Phenomenal beings: spirits in Japanese art and culture
Lecture series in association with Japan supernatural
Who are the mischievous shapeshifters, fiendish imps and vengeful ghosts found in the various expressions of Japanese culture and why do they continue to haunt these worlds?
For centuries, these phenomenal beings – including yōkai and yūrei – have populated Japanese folklore, and the story of their transformation and popularisation has come to echo the 'spirit' of Japan. Held in association with the exhibition Japan supernatural at the Art Gallery of NSW, this lecture series highlights key ideas related to the representation and history of the supernatural world in Japanese art, film, literature, theatre and popular culture.
Phenomenal beings is presented in partnership with the Japan Foundation, Sydney. The principal patron and public program patron for Japan supernatural is Gandel Philanthropy.
Tickets include two lectures per session and refreshments during intermission.
Book online
Individual lectures: see below
———
NESA Accredited program for NSW teachers
The Art Gallery of NSW is endorsed to provide QTC Registered Professional Development for teachers accredited at Proficient Teacher level. Participating in individual sessions in the Phenomenal beings: spirits in Japanese art and culture lecture series will contribute 2 hours of QTC addressing 6.2.2 from the Australian Professional Standards for Teachers towards maintaining Proficient Accreditation in NSW.
Image: Utagawa Kuniyoshi (1797–1861) The actor Bandō Hikosaburō IV as Orikoshi Masatomo© attacked by the ghost of Asakura Tōgo played by Ichikawa Kodanji IV 1851 (detail) woodblock print; ink and colour on paper, triptych 35.8 × 76.5 cm Art Gallery New South Wales, Yasuko Myer Bequest Fund 2018
Saturdays 2 to 30 November 2019, 2pm
Single session:
$50 non-member
$40 member & teachers
$40 member – Japan Foundation, Sydney
Full series:
$225 non-member
$175 member & teachers
$175 member – Japan Foundation, Sydney
Bookings and enquiries: 02 9225 1878
Cancellations:
Fourteen (14) days' notice is required to qualify for a refund. All refunds attract an administration charge of 25% of the ticket price with a minimum charge of $5. With subscription tickets, there are no refunds for single sessions, unless a session is cancelled. This is non-negotiable. To enquire about a refund, email bookings@artgallerysociety.org.au or call 02 9225 1878 or visit the members lounge.

Location: Domain Theatre
Related exhibition: Japan supernatural
Presenting partner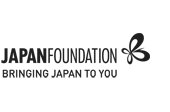 Principal patron and public program patron


Introducing the ghosts of Japan
One hundred demons on parade: an introduction to Japan supernatural
Melanie Eastburn, senior curator of Asian art, Art Gallery of NSW
From the pleasure quarters of Edo period Japan to the Reiwa era that began on 1 May 2019, the exhibition Japan supernatural brings to life almost three centuries of exceptional art. While stories about strange creatures, events and experiences have long been shared, it was in the Edo period that the paranormal beings of Japan began to take their current forms. This lecture introduces this exciting exhibition and explores the dynamic evolution of shapeshifting tricksters, curious phenomena, sentient household objects and ghosts in Japanese art.
A brief history of yōkai: the evolution of Japan supernatural
Zack Davisson, writer and translator
As the earliest visitors to the country realised, one cannot separate Japan from its ghosts. Japan's ghosts and monsters—called yūrei and yōkai —are part of the deep magic of the nation and culture, infused into every story, product, holiday and activity. They are constantly evolving, from the invisible, formless manifestations of evil energy called mononoke, to the eight million gods and monsters of the Edo period. Artists like Toriyama Sekien collected and correlated these yōkai into characters with names and stories. With each era old yōkai retired and new yōkai were born to meet the needs of an ever-evolving society. No matter how bright the lights of modernity shine, there is always something there, lurking in the dark.
Saturday 2 November 2019
2pm – 4pm
The spirits of Japan
Strange stories from the popular art of Edo – and Meiji-period Japan
Lucie Folan, curator of Asian art, National Gallery of Australia
During the Edo (1603–1868) and Meiji (1868–1912) periods there was great public enthusiasm for supernatural narratives, as expressed in popular games, theatrical productions, literature and the visual arts. Many artists depicted ghosts, demons and magical beings in scenes that range from the bizarrely humorous to the grimly terrifying. This lecture discusses iconic supernatural images by Katsushika Hokusai (1760–1849), Utagawa Kuniyoshi (1798–1861), Kawanabe Kyōsai (1831–89), Tsukioka Yoshitoshi (1839–92) and Shirai Toshinobu II (1866–1903), and the ancient folktales, religious traditions and unsettling contemporary events that inspired them.
The spirit(s) of modern Japanese fiction
Rebecca Suter, associate professor, School of Languages and Cultures, University of Sydney
This lecture explores the portrayal of monsters and ghosts in modern Japanese literature. I focus in particular on yūrei (ghosts), yōkai (spirits/demons) and a third, more diffuse category that I call, after contemporary novelist Murakami Haruki, achiragawa (the other side). Elucidating the way in which the liminal and ambiguous nature of modern Japanese spirits lies at the core of both the entertainment value and the critical potential of the works I examine, I show how fantastic literature reflects and affects the 'spirit' of modern Japan and its complex relationship with Western culture.
Saturday 9 November 2019
2pm – 4pm
Contemporary monsters
Ghosts of pasts and futures
Mikala Tai, director, 4A Centre for Contemporary Asian Art
Tracing exhibitions of contemporary Japanese art at the Art Gallery of NSW, this lecture examines the important role that art and culture has played in developing Australian-Japanese ties. From the ground-breaking exhibition The Hiroshima panels in 1958 to Japan supernatural in 2019, ghosts have been an artistic symbol used to examine the past and fantasise about the future. Their symbolic power has been uniquely Japanese, but also fundamentally humanist as they speak to the concerns and cravings of us all.
Ludic techno-spiritualism in Japan
Yuji Sone, senior lecturer, Department of Media, Music, Communication and Cultural Studies, Macquarie University
This talk focuses on Japanese media artist Etsuko Ichihara, who creatively uses digital media and robotic technologies to explore Japanese traditional beliefs in the spirit and the supernatural in her recent works Digital shaman project (2015), Namahage in Tokyo (2017) and The festival of virtual currency offerings (2019). Using the notion of 'ludic techno-spiritualism', I place Ichihara's work in the larger context of cultural connections between spirituality, spiritualism, the supernatural and digital technologies, such as a recent cultural event in Japan involving a drone Buddha and a robot funeral.
Saturday 16 November 2019
2pm – 4pm
Fantastic fictions
Supernatural characters: defining identities through Japanese narratives
Mio Bryce, head of Japanese studies and senior lecturer, Department of International Studies Languages and Cultures, Macquarie University
What does the supernatural represent in Japan? Why do we still have mythical 'others' in a period dominated by advanced technology? Japanese popular culture in the Heisei period (1989-2019) is characterised by colourful, diverse forms of supernatural protagonists, much like the other yōkai -ridden periods Heian (794-1185) and Edo (1603-1868). The prevalence of, and interest in the supernatural may suggest a specific psyche and social ecology in these periods. Focussing on issues of precarious Japanese identities, I discuss the characterisation and transition of the supernatural from the Heian to Heisei using novels, manga and anime, such as the Tale of Genji and Inuyasha.
Nature, poems and spirits: the supernatural reality in Japanese arts
Chiaki Ajioka, art historian, writer and curator
The Japanese love of nature is inextricably linked to the country's prevailing practice of poetry. In composing poems at official or private occasions, the poet would project his or her personal emotions onto specific descriptions of natural objects or phenomena. Many of these poems have been handed down from the eighth century to present day. This lecture introduces some of the ways poetic iconography was disseminated through the arts, revealing the inherent anthropomorphic view of nature in Japan and how certain images have been preserved as cultural memory.
Saturday 23 November 2019
2pm – 4pm
Supernatural screens
Coalescing forces: encounters with the spirit world in Japanese cinema
Kate Jinx, director of programming, Golden Age Cinema, in conversation with Simonne Goran, festival programmer, Japanese Film Festival
In this conversation, film curators Kate Jinx and Simonne Goran discuss the supernatural, spiritual and religeo-aesthetic concepts presented in Japanese film and anime. From folkloric belief systems to disembodied spirits of the digitised era, they draw on seminal works by Nobuo Nakagawa, Hayao Miyazaki and Mamuro Oshii among others to highlight the artistic insertion of these themes through a cinematic application of imagery and narrative. Looking at the ever-evolving, diverse landscape of Japanese spirituality from a Western context, this talk will focus predominantly on film and anime's ability to form new meaning, experiences and associations that both entertain and invite contemplation.
Film screening: Spirited away
Directed by Hayao Miyazaki 2001 (Japan)
Starring Rumi Hiiragi, Miyu Irino, Mari Natsuki
125 mins Digital Colour Rated PG
Japanese with English subtitles
From Hayao Miyazaki, one of the most celebrated filmmakers in the history of animated cinema, comes the Academy Award-winning masterpiece, Spirited away. This beloved fantasy centres on a young girl named Chihiro who discovers a secret world of strange spirits, creatures and sorcery. When her parents are mysteriously transformed, she must call upon the courage she never knew she had to free herself and return her family to the outside world.
*Please note this session will finish at 5pm.
Saturday 30 November 2019
2pm – 5pm