Oz pop talks
Short talks on pop art in Australia
From the 1960s to the 1980s Australian artists responded to, and contributed to, overseas developments in pop art and pop culture. But all the while their art was informed by their Australian context.
This series of short talks delves into the history of pop art in Australia, from its early beginnings in the work of the Annandale Imitation Realists to the appropriation of international pop images in the 80s. Hear from experts in the field and the artists themselves in this unique and fascinating series.
Listen online
Talks will also be available on SoundCloud
Image: Brett Whiteley The American dream 1968-69 (detail) State Art Collection, Art Gallery of Western Australia, purchased 1978 © Art Gallery of Western Australia
Wednesdays 6.30pm
5 November 2014 – 25 February 2015
except 17, 24 & 31 December 2014
28 January Auslan interpreted
Free with exhibition entry
Want to attend more than one talk?
Consider a season pass
Duration 30 minutes
Location: Contemporary galleries
Related exhibition: Pop to popism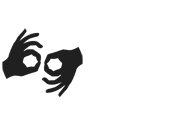 Gareth Sansom, artist
Gareth Sansom is one of the first Australian artists to embrace the subjects and styles of pop art. In the 1960s he experimented with a range of media and collaged images to create an entirely unique and hybrid style. In his talk, Sansom will discuss his engagement with pop culture and his 1968 work The great democracy, which is in the exhibition.
Wednesday 5 November 2014
6:30pm – 7pm
Denise Mimmocchi, curator, Australian art, Art Gallery of NSW
Join Denise Mimmocchi in a discussion of one of Australia's most iconic artists, Tony Tuckson. Although Tuckson was known primarily as an abstract expressionist painter, Mimmocchi explores his temporary exploration of a pop aesthetic.
Wednesday 12 November 2014
6:30pm – 7pm
Peter Kingston, artist
Peter Kingston has played a significant role in shaping Sydney's art scene. He was involved in the Yellow House artists' collective, produced several experimental films and created art with a distinctly pop aesthetic. In his talk, Kingston will share his experience working in the 1960s and 70s and discuss his 1976 sculpture The checkout chicks.
Wednesday 19 November 2014
6:30pm – 7pm
Anneke Jaspers, assistant curator, contemporary art, Art Gallery of NSW
The final work in the exhibition is Maria Kozic's exploding soup can, MASTERPIECES (Warhol) (1986). Join the assistant curator of the exhibition, Anneke Jaspers, for a talk on Kozic's experimental practice, from her appropriation of iconic pop works to her exploration of power and gender.
Wednesday 26 November 2014
6:30pm – 7pm
Garry Shead, artist
Garry Shead has produced experimental films, was a satirical cartoonist, contributed to the murals for Luna Park and produces provocative artworks referencing suburban life and poetry. Join him for a discussion of his diverse career and his 1968 work Bondi, which is in the exhibition.
Wednesday 3 December 2014
6:30pm – 7pm
Leeanne Carr, curator, ARTEXPRESS, Art Gallery of NSW
In the 1960s Mike Brown, Colin Lanceley and Ross Crothall formed a group called the Annandale Imitation Realists. At a time when Australian art was caught in a stalemate between abstraction and figuration, they were the first to insert everyday objects into their art. Leeanne Carr explores the complexities of their radical approach and its contribution to the history of Australian art.
Wednesday 10 December 2014
6:30pm – 7pm
Anne Ryan, curator, Art Gallery of NSW
Martin Sharp's paintings and posters of the 1960s have come to define and symbolise the era. Regarded as one of Australia's most prominent pop artists, Sharp's graphic style is instantly recognisable. Join the Gallery's curator of Australian prints, drawings and watercolours, Anne Ryan, in a discussion about Sharp's famous posters.
Wednesday 7 January 2015
6:30pm – 7pm
Wendy Whiteley
Join Wendy Whiteley in a discussion about Brett Whiteley's monumental 1968-69 work The American dream, which was created while they were living in New York together. Wendy Whiteley will talk about the work's style and subject and the circumstances in which it was created.
Wednesday 14 January 2015
6:30pm – 7pm
Vivienne Binns, artist
In 1967, Vivienne Binns' work was exhibited at the Watters Gallery in Sydney to a shocked audience. Since then her work has helped shape both Australian art and the women's liberation movement. Join her as she discusses some of the work exhibited in her landmark 1967 exhibition and now in Pop to popism.
Wednesday 21 January 2015
6:30pm – 7pm
Chris McAuliffe, art historian and honorary fellow, Melbourne University
Howard Arkley is known for his trademark airbrush technique and exploration of Australian suburbia. Join Chris McAuliffe, one of the contributors to the Pop to popism catalogue, for a talk about Arkley's unique approach to the everyday and his contribution to pop art's legacy.
This talk will be Auslan interpreted for deaf and hearing-impaired visitors.
Wednesday 28 January 2015
6:30pm – 7pm
Steven Miller, archivist, Art Gallery of NSW
British-born artist Richard Larter moved to Sydney in 1962 at the start of the pop art era. Using techniques as diverse as screenprinting and pointillism, his vibrant patchwork paintings reference politics and popular culture. Join archivist Steven Miller in a discussion of Larter's influential work and role in Australia's pop art scene.
Wednesday 4 February 2015
6:30pm – 7pm
Jenny Watson, artist
Jenny Watson's Painted pages series of 1979-80 embodies a postmodern approach to pop culture. Having been exhibited throughout Australia and internationally, Watson's images reflect on the function of mass media. Join the artist for a discussion of this important series, including A painted page 1: Twiggy by Richard Avedon (for Paul Taylor).
Wednesday 11 February 2015
6:30pm – 7pm
Ann Stephen, senior curator, University Art Gallery, University of Sydney
Join Ann Stephen, a contributor to the Pop to popism catalogue, in a discussion of Melbourne artist Robert Rooney, whose unique aesthetic comes from an interest in conceptual art, serial-based practice and the everyday. Stephen traces Rooney's early patterned work of the 1960s through to his war-themed pop images of the 1980s.
Wednesday 18 February 2015
6:30pm – 7pm
Julie Ewington, writer and curator
Juan Davila is renowned for his method of cultural quotation, bringing images and text appropriated from diverse sources into his art. Join Sydney-based writer and curator Julie Ewington for a discussion of Davila's hybrid and highly charged practice.
Wednesday 25 February 2015
6:30pm – 7pm