Celebrity talks: Off the grid
What does it mean to be socially engaged?
Many of the artists in The National 2017: new Australian art explore ideas of progress and social engagement. In this series of talks, we go off the grid. From urban bee-keeping to the politics of food, we ask what it really means to live sustainably, both socially and politically.
Wednesdays 6.30pm
5-26 April 2017
5 April is Auslan interpreted
Free
No bookings required
Duration 30 minutes
Location: Entrance court
Related exhibition: The National 2017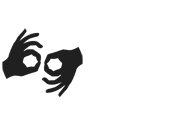 Our buildings
Is space political? Can buildings influence the way we see the world? Artist Alex Gawronski's 1:1 scale reconstructions of museum and gallery spaces make us consider the relationship between art and the places in which it is exhibited. In reference to Gawronski's installation in The National, Anthony Burke, professor of architecture and associate dean, Faculty of Design Architecture and Building, University of Technology Sydney, talks about the politics of space and how the architectural spaces we inhabit might affect the way we think and behave.
This talk will be Auslan intepreted for visitors who are deaf or hard of hearing.
Wednesday 5 April 2017
6:30pm – 7pm
Our environment
What does living sustainably really mean? How can you 'live off the land' in a city? What's the deal with urban bee-keeping? In this discussion, ABC's Gardening Australia host Costa Georgiadis speaks to Rentachook's Dave Ingham, OzHarvest's CEO and founder Ronni Kahn and co-owner of The Urban Beehive Doug Purdie about how urban dwellers can make a difference by 'living green'.
Wednesday 12 April 2017
6:30pm – 7pm
Our languages
What happens when a language dies? What is the fate of language as societies become increasingly multicultural? Why should we learn Australian Indigenous languages? In reference to artist Emily Floyd's text-based artwork in The National, author David Astle speaks to First Languages Australia director Geoff Anderson and Macquarie University linguist Ingrid Piller about the development and impact of language in Australia.
Wednesday 19 April 2017
6:30pm – 7pm
Our food
Is food political? How does food inform our history and identity? Who really controls food and what we know about it? The National artist Keg de Souza uses food in her work as a metaphor for displacement, calling into question the politics of food. In this discussion, ABC's Weekend Mornings host Simon Marnie speaks to author of Dark emu Bruce Pascoe about the history of food in Australia and how new evidence has challenged our understanding of what we eat.
Wednesday 26 April 2017
6:30pm – 7pm