Noh to now: traditions and counter-traditions in Japanese performance
Lecture series
Against the backdrop of the exhibition Theatre of dreams, theatre of play: nō and kyōgen in Japan, this series looks at a selection of genres from Japan's rich spectrum of performing arts.
The lectures reach across centuries — from nō (noh), as a legacy of the middle ages, through to the contemporary phenomenon of Hatsune Miku – to explore both canonised and marginal artforms, and the histories, tensions and paradoxes that have shaped them.
As a whole, the series unpacks Japanese approaches to expression, ultimately offering us new ways of understanding what performance is… or can be.
Sponsored and programmed by the Japan Foundation, Sydney
Image: Nō mask Aka (red) hannya, Edo period, 18th–19th century, National Noh Theatre
Wednesdays 6 pm
23 July and 6-27 August 2014
Free
More information on the Japan Foundation website
Duration 1 hour
Location: Centenary Auditorium
Related exhibition: Theatre of dreams, theatre of play
Related gallery: Asian galleries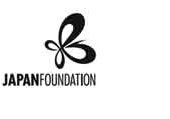 Occupied bodies: re-thinking the atomic gaze in ankoku butoh
Dr Adam Broinowski, postdoctoral research fellow, School of Culture, History and Language at the Centre for Asia and the Pacific, Australian National University
Wednesday 23 July 2014
6pm – 7pm
Noh and the aesthetics of restraint
Naohiko Umewaka, noh master and professor at Shizuoka University of Arts and Culture
Wednesday 6 August 2014
6pm – 7pm
Song, dance, skill: introduction to kabuki
Shun Ikeda, head of the Japan Centre, Australian National University
Wednesday 13 August 2014
6pm – 7pm
Presence and composition: bunraku and virtual diva Hatsune Miku
Dr Yuji Sone, lecturer and performance researcher, Macquarie University
Wednesday 20 August 2014
6pm – 7pm
The allure of gender-bending musical theatre
Dr Leonie Stickland, lecturer in Japanese, Murdoch University, and author Gender gymnastics: performing and consuming Japan's Takarazuka Revue.
Wednesday 27 August 2014
6pm – 7pm