Naked ideas
Thursday night philosophy sessions with The School of Life
Join faculty members from The School of Life and Gallery experts for a discussion of the big questions associated with the nude and nudity, from love to mortality, vulnerability to vulgarity.
Each week, the speakers will be followed by an audience discussion and Q&A.
So drop in, grab a drink and join the conversation as we ask how the body revealed in art and life makes us think about what it is to be human.
Presented in partnership with The School of Life in association with the exhibition Nude: art from the Tate collection as part of Nude at night in January.
Image: Lucian Freud Standing by the rags 1988–89 (detail), oil paint on canvas, 168.9 × 138.4 cm, Tate: Purchased with assistance from the Art Fund, the Friends of the Tate Gallery and anonymous donors 1990. © Lucian Freud Archive/Bridgeman Images. Image © Tate, London 2016
Thursdays 7-8.15pm
5-26 January 2017
Free
No bookings required
Duration 1 hour, 15 minutes
Location: Entrance court
Related exhibition: Nude
Related program: Nude at night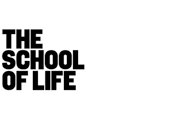 Love
What is the relationship between love and the body? Where do our philosophies about love come from? What has art taught us, and what can the artworks in Nude teach us? What do we look for when we're looking for love? Philosopher and science writer Tim Dean speaks with Josephine Touma, the Gallery's manager of public programs, about these and other romantic questions.
Thursday 5 January 2017
7pm – 8:15pm
Vulnerability
What does it mean to be vulnerable? Why is body image such a big part of what makes us feel vulnerable? Join Justin Paton, the Gallery's head of international art and co-curator of Nude, and Nikola Spadina, designer and ethnographic researcher, for a discussion on art and vulnerability.
Thursday 12 January 2017
7pm – 8:15pm
Vulgarity
What are our own moral sensibilities when it comes to the body? What makes us feel something is vulgar? Join author Sarah Darmody and Nude exhibition researcher Jackie Dunn for a discussion of these important questions, in art and life.
Thursday 19 January 2017
7pm – 8:15pm
Mortality
How do we manage the complex set of physical conditions that is life? How do we come to terms with the physicality of aging, sickness and dying? Is it possible to age and die well? Philosopher and science writer Tim Dean and Justin Paton, the Gallery's head of international art and co-curator of Nude, discuss these mortal questions.
Thursday 26 January 2017
7pm – 8:15pm