Modern family film series
Explores modern family life in Japan and South Korea
Family-related issues are at the forefront of social challenges facing modern Japan and South Korea. For centuries, Confucianism played a major role in the life of these societies. Defining core values, the teachings were a model for social and political order, regarding family relationships as the backbone of society. The breakdown of the traditional family system began in the high-stress, high-consumption atmosphere of the late 20th century. It witnessed rising divorce rates, women rejecting marriage, changing sexual mores, transformations in gender roles and family conflict over the care of the increasing numbers of elderly. As in most Western societies, urbanisation, social mobility and individualisation at the expense of community have caused major cultural ramifications as young people seek greater flexibility in work and family.
This series of feature films explores the dilemmas of modern family life in Japan and South Korea, and features the work of directors Shinji Somai, Bong Joon-ho and Hirokazu Kore-eda.
Presented in conjunction with The Japan Foundation, Sydney.
Image: Still from Nobody knows
Wednesdays 2pm & 7.15pm, Sundays 2pm
12 February - 9 March 2014
Free
Films start at the advertised time. Doors open 30 minutes before. Tickets are issued at the Domain Theatre one hour before. Latecomers not admitted.

Location: Domain Theatre
Related gallery: Asian galleries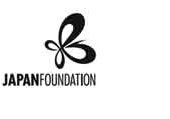 Ah! Spring
Dir: Shinji Somai 1998 (Japan)
100 mins 16mm Colour Rated M
Cast: Koichi Sato, Tsutomu Yamazaki
Japanese with English subtitles
The complacent suburban life of Hiroshi and his family is thrown into chaos when a shabby, ill-mannered man unexpectedly appears and claims to be Hiroshi's long-lost father. Hiroshi's house, a beautifully well-preserved example of pre-war domestic architecture, epitomises the traditional attitudes challenged by the disruptive presence of the uncouth stranger. Shinji Somai was a prolific and popular director in his home country, influencing many contemporary Japanese filmmakers. Almost unknown in the West, he completed 13 films between 1980 and 2000 before his death in 2001, aged 53.
Wednesday 12 February 2014
2pm – 3:40pm
Wednesday 12 February 2014
7:15pm – 8:55pm
Sunday 16 February 2014
2pm – 3:40pm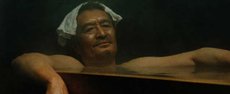 Mother
Dir: Bong Joon-ho 2009 (South Korea)
128 min 35mm Colour Rated MA15+
Kim Hye-ja, Won Bin
Korean with English subtitles
Director Bong Joon-ho's film is a gripping psychological study of the overlap between love and self-delusion. When a devoted mother's only son, who has learning difficulties, is accused of murder, she challenges social conventions and conducts her own unrelenting investigation into the crime. Bong, a major creative force in the South Korean film industry, has a fascination for the realities of contemporary Korea, often fusing strong subject matter with a playful approach to genre and black humour. His previous films, screened at the Gallery in 2009 in conjunction with the Korean dreams exhibition, include The host and Memories of murder.
Wednesday 19 February 2014
2pm – 4:08pm
Wednesday 19 February 2014
7:15pm – 9:23pm
Sunday 23 February 2014
2pm – 4:08pm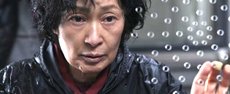 Nobody knows
Dir: Hirokazu Kore-eda 2004 (Japan)
141 min 35mm Colour Rated M
Yūya Yagira, Ayu Kitaura
Japanese with English subtitles
Loosely based on an actual 1988 incident known as the Affair of the four abandoned children of Sugamo, director Hirokazu Kore-eda recreates the details of the lives of four children who survive in a Tokyo apartment after being abandoned by their mother. She leaves behind a little money and a note, asking her 12-year-old boy, Akira (Yuya Yagira), to look after the others. The children all have different fathers. They have never been to school. Their desperation grows as the seasons change and their lives deteriorate. One of the most gifted of the current Japanese filmmakers, Kore-eda is a versatile director whose fresh approach is profoundly informed by subject and story.
Wednesday 26 February 2014
2pm – 4:21pm
Wednesday 26 February 2014
7:15pm – 9:36pm
Sunday 2 March 2014
2pm – 4:21pm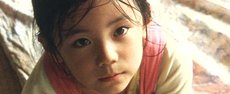 Moving
Dir: Shinji Somai 1993 (Japan)
124 mins 16mm Colour Rated PG
Shinobu Chihara, Kiichi Nakai
Japanese with English subtitles
Renko (Tomoko Tabata), a girl in the sixth grade, can't understand her parents' decision to separate. When the practical implications of divorce begin to impact on her world, she devises various schemes to bring her estranged parents back together. Told from Renko's point-of-view, the story reveals the frustrations of adolescence with empathy and authenticity. The film shifts radically in tone from social realist drama to dreamscape during an eventful night when Renko attends the Lake Biwa Fireworks Festival. Moving was screened in Un Certain Regard at the 1993 Cannes Film Festival.
Wednesday 5 March 2014
2pm – 4:04pm
Wednesday 5 March 2014
7:15pm – 9:19pm
Sunday 9 March 2014
2pm – 4:04pm