Film series: Merrily we go to hell
Celebrating women in cinema
Merrily we go to hell: an invitation to cast one's cares aside this winter and toast to ten weeks of fun, defiant cinema by brilliant female directors. This season features the best of golden age Hollywood, film noir, '70s New York comedy and contemporary cinema from around the globe.
To thrive in an industry still beset by inequalities, female directors have cultivated arts of resilience. This season explores how their talent, creativity and determination translate into whip-smart films. These are stories where narrative conflict is met with exuberant displays of dance, mayhem and rebellion.
Each filmmaker in this series revels in a distinctive devil-may-care approach to genre conventions. Dorothy Arzner, the only female director working in 1930s Hollywood, transforms the rom-com into a scandalous study of adultery in Merrily we go to hell. Claudia Weill's Girlfriends reworks the hallmarks of neurotic New York comedy from the perspective of two best friends. Meanwhile, Věra Chytilová's Czech new wave classic, Daisies, merges the insurrectionary energy of the Prague Spring with carnivalesque surrealism.
As the young troublemakers of Daisies proclaim before their gleeful revolt: 'Everything's going bad in this world. If everything's going bad, we're going bad too!'
Sunday talks
Don't miss our free Sunday film intros by leading critics, filmmakers and scholars including Anwen Crawford, Karen Pearlman, Kathryn Millard, Nicole Anderson, Debbie Zhou, Catharine Lumby, Jane Simon, Stefan Solomon and Intan Paramaditha.
Image: Still from Daisies
Wednesdays 2pm & 7.15pm, Sundays 2pm
Various Saturdays 1.30pm
26 June - 1 September 2019
How to get your ticket
Tickets available outside the Domain Theatre from one hour before each screening.
A limited release of early bird tickets can be booked in advance online via Qtix from Monday 17 June 10am.
See: Film ticket FAQs
Films start at the advertised time. Doors open 30 minutes before. Latecomers not admitted.

Location: Domain Theatre
Supported by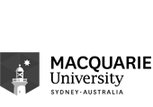 Merrily we go to hell
Dir: Dorothy Arzner 1932 (US)
77 mins 35mm B&W Rated PG
Sylvia Sidney, Fredric March, Cary Grant
Dorothy Arzner's box office hit transforms the rom-com into a scandalous study of adultery in after dark New York. Sylvia Sidney stars as Joan Prentice, a society heiress who marries an alcoholic playwright, Jerry Corbett (March). When Jerry begins an affair with an old flame, Joan proposes they both take lovers: 'If being a modern husband gives you privileges, then being a modern wife gives me privileges'. Her first conquest? A then-unknown Cary Grant. Arzner had a knack for identifying talent, giving Katharine Hepburn and Lucille Ball their breakout roles. This risqué story of open-marriage (with a shock ending) is classic pre-Code Hollywood: a brief moment of liberal storytelling before the enforcement of censorship guidelines in 1934. It's also a perfect introduction to the subversive wit of one of the few female pioneers working in the classical Hollywood era. Active until the mid-1940s, Arzner remains the most prolific woman studio director in the history of American cinema. Beautifully restored 35mm preservation print courtesy of the UCLA Film & Television Archive.
Sunday intro by Professor Kathryn Millard, Macquarie University
Wednesday 26 June 2019
2pm – 3:17pm
Wednesday 26 June 2019
7:15pm – 8:32pm
Sunday 30 June 2019
2pm – 3:30pm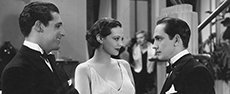 Just another girl on the I. R. T.
Dir: Leslie Harris 1992 (US)
92 mins 35mm-to-digital Colour Rated M
Ariyan A Johnson, Kevin Thigpen
Presented by the AGNSW Youth Collective
Cher Horowitz wishes she had the fierce attitude and intelligence of Chantel Mitchell, a Brooklyn teen with zero time for anyone who doubts she can't escape the projects and go to med school. But when a heartthrob named Tyrone pulls up in a jeep, will he derail her plans? Leslie Harris was the first African American female director to win a Special Jury Prize at Sundance for her cult debut. Part vérité snapshot of inner city black life, part '90s hip hop mixtape, this groundbreaking representation of girlhood belongs alongside coming-of-age classics like Clueless or 10 things I hate about you.
Followed by Reel Deal #1, a film discussion club for people aged 15–25. Join us for snacks and a post-screening chat hosted by guest filmmaker Vonne Patiag. Find out more
Saturday 29 June 2019
1:30pm – 3:15pm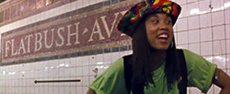 The hitch-hiker
Dir: Ida Lupino 1953 (US)
70 mins 35mm B&W Rated M
William Talman, Edmond O'Brien, Frank Lovejoy
The hitch-hiker is the only lean, mean '50s noir thriller directed by a woman. Ida Lupino was a renowned actor when she formed an independent production company to tackle taboo social issues. This film, widely considered her best, distils the true story of serial killer Billy Cook to its essentials: two fishing buddies pick up one notorious psychopath (Talman) and drive to the US–Mexico border at gunpoint. Stark location shooting by noir-veteran cinematographer Nicholas Musuraca (Out of the past) captures the Californian desert as a chiaroscuro badland of sand, stone and bitumen. Inside the car, Talman's savage performance sustains fever-pitch suspense until the final frame. On working with her all-male cast, Lupino – whose director's chair was famously embroidered with 'Mother of us all' – had the following advice: 'You do not tell a man; you suggest to him. "Darlings, Mother has a problem. I'd love to do this. Can you do it? It sounds kooky, I know. But can you do this for Mother?" And, they do it'. Preserved by the Library of Congress.
Sunday intro by Professor Nicole Anderson, Macquarie University
Wednesday 3 July 2019
2pm – 3:10pm
Wednesday 3 July 2019
7:15pm – 8:25pm
Sunday 7 July 2019
2pm – 3:25pm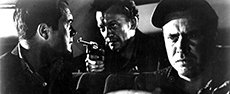 Daisies + Meat joy
Daisies
Dir: Věra Chytilová 1966 (CZ)
79 mins 35mm-to-digital Colour Rated M
Jitka Cerhová, Ivana Karbanová 
Czech with English subtitles
The original bad girls of '60s cinema brought to life by the 'First Lady' of the Czech new wave. Věra Chytilová's cult classic follows Marie I and Marie II as they prank, cavort and scam their way across Prague. Their madcap antics fuse with the film's acid-trip aesthetic as the pair ricochet between Ester Krumbachová's fabulous sets. The mayhem culminates in a debauched food fight where the Maries destroy a banquet for party officials while swinging from a giant chandelier. It was this carnivalesque finale which led Czech censors to ban Daisies, citing the food wastage as particularly reprehensible. Chytilová anticipated this reaction, dedicating her joyous satire to 'all those whose sole source of indignation is a trampled-on trifle'.
Preceded by:
Meat joy
Dir: Carolee Schneemann 1964 (US)
6 mins 16mm-to-digital Colour Rated M
Art Gallery of New South Wales
Mervyn Horton Bequest Fund 2007
A riotous performance by pioneering artist Carolee Schneemann (1939-2019).
Sunday intro by Dr Karen Pearlman, Macquarie University
Wednesday 10 July 2019
2pm – 3:25pm
Wednesday 10 July 2019
7:15pm – 8:40pm
Sunday 14 July 2019
2pm – 3:40pm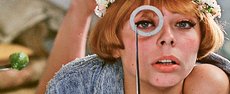 A new leaf
Dir: Elaine May 1971 (US)
102 mins 35mm-to-digital Colour Rated PG
Elaine May, Walter Matthau
This wicked film by comedy legend Elaine May (of Nichols and May fame) centres on a bankrupt playboy who schemes to marry and kill an heiress. Walter Matthau is in pitch-perfect macabre form as Henry Graham, who finds an ideal victim in Henrietta Lowell (May), a botany professor with a family fortune. Their romance plays out as a screwball parody of social privilege and mutual delusion. Paramount famously re-cut the film from 180 minutes to its present length, leading May to sue the studio and attempt to block the release (in her preferred version, Matthau's character ratchets up a significant body count). 'A film of such wit and comic invention that it belongs among the great American comedies' – Calum Marsh, Village Voice.
Sunday intro by Dr Karen Pearlman, Macquarie University
Wednesday 17 July 2019
2pm – 3:42pm
Wednesday 17 July 2019
7:15pm – 8:57pm
Sunday 21 July 2019
2pm – 3:55pm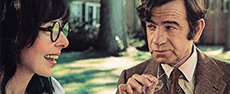 Girlfriends
Dir: Claudia Weill 1978 (US)
88 mins 35mm Colour Rated M
Melanie Mayron, Anita Skinner, Eli Wallach
Influencing the likes of Greta Gerwig, Stanley Kubrick and Wes Anderson, Girlfriends is a critically acclaimed yet notoriously overlooked comedy of the 1970s New Hollywood era. The film follows Susan (Mayron), a young New York photographer whose life is upended when her best friend Anne (Skinner) moves out and gets married. Shot over four years, director Claudia Weill offers a wonderfully frank, funny portrait of co-dependency, creative ambition and romantic misadventure in Manhattan. Eli Wallach and Christopher Guest provide fine supporting work, but it's all about the rapport between the two leads. In Weill's words, 'what I tried to do was show that female friendship is as fragile, delicate, supportive, complex, nourishing, painful and difficult as a love affair'. Three decades on, it's still refreshing to encounter twenty-something characters as precocious, neurotic and endearing as Susan and Anne. The '70s fashion, snapshots of pre-gentrified SoHo and witty script make Girlfriends a joy to rediscover. Print courtesy of the National Film and Sound Archive of Australia.
Sunday intro by Professor Catharine Lumby, Macquarie University
Wednesday 24 July 2019
2pm – 3:28pm
Wednesday 24 July 2019
7:15pm – 8:43pm
Sunday 28 July 2019
2pm – 3:45pm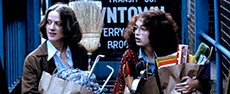 The love witch
Dir: Anna Biller 2016 (US)
120 mins 35mm Colour Rated MA 15+
Samantha Robinson, Jeffrey Vincent Parise
Presented by the AGNSW Youth Collective
This camp ode to '50s Hollywood melodrama and '70s Italian giallo follows the exploits of a witch who uses sorcery to seduce men. Director Anna Biller's candy-coated costumes and set design conjure a world of tarot, spells and love potions gone awry. Destined to become a cult classic, The love witch is a homage to the heroines and lurid magic of exploitation cinema. Contains mature themes.
Followed by Reel Deal #2, a film discussion club for people aged 15–25. Join us for snacks and a post-screening chat hosted by guest critic Kate Jinx.
Saturday 27 July 2019
1:30pm – 3:40pm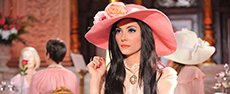 Ratcatcher
Dir: Lynne Ramsay 1999 (UK)
94 mins 35mm Colour Unclassified (18+)
William Eadie, Tommy Flanagan
Ratcatcher is a miraculous debut. Set during a garbage strike in 1970s Scotland, Ramsay relives her own childhood memories through the film's 12-year-old lead, James (Eadie). Slow-motion dance, flights of fantasy and surreal humour transform what could have been textbook British kitchen-sink realism into a unique coming-of-age story: tough yet tender, meticulously composed yet askew. Amidst Glasgow's rubbish piles and rats, Ramsay locates discordant beauty: 'I was about five, and the city was under siege, but it was magical, like this great playground – it felt almost medieval. For me beauty and horror have always been quite close'. Following the recent acclaim of We need to talk about Kevin and You were never really here, we're excited to showcase this audacious director's early features across two weeks.
Sunday intro by Debbie Zhou, film critic and managing editor of the new online Australian film journal, Rough Cut.
Wednesday 31 July 2019
2pm – 3:34pm
Wednesday 31 July 2019
7:15pm – 8:49pm
Sunday 4 August 2019
2pm – 3:50pm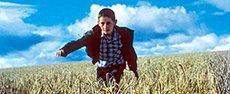 Morvern Callar
Dir: Lynne Ramsay 2002 (UK)
97 mins 35mm Colour Rated M
Samantha Morton, Kathleen McDermott
Morvern Callar (Morton) is an unforgettable antiheroine. The 21-year-old wakes up on Christmas morning to discover her boyfriend has committed suicide, leaving behind an unpublished manuscript. Against the perverse cheer of festive lights, Morvern claims the novel as her own, sends it off to a publisher and escapes to party in Ibiza. Praised at Cannes for its dreamy cinematography and '90s mixtape soundtrack (Can, Broadcast, Aphex Twin), Ramsay's sophomore feature unfolds as an ecstatic trance. Morvern is mercurial, fizzing with laughter in one frame, dead-eyed in the next. Part of the film's pleasure lies in deciphering her motivations as she raves and road trips through southern Spain. In Ramsay's words: 'I loved Morvern, you know? The way she saw the world, how she didn't take the road she was meant to. She's kind of a revolutionary to me'. Print courtesy of the National Film and Sound Archive of Australia.
Sunday intro by Anwen Crawford, the Monthly's music critic and the author of Live Through This (Bloomsbury, 2015).
Wednesday 7 August 2019
2pm – 3:37pm
Wednesday 7 August 2019
7:15pm – 8:52pm
Sunday 11 August 2019
2pm – 3:55pm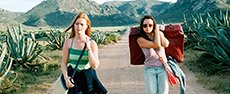 Orlando
Dir: Sally Potter 1992 (UK)
94 mins 35mm Colour Rated PG
Tilda Swinton, Quentin Crisp, Billy Zane
Britain, 1600. Tilda Swinton stars as a beautiful nobleman who inherits an estate from the dying Virgin Queen (Crisp) on the condition that he 'not fade'. So begins a romp through 400 years of British history and the shifting fortune of subjects marked as 'feminine'. Lavish costumes by Sandy Powell (The favourite) register the times as Orlando transitions from poet, lover, ambassador, woman and mother. Potter's bold reworking of Virginia Woolf's classic 'half-laughing, half-serious' tribute to her aristocratic lover Vita Sackville-West remains a landmark of cinematic adaptation. 'Arriving in an explosion of colour and joy, Orlando was the opposite of everything about Thatcherite Britain: a first flowering of New Queer Cinema, it took a stand against Section 28 through its genderqueer protagonist by saying we'd always been here, been queer and we're still making history' – So Mayer, author and activist. Print courtesy of the National Film and Sound Archive of Australia.
Sunday intro by Dr Jane Simon, Macquarie University
Wednesday 14 August 2019
2pm – 3:34pm
Wednesday 14 August 2019
7:15pm – 8:49pm
Sunday 18 August 2019
2pm – 3:50pm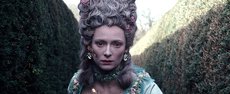 The headless woman
Dir: Lucrecia Martel 2008 (Argentina)
87 mins Digital Colour Rated PG
María Onetto, Inés Efron
Spanish with English subtitles
Lucrecia Martel (Zama) is one of the most prodigiously talented filmmakers working today. Her third feature, co-produced by Pedro and Augustín Almodóvar, explores guilt and ghosts in middle-class Argentina. Veró (Onetto), a middle-aged dentist, may or may not have struck and killed something – or someone – while driving home. She bangs her head in the process and spends the film in a state between woozy daze and disassociation. Veró belongs to the pantheon of bottle-blond enigmas alongside Kim Novak of Vertigo. At the film's heart is denial, a condition which Martel explores as a legacy of Argentina's recent past. The cover-up of the accident evokes the Videla dictatorship when over 30 000 people were 'disappeared'. 'One of the greatest films ever made about the emotional realities of a damaged mind … a work of frenzied genius' – David Jenkins, Time Out.
Sunday intro by Dr Stefan Solomon, Macquarie University
Wednesday 21 August 2019
2pm – 3:27pm
Wednesday 21 August 2019
7:15pm – 8:42pm
Sunday 25 August 2019
2pm – 3:42pm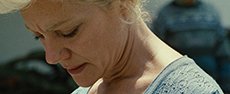 Marlina the murderer in four acts
Dir: Mouly Surya 2017 (Indonesia)
93 mins Digital Colour Rated M
Marsha Timothy, Yoga Pratama
Indonesian with English subtitles
Indonesia's first feminist neo-western takes places against the big skies and deserted vistas of the island Sumba. In an isolated farmhouse, young widow Marlina (Timothy) is attacked by a gang of bandits. She defends herself and sets out on a journey of retribution with a sword in one hand and a severed head in the other. Shot in stunning Cinemascope with a Morricone-like score, this slow-burn revenge fantasy was inspired by the island's own folklore and powerful village queens, alongside Akira Kurosawa's samurai films and Jim Jarmusch's Dead man. What emerges is a provocative parable of resilience in a rural patriarchal society. Critics brought down the house cheering for its avenging heroine at the film's premiere at Cannes. Mouly Surya belongs to a new wave of Indonesian filmmakers reinventing familiar genres from a southern perspective including Kamila Andini, Nia Dinata and Edwin.
Sunday intro by Dr Intan Paramaditha, Macquarie University
Wednesday 28 August 2019
2pm – 3:33pm
Wednesday 28 August 2019
7:15pm – 8:48pm
Sunday 1 September 2019
2pm – 3:50pm