Life drawing 2019 BOOKED OUT
Six-week workshop at the Brett Whiteley Studio, Surry Hills
This six-week life-drawing workshop provides an opportunity to develop observational skills with a life model and to explore mark-making techniques with a range of media.
Be inspired by the works of Brett Whiteley in his gallery and studio.
You'll be guided and encouraged by the Studio's experienced teacher.
We provide the easels, drawing materials and life model.
Saturdays 10.30am - 12.30pm
Term 1: 16 February - 23 March 2019
Term 2: 8 June - 13 July 2019
Term 3: 10 August - 14 September 2019
Term 4: 2 November - 7 December 2019
Full term (six weeks): $270
Plus $2 online transaction fee
Single class: $50 (subject to availability on the day, no advance bookings, pay on the day)
Bookings essential
Duration 2 hours
Location: Brett Whiteley Studio, Surry Hills
Presenting partner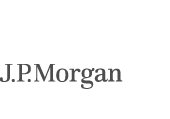 Term 1 BOOKED OUT
Saturday 16 February 2019

10:30am – 12:30pm


BOOKED OUT
Saturday 23 February 2019

10:30am – 12:30pm


BOOKED OUT
Saturday 2 March 2019

10:30am – 12:30pm


BOOKED OUT
Saturday 9 March 2019

10:30am – 12:30pm


BOOKED OUT
Saturday 16 March 2019

10:30am – 12:30pm


BOOKED OUT
Saturday 23 March 2019

10:30am – 12:30pm


BOOKED OUT
Term 2 BOOKED OUT
Saturday 8 June 2019

10:30am – 12:30pm


BOOKED OUT
Saturday 15 June 2019

10:30am – 12:30pm


BOOKED OUT
Saturday 22 June 2019

10:30am – 12:30pm


BOOKED OUT
Saturday 29 June 2019

10:30am – 12:30pm


BOOKED OUT
Saturday 6 July 2019

10:30am – 12:30pm


BOOKED OUT
Saturday 13 July 2019

10:30am – 12:30pm


BOOKED OUT
Term 3 BOOKED OUT
Saturday 10 August 2019

10:30am – 12:30pm


BOOKED OUT
Saturday 17 August 2019

10:30am – 12:30pm


BOOKED OUT
Saturday 24 August 2019

10:30am – 12:30pm


BOOKED OUT
Saturday 31 August 2019

10:30am – 12:30pm


BOOKED OUT
Saturday 7 September 2019

10:30am – 12:30pm


BOOKED OUT
Saturday 14 September 2019

10:30am – 12:30pm


BOOKED OUT
Term 4 BOOKED OUT
Saturday 2 November 2019

10:30am – 12:30pm


BOOKED OUT
Saturday 9 November 2019

10:30am – 12:30pm


BOOKED OUT
Saturday 16 November 2019

10:30am – 12:30pm


BOOKED OUT
Saturday 23 November 2019

10:30am – 12:30pm


BOOKED OUT
Saturday 30 November 2019

10:30am – 12:30pm


BOOKED OUT
Saturday 7 December 2019

10:30am – 12:30pm


BOOKED OUT