Late night laughs: In association with the Archibald Prize 2018
Featuring some of Australia's leading figures in the comedy world
The Archibald Prize brings out the art critic in everyone. In this series, some of Australia's finest comedians put their spin on the country's best-loved art prize and the people we love to see in paint.
Image: Joanna Braithwaite Hall of fame – portrait of Pat Corrigan (detail), Archibald Prize 2018 finalist
Celeste Barber in conversation with Tom Campbell
Celeste Barber is an actress, writer, comedian and internet sensation known for her quick wit, honesty and humour. Hailed as the 'Australian Queen of Comedy', Celeste's original celebrity parody Instagram account has attracted over 4.1 million followers including Reese Witherspoon, Amy Schumer, Chelsea Handler, Cindy Crawford and Tom Ford.
Celeste's one woman show; Celeste Barber challenge accepted! premiered in Sydney in June 2017 and has gone on to sell out seasons in LA and New York. Her comedy series #CelesteChallengeAccepted premiered in 2017 on ABC iView. Celeste also appears in the award winning ABC/Netflix series The let down as the straight shooting, no frills confident mum, Barb.
Celeste's book, Challenge accepted! releases in September 2018.
Wednesday 22 August 2018
6:30pm – 7pm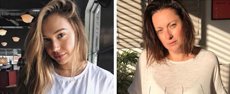 Cassie Workman
Cassie Workman entered the public eye after winning Triple J's Raw comedy national open mic competition in 2009, and the following year was invited to perform in the Melbourne Comedy Festival's Comedy zone showcase for emerging talents.
Since then, Cassie has performed at numerous venues and festivals. Her 2018 show Giantess was debuted at Griffin Theatre's Batch Festival in Sydney.
Cassie Workman is known for her heartfelt and emotive storytelling, her incisive wit, and brutal deconstructions of the status quo. There is no other voice like hers in comedy today.
Wednesday 29 August 2018
6:30pm – 7pm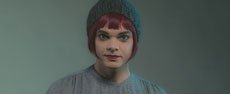 Matt Okine
The multi-talented comedian, and presenter Matt Okine has scooped some major accolades in the past few years, including the prestigious Director's Choice Award at the 2015 Melbourne International Comedy Festival for his personal show, The other guy. Following the success of this live stand-up show the popular TV channel Stan announced The other guy as one of the new original productions for 2017.
He performs sell out national tours of his live shows year in, year out and supports international acts including Dave Chappelle and Chelsea Handler, as well as appearing regularly in several TV shows including ABC TV's It's a date and Dirty laundry live and SBS's Legally brown.
Wednesday 5 September 2018
6:30pm – 7pm