Late night laughs 2017
Featuring some of Australia's funniest comedians
The Archibald Prize brings out the art critic in everyone. In this series of stand-up performances, some of Australia's finest comedians put their spin on the country's best-loved art prize and the people we love to see in paint.
Susie Youssef
Susie Youssef is a comedian, actor, writer and improviser who has written, performed and produced comedy for stage, radio and television in Australia and around the world. She is a cast member on Whose line is it anyway? Australia and a regular guest on radio and TV, guest-starring in ABC comedy series Rosehaven and season two of No activity on Stan. She has also appeared on ABC TV's How not to behave, The Chaser's media circus and The checkout. In 2014, she played the lead role in the Hayloft Project's award-winning play The boat people, but now she returns to her first love – the near-crippling anxiety of live performance.
Wednesday 6 September 2017
6:30pm – 7pm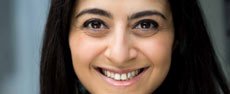 Gen Fricker
Sardonic, unique and downright weird, Gen Fricker has quickly become one of the brightest young stars on the national comedy circuit, with her unique blend of sassy stand up and dark musical experimentation, delivered with a butter-wouldn't-melt-in-her-mouth smile. Since making her comedy debut in 2011 as a national finalist in the Raw Comedy competition, Gen has sold out seasons of solo shows at the Melbourne, Perth and Sydney Comedy Festivals, as well as appearing at Just For Laughs, Splendour in the Grass and the Upright Citizens Brigade in New York.
Wednesday 13 September 2017
6:30pm – 7pm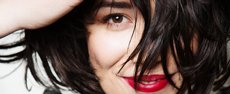 Rose Matafeo
Rose Matafeo is a New Zealand-based comedian, TV presenter, writer and performer, who began her stand-up career at the age of 15 though the 'class comedians' program. She was crowned the Queen of Kiwi Comedy by winning the prestigious Fred Award for her show Sassy best friend at the 2017 New Zealand International Comedy Festival, an award that goes to the best show performed by a New Zealander at the festival. This comes after a hugely successful sold-out run at the Melbourne International Comedy Festival. The show was the talk of the town and landed Rose on the popular Channel Ten show The project.
Wednesday 20 September 2017
6:30pm – 7pm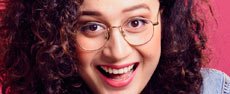 Andy Saunders
Laugh-out-loud funny, Andy Saunders' tongue-in-cheek comedy takes humour to the next level. Andy attracted YouTube fame in 2012 with Whiteblackatcha's parody video Coz I'm Aboriginal. Most recently he has had sell-out gigs at the Adelaide Fringe Festival with the Aboriginal Comedy All Stars and performed for ABC-TV's Comedy up late and the Melbourne International Comedy Festival Gala as well as alongside Kevin Kropinyeri in The bald and the beautiful. The only way is up and this is one comedian that can't be held down. Andy believes a human being is at their most vulnerable while laughing, so get ready to be at the peril of this new, relevant and necessary brand of comedy.
Wednesday 27 September 2017
6:30pm – 7pm