i-D presents Art After Hours
In association with 'Robert Mapplethorpe: the perfect medium'
In partnership with cult fashion publication i-D, Art After Hours presents a special night of Mapplethorpe-inspired ideas and music.
Robert Mapplethorpe was a visionary artist who developed close ties to the fashion world as he chronicled the sartorial evolution of the key figures and scenes around him. From commercial projects for musicians and fashion mags to his photographs of the eminent artists, socialites, film stars and the underground S & M community of the time, style and aesthetics of dress were central to Mapplethorpe's work.
Within this, Mapplethorpe's photographs regularly explored the politics of dress, identity, fetishism and sex in ways that continue to influence artists, designers and musicians today.
Wednesday 8 November 2017, 5-10pm

Free
No bookings required
Entry to the Gallery is free as well. If you want to visit Robert Mapplethorpe: the perfect medium, you'll need to buy an exhibition ticket.
For other events tonight, including an exhibition tour and a screening of Midnight cowboy:
see full Art After Hours listing
Related exhibition: Robert Mapplethorpe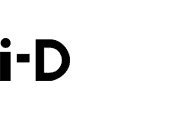 DJ set: Laila Sakini
DJ and producer Laila Sakini has played primetime slots at Melbourne festivals as well as at clubs around Australia, Belgium, London and Paris and various art spaces including the National Gallery of Victoria, Carriageworks and the Australian Centre for the Moving Image. This year, she opened for Dopplereffekt and Optimo and released the acclaimed collaborative EP figures with Lucy Van.
Note: Laila Sakini will play from 5 to 6pm, not at the times advertised elsewhere. The Gallery apologises for any inconvenience.
Wednesday 8 November 2017
5pm – 6pm
Location: Entrance court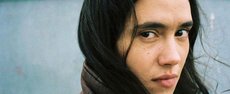 Exhibition talk: Robert Mapplethorpe
Robert Mapplethorpe: the perfect medium examines the life, work and legacy of one of the most celebrated photographers of the 20th century. Mapplethorpe's photographs are exquisite formal studies that engage with the concept (and construction) of identity. In this talk, Isobel Parker Philip, the Gallery's curator of photography and coordinating curator of the exhibition, takes an in-depth look at Mapplethorpe's unique artistic vision and historical significance.
This talk takes place inside the exhibition so you'll need to buy an exhibition ticket
Wednesday 8 November 2017
5:30pm – 6pm
Location: Temporary exhibitions gallery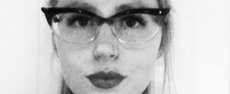 i-D panel: Mapplethorpe's enduring legacy
i-D editor Briony Wright heads this panel discussion, which will explore how Mapplethorpe's take on fashion, gender and style, as well as fetish and queer culture, helped pave the way for a more open dialogue today.
The panel includes Kurt Johnson, a freelance creative director, avant-garde stylist, ballet dancer and social media superstar; Mistress Tokyo, a dominatrix, international kink educator, performer and Shibari lover; Rene Vaile, a photographer specialising in advertising, beauty and fashion; and Bhenji Ra, a dancer and performance artist whose work explores race, sexuality and gender
Wednesday 8 November 2017
7pm – 7:30pm
Location: Entrance court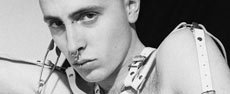 Live music: Gussy
The genre-bending musician and rising star of Sydney's electronic scene Gussy has a musical style that effortlessly fuses electronic pop, R&B and trip-hop to explore ideas of sexuality, identity and self-reflection and heartfelt themes such as perfection versus imperfection.
Wednesday 8 November 2017
8pm – 8:45pm
Location: Entrance court