FOMArt: March 2019
Presented by the Youth Collective
Do you have a fear of missing art? Join us on the last Saturday of the month when the Gallery's Youth Collective presents a kaleidoscope of experiences to engage young people with art and ideas.
FOMArt will feature a range of free events including interviews with art professionals and artists, performances by young musicians, collaborative workshops… and more!
Bring your friends, meet like-minded art lovers and ignite your imagination and creativity.
Saturday 30 March 2019, 12.30- 4pm
Register here for DIY for under 25s
Related exhibitions: Heaven and earth in Chinese art, The National 2019
Related program: FOMArt
Presenting partner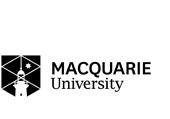 Casual chats
Have you ever wondered how an exhibition is developed at the Art Gallery of NSW? Curatorial interns Miranda Luo and Yuanyu Li speak to the Gallery's curator of Chinese art Yin Cao about her role in curating the exhibition, Heaven and earth: treasures from the National Palace Museum, Taipei. In this youth-led discussion, gain insight into contemporary curatorial practices and emerging trends, as well as understanding the importance of reaching audiences from a range of cultural and linguistic backgrounds. Come along with your burning questions as Q&A will follow.
Saturday 30 March 2019
12:30pm – 1pm
Location: Centenary Auditorium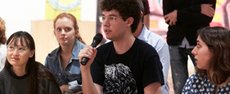 DIY for under 25s
Learn how to make photographs using a generative photographic process called lumen printing in this workshop led by contemporary artist and lecturer in photography James Farley. Rather than using a camera to take photographs of a subject, a lumen print is a photograph made with a subject. Lumen prints are photographs that involve collaboration and chance. Try your hand at creating your own unique photographic object using flora and found objects.
All experience levels are welcome and all materials are provided.
This workshop is open to participants aged 15 to 25.
Saturday 30 March 2019
1pm – 3pm
Location: Function space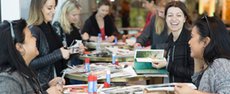 Open mic
Molly Millington is a prolific singer-songwriter from the NSW Central Coast. Fusing folk and pop with her quirky lyrics, she creates a dark yet playful tune that reaches the heart of listeners across all generations. Molly is a seasoned performer, sharing her original material through busking as well as on performing on bigger stages such as the 2017 Tamworth Country Music Festival. She has recorded two EPs with highly regarded producers including Nick Didia for her first EP Cool like you as well as Trent Crawford and Shane Nicholson for her 2017 EP Daddy's gotta gun. In 2017, she was the crowned the winner of the Byron Bay Bluefest Junior Busking Competition and Fretfest Songwriting Competition.
Saturday 30 March 2019
3pm – 4pm
Location: Entrance court