FOMArt: June
Presented by the Youth Collective
Fear of missing art? You've come to the right place! Join us on the last Saturday of the month when the Gallery's Youth Collective presents a kaleidoscope of experiences to engage young people with art and ideas.
FOMArt will feature a range of free events including interviews and talks with art professionals and artists, performances by young musicians, collaborative workshops… and more!
Bring your friends, meet like-minded art lovers and ignite your imagination and creativity.
Photograph: Diego Esquivel
Saturday 30 June 2018, 1- 4pm
Free
Related exhibitions: Archibald, Wynne and Sulman Prizes 2018, Hold still
Related program: FOMArt
Presenting partner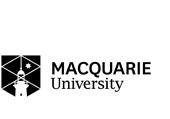 Casual chats
This month the Youth Collective invites photo-media artist Cherine Fahd, exhibiting in Hold still: the photographic performance, and painter Amber Boardman, finalist in this year's Archibald Prize, to explore how contemporary portraiture subverts traditional conventions in photography and painting.
Join this discussion facilitated by the Youth Collective to delve into themes such as the shifting power dynamic between sitter and artist and how truth and reality can be altered through visual representation.
Saturday 30 June 2018
1pm – 1:30pm
Location: Centenary Auditorium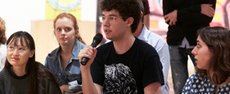 DIY for under 25s
Take part in this workshop led by the Gallery's artist educators to explore portraiture inspired by the Archibald Prize 2018 and Hold still exhibitions. This program is open to people aged between 15 and 25. All levels and abilities welcome.
Meet at the Centenary Auditorium
Saturday 30 June 2018
1:30pm – 3pm
Location: Centenary Auditorium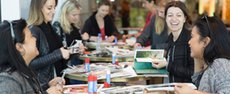 Open mic
Grab your friends, get a bite to eat and listen to the fresh sounds of talented young local performers at our monthly open mic sessions.
Taj Ralph was first discovered busking on the streets of Sydney by Solo from the Australian hip hop duo Horrorshow. Impressed with Taj's voice and musical sensibility, he was featured as a vocalist on their single PUSH, which was released in late 2017. His big break came, at the age of 16, when Taj was selected as a finalist for Triple J radio's 2017 Unearthed High competition. Since then he has independently released three tracks and his laid-back RnB sounds and jazzy guitar hooks have been recognised by online music editorials such as Purple Sneakers and The Most Radicalist. He has played shows at The Record Crate in Glebe, as well as supporting Kim Churchill, Amy Shark and Horrorshow.
Saturday 30 June 2018
3pm – 4pm
Location: Cafe