FOMArt: July
Presented by the Youth Collective
Fear of missing art? You've come to the right place! Join us on the last Saturday of the month when the Gallery's Youth Collective presents a kaleidoscope of experiences to engage young people with art and ideas.
FOMArt will feature a range of free events including interviews and talks with art professionals and artists, performances by young musicians, collaborative workshops… and more!
Bring your friends, meet like-minded art lovers and ignite your imagination and creativity.
Saturday 28 July 2018, 1-4pm
Register via qtix for DIY for under 25s
Related program: FOMArt
Presenting partner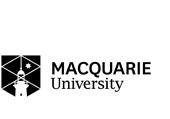 Casual chats with Wendy Whiteley
The Youth Collective is honoured to host Wendy Whiteley for Casual chats this month. Join us for a unique, youth-led discussion about how Wendy Whiteley inspired some of the most iconic Australian paintings by her late husband Brett Whiteley, her experience as a woman in the arts industry and her passion for supporting the future of Australian art.
This talk will take place in front of Brett Whiteley's The balcony 2.
Saturday 28 July 2018
1pm – 1:30pm
Location: 20th & 21st c Australian art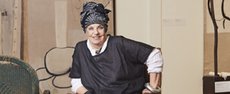 DIY for under 25s
Reimagine and reclaim imagery in our unique workshop with the Sydney Collage Society. Explore the liberating nature of this medium beyond cut-and-paste by creating your own artwork and learn new techniques from artists Kubi Vasak and Stephen Tierney.
This drop-in workshop is open to people aged between 15 and 25. All levels and abilities welcome. Spaces limited.
Saturday 28 July 2018
1:30pm – 3pm
Location: Function space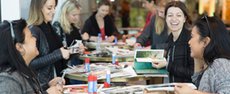 Open mic
Grab your friends, get a bite to eat and listen to the fresh sounds of talented young local performers at our monthly open mic sessions.
Little Quirks are a young all-girl trio made up of two sisters and their cousin. With their indie-folk sounds they have shared the stage with legends such as Tim Rogers, Mark Seymour, Dragon, All Our Exes, Xavier Rudd and Busby Marou, as well as performing at numerous festivals around Australia. They've also received No.1 on Triple J radios' Unearthed charts for their new song 'Crumbled' and have over 100,000 views on one of their music video clips on YouTube.
Saturday 28 July 2018
3pm – 4pm
Location: Cafe