FOMArt: April 2019
Presented by the Youth Collective
Do you have a fear of missing art? Join us on the last Saturday of the month when the Gallery's Youth Collective presents a kaleidoscope of experiences to engage young people with art and ideas.
FOMArt will feature a range of free events including interviews with art professionals and artists, performances by young musicians, collaborative workshops… and more!
Bring your friends, meet like-minded art lovers and ignite your imagination and creativity.
Saturday 27 April 2019, 12.30- 3.45pm
Free
Related exhibitions: The National 2019, The essential Duchamp
Related program: FOMArt
Presenting partner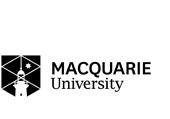 Casual chats
Join us for a chat with artist Izabela Pluta about her ambitious new work Apparent distance presented in the Gallery's exhibition of The National 2019. Hosted by Youth Collective members Sarah and Tim, along the expanse of this 30-metre installation, they speak to the artist about her investigation into environment and place, as well as the development of her practice which intersects photography, sculpture, textile and installation. Gain insight into contemporary photographic practice and the shifting role of the photograph as image and embodied object in this intimate conversation with the artist.
Saturday 27 April 2019
12:30pm – 1pm
Location: Entrance court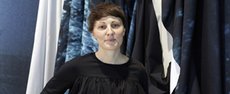 DIY for under 25s
It's the opening weekend of Essential Duchamp and to celebrate, we're hosting a collaborative large-scale installation to pay homage to Marcel Duchamp, one of the most influential artists of the 20th Century. Famously known for his readymades constructed from found objects, Duchamp created these works with the precision of an engineer. We invite you to channel your inner Duchamp to help us create a giant ball-run inside the Gallery. Led by the Gallery's artist educator Jane Gillings, learn about her sustainable art practice while creating a kinetic masterpiece using recycled materials. Socialise with Youth Collective members and other young art enthusiasts while taking part in this immersive art project.
This drop-in workshop is open to youth participants aged between 15 and 25. All materials provided.
Saturday 27 April 2019
1pm – 3pm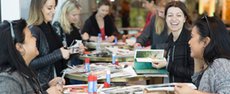 Open mic
Kymie is a powerhouse singer-songwriter from Western Sydney. She has performed locally and nationally, merging her soul and RnB influenced vocals to produce seductive and sensual tracks. In 2015, Kymie opened for the legendary hip hop artist Ja Rule on his Australian tour. She then went on to release a charity single titled Christmas alone and donated the proceeds to UNICEF. She's worked with Kwame, Domba and Korky Buchek and has fine-tuned her sound in the studio with her Bodega Collective family. Late 2018 saw the release of her single Needs, and she spent early 2019 supporting Jai Waetford on his Sydney show and good friend Kwame on his sold out shows in Newcastle. After a busy start to the year, Kymie shows no sign of slowing down.
Saturday 27 April 2019
3pm – 3:45pm
Location: Entrance court