Follow the curve 2019 BOOKED OUT
Six-week drawing workshop at the Brett Whiteley Studio, Surry Hills
This six-week experimental drawing workshop provides an opportunity to develop observational skills by looking at Brett Whiteley's artworks and investigating his unique approach to drawing.
You'll use different media and techniques – such as line, tone, texture, colour, collage and mixed media and life drawing – to discover different approaches to drawing and creative expression, encouraged by the Studio's professional teacher.
We provide the easels, drawing materials and life model.
Image: Brett Whiteley Studio with Whiteley's Alchemy 1972-73 © Wendy Whiteley
Saturdays 1.30-3.30pm
Term 1: 16 February - 23 March 2019
Term 2: 8 June - 13 July 2019
Term 3: 10 August - 14 September 2019
Term 4: 2 November - 7 December 2019
Full term (six weeks): $240
Plus $2 online transaction fee
Single class: $45 (subject to availability on the day, no advance bookings, pay on the day)
Bookings essential
Duration 2 hours
Location: Brett Whiteley Studio, Surry Hills
Presenting partner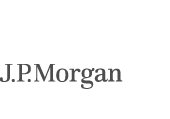 Term 1 BOOKED OUT
Saturday 16 February 2019

1:30pm – 3:30pm


BOOKED OUT
Saturday 23 February 2019

1:30pm – 3:30pm


BOOKED OUT
Saturday 2 March 2019

1:30pm – 3:30pm


BOOKED OUT
Saturday 9 March 2019

1:30pm – 3:30pm


BOOKED OUT
Saturday 16 March 2019

1:30pm – 3:30pm


BOOKED OUT
Saturday 23 March 2019

1:30pm – 3:30pm


BOOKED OUT
Term 2 BOOKED OUT
Saturday 8 June 2019

1:30pm – 3:30pm


BOOKED OUT
Saturday 15 June 2019

1:30pm – 3:30pm


BOOKED OUT
Saturday 22 June 2019

1:30pm – 3:30pm


BOOKED OUT
Saturday 29 June 2019

1:30pm – 3:30pm


BOOKED OUT
Saturday 6 July 2019

1:30pm – 3:30pm


BOOKED OUT
Saturday 13 July 2019

1:30pm – 3:30pm


BOOKED OUT
Term 3 BOOKED OUT
Saturday 10 August 2019

1:30pm – 3:30pm


BOOKED OUT
Saturday 17 August 2019

1:30pm – 3:30pm


BOOKED OUT
Saturday 24 August 2019

1:30pm – 3:30pm


BOOKED OUT
Saturday 31 August 2019

1:30pm – 3:30pm


BOOKED OUT
Saturday 7 September 2019

1:30pm – 3:30pm


BOOKED OUT
Saturday 14 September 2019

1:30pm – 3:30pm


BOOKED OUT
Term 4 BOOKED OUT
Saturday 2 November 2019

1:30pm – 3:30pm


BOOKED OUT
Saturday 9 November 2019

1:30pm – 3:30pm


BOOKED OUT
Saturday 16 November 2019

1:30pm – 3:30pm


BOOKED OUT
Saturday 23 November 2019

1:30pm – 3:30pm


BOOKED OUT
Saturday 30 November 2019

1:30pm – 3:30pm


BOOKED OUT
Saturday 7 December 2019

1:30pm – 3:30pm


BOOKED OUT