Fo Fum Fiesta: Live music
Free music for families
Move and groove to live music that the whole family will enjoy with bands ranging from hip hop to folk, rock and world music!
Various dates and times
Sunday 29 September - Friday 11 October 2019
See listing for details
Free
No bookings required
Duration 45 minutes
Location: Entrance court
Related program: Fo Fum Fiesta
The Vegetable Plot
The Vegetable Plot is an award-winning live music show for kids and families that has been spreading its funky roots all over the country. Serving up a big, wriggling heap of catchy tunes, colourful characters, quizzes, dances, jokes and vegetable-related puns, this soilful bunch will plant melodies in your head that will blossom for weeks.
Sunday 29 September 2019
11am – 11:45am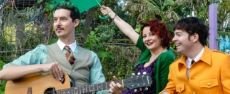 Bunny Racket
Whether you are 3 or 103 years old, you will not be able to resist the beautiful madness of King Bunny and his gang of fluffy punk rock friends. The Bunny Racket sound is heavily influenced by the likes of the Ramones, KISS, Black Sabbath and the Muppets among others with the aim of bringing all generations together in rock 'n' roll harmony.
Sunday 29 September 2019
1pm – 1:45pm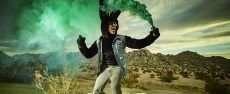 Mikey Mike and the Hip Hop Kids
Mikey Mike and the Hip-Hop Kids is a solo hip-hop music act from Albury, NSW. Mikey Mike is a father of two busy little people who both feature on his debut album, Music makes me happy. Mike burst onto the children's music scene as Moo Cow from the hip-hop kids rap duo Mouse and Moo. Mike makes wholesome music that is engaging and meaningful and is all about having fun while learning through repetition and rhyme.
Saturday 5 October 2019
1pm – 1:45pm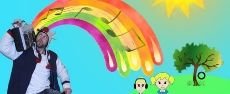 Benny Times Musical World
Benny Times Musical World aims to gently introduce children to the incredible world of music and all the sounds that can be heard in the cultures of Australia. Benny Time is equal parts singer, songwriter, performer, early childhood educator and a proud dad too. With three albums under his belt, Benny is all about creating an environment for kids to simply have fun and his music mashes up all genres from pop to punk and nursery rhymes. Don't miss this great introduction to world music for all ages.
Sunday 6 October 2019
1pm – 1:45pm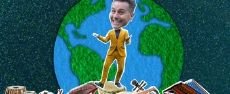 Angie Who
Angie Who is a mum of two, singer/songwriter and possibilitarian. Angie has been on a mission to create music for families to enjoy together since her daughter was born, releasing her album Littlefolk in 2015, which was recorded during her second round of maternity leave. Angie recently teamed up with Kinderling Kids Radio to create Sing-a-song, a podcast that encourages bonding with your little people through singing together, and right now is working on her follow-up album.
Monday 7 October 2019
1pm – 1:45pm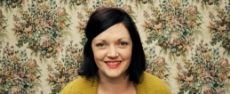 Microwave Jenny
Husband and wife duo Tessa Nuku and Brendon Boney have been wooing music lovers across the country with their silky harmonies since the pair first joined forces. Their contagious melodies and unique outlook on life, love and the world around them are a delight to hear for kids and parents alike.
Friday 11 October 2019
1pm – 1:45pm