Film series: A Silk Road adventure
A journey through China, Nepal, Iran and Anatolia
For thousands of years, between the western Chinese border and the Mediterranean coast, the ancient Silk Roads formed a group of interconnected trade routes linking China to the West. This network played a significant role in the exchange of goods, culture and technology between the two great civilisations of the time: China and Rome.
Beginning in Xi'an, caravans transporting silk, china, paper, spices and precious stones would cross Turkestan, Iran and Iraq before finally arriving at the Syrian coast. Numerous passages through Nepal also linked to the Silk Roads. To reach their ultimate destinations in Europe, the goods would either continue on their way across the Mediterranean or be carried through Anatolia, a major crossroad, to reach Constantinople and beyond.
This film series screens in conjunction with the exhibition, A Silk Road saga: the sarcophagus of Yu Hong, which explores the nature of life along the famous Silk Roads during the 6th century. The films take us on a more modern journey through countries that historically played host to this network of interconnected trade routes: China, Nepal, Iran and Anatolia.
Image: Still from The song of sparrows
Wednesdays 2pm & 7.15pm, Sundays 2pm
9 October - 3 November 2013
Free
Tickets are issued at the Domain Theatre one hour before commencement. Films start at the advertised time. Doors open 30 minutes before this. Latecomers not admitted.

Location: Domain Theatre
Related exhibition: A Silk Road saga
Ju dou
Dir: Zhang Yimou,Yang Fengliang 1990 (Jap/China)
94 mins 35mm Colour Rated M15+
Li Wei, Gong Li
Mandarin with English subtitles
A sensual, ultimately tragic tale of illicit love set in the strict male-dominated feudal society of rural China, c1920. The story focuses on Ju Dou (Gong Li), a beautiful young woman who has been sold as a wife to a cruel, elderly man who operates a cloth dying mill. The filming locations, set amid the creaky, complicated mechanisms of traditional textile-dying, date back to the Ming dynasty. Emphasising the feudal period, the settings provide camouflage for incisive comments on more recent Chinese history. A passionate tragedy with a contemporary social message, Ju dou was banned in China at the time of release.
Wednesday 9 October 2013
2pm – 3:34pm
Wednesday 9 October 2013
7:15pm – 8:49pm
Sunday 13 October 2013
2pm – 3:34pm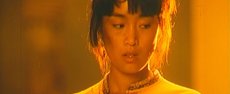 Himalaya - l'enfance d'un chef
Dir: Eric Valli 1999 (France/Nepal)
108 mins 35mm Colour Rated PG
Thilen Lhondup, Gurgon Kyap
Nepali and Tibetan with English subtitles
Himalaya is the result of nine months of shooting at an altitude of 4000 to 5500 metres in the remoteness of the Himalayas by photographer turned filmmaker Valli. With the simplicity of a folk tale, the story hinges on generational conflict between ancient customs and modern ideas. Tinle is an irascible chieftain of the remote, yak-herding Nepalese village of Dolpo, located in the northwest Himalayas. Karma is an up-and-coming young leader whose ambitions challenge Tinle's authority. The film was nominated for the 2000 Academy Award for Best Foreign Language Film and awarded the César for Best Cinematography and Best Original Music.
Wednesday 16 October 2013
2pm – 3:48pm
Wednesday 16 October 2013
7:15pm – 9:03pm
Sunday 20 October 2013
2pm – 3:48pm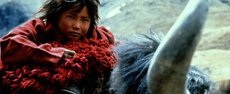 The song of sparrows
Dir: Majid Majidi 2008 (Iran)
96 mins 35mm Colour Rated R (unclassified)
Mohammad Amir Naji, Maryam Akbari
Persian with English subtitles
Karim works at an ostrich farm outside of Tehran, Iran. He leads a simple and contented life until one of the birds escapes. Karim is blamed for the loss and is fired from his job. Desperate, he finds work in Tehran, but his generous and honest nature is transformed by the brutal and materialistic aspects of city life. From one of Iran's most acclaimed directors, Majid Majidi's sensitive and lyrical film is a simple fable of survival, examining a righteous man's connections to his family, his community and nature.
Wednesday 23 October 2013
2pm – 3:36pm
Wednesday 23 October 2013
7:15pm – 8:51pm
Sunday 27 October 2013
2pm – 3:36pm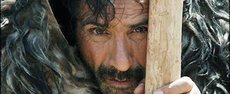 Once upon a time in Anatolia
Dir: Nuri Bilge Ceylan 2011 (Turkey)
150 mins 35mm Colour Rated M
Muhammet Uzuner, Yilmaz Erdogan
Turkish with English subtitles
In the eerie expanse of the Anatolian steppe – the grassy plain where Asia reaches west into Iran, Armenia and Turkey – a group of men drive through the countryside searching for a corpse, the victim of a brutal murder. The convoy of official vehicles contains police officers, the state prosecutor, a medical examiner and two prisoners. As tensions escalate, secret details about the murder come to light. Directed by celebrated Turkish filmmaker Nuri Bilge Ceylan, this engrossing, uncompromising and complex police procedural was the winner of the Grand Prix at the 2011 Cannes Film Festival.
Wednesday 30 October 2013
2pm – 4:30pm
Wednesday 30 October 2013
7:15pm – 9:45pm
Sunday 3 November 2013
2pm – 4:30pm