Film series: Lost New York
Chronicles of a metropolis from the 1970s and 80s
During the 1970s and early 1980s New York was a city of contrasts: fractured, diverse and dramatic. It was already notorious for high rates of crime; economic stagnation saw it teetering on the edge of bankruptcy. The subway system suffered frequent breakdowns and sex workers and pimps dominated Times Square. Central Park was dilapidated and drug dealers occupied abandoned buildings. The New York City Police Department was subject to investigation for widespread corruption while the Guardian Angels, a volunteer organisation of unarmed citizens, patrolled the streets to combat widespread violence. The intimate, local world of downtown New York was in stark contrast to glitzy uptown and New Yorkers didn't venture above 14th Street if they lived below.
The social disintegration of New York City had a flipside: a ferment of creative energy. An impoverished artist could afford to live in the city and many made it their destination. Photographer Robert Mapplethorpe studied art in Brooklyn and lived with his close friend, musician Patti Smith, in various locations including the historic Chelsea Hotel in Manhattan. Producing blatant, unapologetic and provocative images, Mapplethorpe radiated power. Attracting a marginalised audience, he also crossed over into elite circles and members of the establishment became friends and patrons.
This moment in New York inspired a distinctive, gritty filmmaking style: streetwise, tough, honest and shot on location. Breakthrough movies of the period such as Taxi driver, Dog day afternoon and Midnight cowboy capture the essence of this unruly city and offer a dark, authentic, electrifying slice of life. The story of a male hustler scraping by in Times Square, Midnight cowboy was said to give Mapplethorpe the idea of turning sexual favours on 42nd Street for a brief period. Looking back at the city as it once was, this film series offers piercing chronicles of a metropolis that, according to those who knew and loved it, has long ceased to exist.
Curated by Robert Herbert, Lost New York screens in conjunction with the exhibition Robert Mapplethorpe: the perfect medium.
Wednesdays 2pm & 7.15pm, Sundays 2pm
8 November - 17 December 2017
10 January – 4 February 2018
Saturdays 2pm, 18 & 25 November, 13 & 20 January
with 1.30pm talks, 18 November, 13 & 20 January
Free
No advance bookings. Films start at the advertised time. Doors open 30 minutes before. Tickets are issued at the Domain Theatre one hour before. Latecomers not admitted. Babes in arms not permitted.
See also: Film screening and talk: Looking for Langston

Location: Domain Theatre
Related exhibition: Robert Mapplethorpe
Midnight cowboy
Dir: John Schlesinger 1969
113 mins 35mm Colour Rated R (18+)
Jon Voight, Dustin Hoffman
British director Schlesinger, almost unknown in the US, brought an outsider's perspective to the New York scene of the late 1960s. Midnight cowboy combines incisive character study, dense street realism and the courage to let silence speak. Voight and Hoffman deliver exceptional performances in this story of a struggle for existence in New York's 42nd Street area. Voight plays handsome Joe Buck, who arrives from Texas to make his mark as a hustler only to be out-hustled by everyone else, including the crafty, sleazy Ratso (Hoffman). The original book had been passed over as unfilmable by Hollywood studio readers before it came to producer Jerome Hellman. On its release, Midnight cowboy was thought so radical, it was rated X in the US. It went on to become the only X-rated movie ever to win an Academy Award (winning for Best Film, Best Director and Best Screenplay).
Wednesday 8 November 2017
2pm – 3:53pm
Wednesday 8 November 2017
7:15pm – 9:08pm
Sunday 12 November 2017
2pm – 3:53pm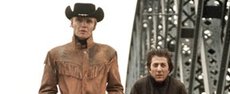 Mean streets
Dir: Martin Scorsese 1973
112 mins 35mm Colour Rated R (18+)
Harvey Keitel, Robert De Niro, Cesare Danova
Mean streets begins with a bold declaration of intent: 'You don't make up for your sins in church. You do it in the streets. You do it at home.' It was an annunciation of Scorsese's abiding themes: sin and penance, the sacred and profane, the ethics of machismo. The director's trademark concerns unfurl in this small-fry opera set on the streets of Little Italy. Keitel is Charlie, a young Italian-American torn between his mafioso uncle Giovanni (Danova), his reckless friend Johnny Boy (De Niro) and piety to the Catholic church. Charlie's psychodramas play out in a red-lit netherworld of card parlours, pool rooms and strip clubs. Whether in this subterranean realm of male sociality or above ground in his childhood bedroom, the beating jangle of Italian folk music is ever-present. As these traditional songs bleed into doo-wop and rock 'n' roll across the film's innovative score, the inner riot of a quintessential Scorsese protagonist can be both seen and heard.
Wednesday 15 November 2017
2pm – 3:52pm
Wednesday 15 November 2017
7:15pm – 9:07pm
Sunday 19 November 2017
2pm – 3:52pm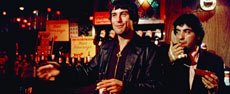 Introduction to 'The blank generation'
The screening of The blank generation will be introduced by Philip Brophy, a filmmaker, musician and artist from Melbourne.
Saturday 18 November 2017
1:30pm – 2pm
The blank generation
Dir: Ivan Král, Amos Poe 1976
55 mins Digital B&W Rated PG
Patti Smith Group, Blondie
This was the film that launched New York's No Wave cinema – the low or no-budget DIY film movement born of cheap cameras and cheaper rent. Documenting the glory days of the mid '70s downtown music scene, The blank generation is a freewheeling home movie of performances by now-legendary bands who were then young unknowns, including the Patti Smith Group, Blondie, the Ramones, Television and Talking Heads. Filmmakers Král and Poe combined silent 16mm footage shot at renowned nightclubs CBGB and Max's Kansas City with an out-of-sync soundtrack. The result is a fascinating snapshot of the birth of punk rock and the scuzzy aesthetics of its cinematic offspring.
Saturday 18 November 2017
2pm – 2:55pm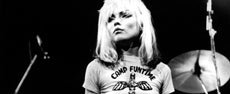 Serpico
Dir: Sidney Lumet 1973
130 mins 35mm Colour Rated R (18+)
Al Pacino, Barbara Eda-Young
Based on Peter Maas' biography of NYPD officer Frank Serpico, Lumet's film depicts a criminal justice system in the dark days of endemic corruption. Pacino's performance as Serpico, the whistle-blowing cop who helped expose the biggest racketeering scandal in the city's history, confirmed his status as one of New Hollywood's leading lights. From his first day on the job, it's clear that Serpico is an outlier in the ranks. He attends Spanish night classes, reads philosophy and preaches the benefits of ballet to his fellow officers who, in return, initiate him into a hard-nosed world of payoffs and bribes. Anna Hill Johnstone's nuanced costumes mark Serpico's gradual transformation from kaftan-wearing, idealistic moral agent to tortured crusader. Shot on location across Manhattan, the Bronx, Brooklyn and Queens, Serpico is a thrilling time capsule of 1970s New York street life and the efforts of one police officer to clean up its dirty laundry.
Wednesday 22 November 2017
2pm – 4:10pm
Wednesday 22 November 2017
7:15pm – 9:25pm
Sunday 26 November 2017
2pm – 4:10pm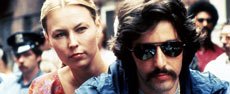 Wild style
Dir: Charlie Ahearn 1983
82 mins 35mm Colour Rated M
Lee Quiñones, Patti Astor
Wild style is the original hip-hop movie. Ahearn's cult classic captures the vibrant early days of graffiti, rapping, breakdancing and DJing in early '80s New York City. Zoro, a subway tagger (played by graffiti master Quiñones) navigates his way through the burgeoning street culture of the burned-out Bronx and the prospect of making it (or 'selling out') to the art world in Manhattan. Along the way, we encounter a pantheon of hip-hop pioneers including Fab Five Freddy, Lady Pink, Grandmaster Flash, Queen Lisa Lee of Zulu Nation and the Rock Steady Crew. Long shots of graffiti-tagged trains lumbering across the city skyline and in-your-face street jams combine to give Wild style an undiminished vérité vitality.
Saturday 25 November 2017
2pm – 3:22pm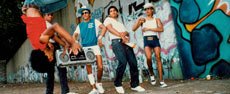 Taxi driver
Dir: Martin Scorsese 1976
114 mins 35mm Colour Rated R (18+)
Robert De Niro, Jodie Foster
In Scorsese's unnerving masterpiece, De Niro plays an alienated Vietnam-era veteran, Travis Bickle, thrust into the night-time urban sprawl of New York City. In despair after a romantic rejection by an attractive political campaign aide, Bickle focuses on 'freeing' a 12-year-old sex worker (Foster) by unleashing violent retribution on her pimp. Screenwriter Paul Schrader decided to make the character a Vietnam veteran because the national trauma of the war seemed to accord with Bickle's paranoid psychosis. Taxi driver represents a time in which major movie studios took risks and also heralds the end of the era of New Hollywood.
Wednesday 29 November 2017
2pm – 3:54pm
Wednesday 29 November 2017
7:15pm – 9:09pm
Sunday 3 December 2017
2pm – 3:54pm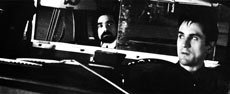 The taking of Pelham One Two Three
Dir: Joseph Sargent 1974
104 mins 35mm Colour Rated M
Walter Matthau, Robert Shaw
In the 1970s, fiscal crisis brought New York's crime-rife metro system to the brink of collapse. Underrated director Sargent captures the collective paranoia of a nervous city in this acclaimed thriller about a four-man hijacking which grinds the subway to a standstill. Gerald B Greenberg's kinetic editing deftly intercuts between claustrophobic scenes of the underground siege, wisecracking transit cops and the weary city administrators forced to find a million-dollar ransom in a moment of bankruptcy. Matthau's characteristically slow and sardonic performance as chief negotiator Lt Zachary Garber tempers the film's propulsive rhythm and culminates in an unforgettable, final freeze frame.
Wednesday 6 December 2017
2pm – 3:44pm
Wednesday 6 December 2017
7:15pm – 8:59pm
Sunday 10 December 2017
2pm – 3:44pm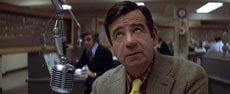 Dog day afternoon
Dir: Sidney Lumet 1975
130 mins 35mm Colour Rated M
Al Pacino, John Cazale
One of the greatest and grittiest classics of '70s New Hollywood cinema is simultaneously a true crime yarn, an authentic slice of overheated New York atmosphere, and a showcase for terrific actors. Dog day afternoon vividly conveys the feeling of crazy events unfolding in real time, an electrifying experience born of the collaboration of celebrated director Lumet and lead actor Pacino. The film confines itself to limited locations. Most of the action takes place inside a bank during an ill-conceived robbery. Frank Pierson won an Oscar for his screenplay, which uses the constriction of time and space to explore the mass media's effect on public perception, and to dramatise the desperation of those marginalised by society. Brilliant camerawork by director of photography Victor J Kemper makes a vital contribution to one of the finest American films of the modern age.
Wednesday 13 December 2017
2pm – 4:10pm
Wednesday 13 December 2017
7:15pm – 9:25pm
Sunday 17 December 2017
2pm – 4:10pm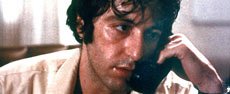 Gloria
Dir: John Cassavetes 1980
121 mins 35mm Colour Rated M
Gena Rowlands, John Adames
Rowlands is Gloria Swenson, a tough-talking ex-gun moll saddled with her young Puerto-Rican neighbour, Phil, after his family is knocked off by the mob. The unlikely pair take to the streets of New York, playing cat-and-mouse with gangsters in hot pursuit. Cassavetes had a knack for subverting genre and Gloria is no ordinary chase film. The push-pull dynamic of Gloria and Phil's fledgling relationship – as unwilling guardian and child, mother and son – is characteristic of Cassavetes' relentless exploration of psychological power play. Amidst the film's many moments of explosive confrontation and climax, cinematographer Fred Schuler asks viewers to attend to the peripheral details. By lingering on faces and backgrounds, we are drawn into the rich nuance of an off-kilter melodrama by a maverick director.
Wednesday 10 January 2018
2pm – 4:01pm
Wednesday 10 January 2018
7:15pm – 9:16pm
Sunday 14 January 2018
2pm – 4:01pm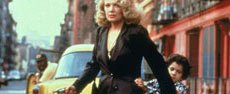 Introduction to 'Variety'
The screening of Variety will be introduced by Sarinah Masukor, a writer, researcher and artist whose current projects include a 21st-century remake of Jean-Luc Godard's Two or three things I know about her.
Saturday 13 January 2018
1:30pm – 2pm
Variety
Dir: Bette Gordon 1983
100 mins 16mm Colour Rated R (18+)
Sandy McLeod, Will Patton, Richard Davidson
Hailed as a 'feminist Vertigo' upon release, Gordon's film challenged the anti-pornography feminism of early '80s New York. Based on a screenplay by cult author Kathy Acker, this underground feminist classic features cameos by a who's who of downtown artists and performers including Nan Goldin and Cookie Mueller. Christine (McLeod) takes a job as a cashier at Variety, a porn theatre near Times Square, and develops an obsession with a male patron (Davidson). She embarks on a transformative journey through a neon-lit night world that would soon itself be transformed by Mayor Giuliani's famous 'clean-up'. As Gordon reflected in an interview: 'Variety is a film about voyeurism and the pleasure in looking. I used pornography as a backdrop to explore those themes in a noir-like story about a woman who looks back.'
Saturday 13 January 2018
2pm – 3:40pm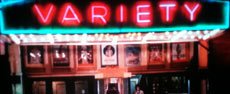 Portrait of Jason
Dir: Shirley Clarke 1967
105 mins 35mm B&W Rated R (18+)
Jason Holliday, Shirley Clarke
Legendary filmmaker Ingmar Bergman called Portrait of Jason 'the most extraordinary film I've seen in my life' yet until recently Clarke's magnum opus was considered long lost. The premise of the newly restored film is deceptively simple. Clarke and her partner, actor Carl Lee, set up a camera. They ply the man before them – Holliday – with booze and provocative off-screen prompts. Holliday, a gay, African-American raconteur, blasts apart this cinema vérité in an extraordinary performance of his multiple personas as hustler, 'house-boy' and aspiring cabaret performer. 'Jason Holliday was created in San Francisco,' he explains, 'and San Francisco is a place to be created.' Holliday bursts into songs from Funny girl, gives impressions of Mae West and offers an astonishingly intimate insight into race, class and sexuality in late '60s New York. Filmed over 12 hours in Clarke's Chelsea Hotel penthouse and cut to 105 minutes, Portrait of Jason is replete with the agonies and ecstasies of one man's whole life.
Wednesday 17 January 2018
2pm – 3:45pm
Wednesday 17 January 2018
7:15pm – 9pm
Sunday 21 January 2018
2pm – 3:45pm
Introduction to 'Born in flames'
The screening of Born in flames will be introduced by Laleen Jayamanne, who taught cinema studies at the University of Sydney and whose publications include Kiss me deadly: feminism cinema for the moment and The epic cinema of Kumar Shahani.
Saturday 20 January 2018
1:30pm – 2pm
Born in flames
Dir: Lizzie Borden 1983
80 mins 35mm Colour Rated M
Honey, Adele Bertei
The time: ten years after a socialist democratic revolution. The place: downtown New York. Intersectional feminist before its time, Borden's legendary vérité-sci-fi follows different factions of the women's movement (black, queer, white and middle-class) to overthrow a regime they believe is headed back to patriarchy. When a comrade dies in police custody, the guerilla groups unite in collective action. Borden scoured New York's bars and YMCAs for women willing to appear in the film and the use of non-actors and improvisation lends Born in flames its rough-and-tumble immediacy. This is an incendiary landmark of early indie, feminist and queer cinema, which offers speculative visions still alive today. Preserved by Anthology Film Archives with restoration funding from the Hollywood Foreign Press Association and The Film Foundation.
Saturday 20 January 2018
2pm – 3:20pm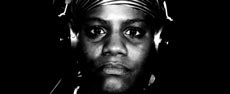 The king of comedy
Dir: Martin Scorsese 1982
109 mins 35mm Colour Rated PG
Robert De Niro, Jerry Lewis, Sandra Bernhard
The king of comedy is a brilliantly bizarre fever dream of the cult of celebrity. Reprising the maniacal intensity of his earlier role as Travis Bickle in Taxi driver (also screening in this series), De Niro plays Rupert Pupkin, an autograph-hunter and aspiring comedian whose frustration at the slow road to fame leads him to hatch an ingenious plan. With the assistance of fellow obsessive Masha (Bernhard), Pupkin kidnaps his idol, late-night talk-show host Jerry Langford (Lewis), and negotiates a cunning bargain which appears to catapult his celebrity. Scorsese's film explores the bright lights of the small screen through the miasma of pitch-black comedy.
Wednesday 24 January 2018
2pm – 3:49pm
Wednesday 24 January 2018
7:15pm – 9:04pm
Sunday 28 January 2018
2pm – 3:49pm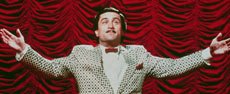 Saturday night fever
Dir: John Badham 1977
122 mins 35mm Colour Rated R (18+)
John Travolta, Karen Lynn Gorney
The strut, the white suit, the bling – almost as soon as it was released, Saturday night fever became a cultural touchstone of the disco era. Inspired by an apocryphal New York magazine article 'Tribal rites of the new Saturday night' which claimed to chronicle the migration of the black and gay disco craze to the Italian-American boroughs of Brooklyn, Badham's film has itself been aped endlessly. In a star-making turn, Travolta plays Tony Manero, a 19-year-old paint-store clerk who seeks release from life's drudgeries at the discotheque. On the LED floors of their local dance hall, Tony and his claque are hip-thrusting kings of the night. Yet beneath the film's sparkle is a bildungsroman about angry young men, dead-end jobs, teen pregnancy and sexism. The thrills – Travolta's dance routines to a medley of Bee Gees hits – still light up the screen, but so does the morning after crash.
Wednesday 31 January 2018
2pm – 4:02pm
Wednesday 31 January 2018
7:15pm – 9:17pm
Sunday 4 February 2018
2pm – 4:02pm