Film series: European cinema classics
A season of movie masterpieces
This series of European cinema classics screens in conjunction with The Greats: masterpieces from the National Galleries of Scotland – an exhibition of some the world's most revered old master paintings and drawings.
Comprised primarily of historical dramas, literary adaptions and biographies, these sumptuous films draw subtle parallels between the moral and political issues of both the past and modern times. And by portraying the reality of everyday life, illuminate social transformations and reinforce the idea that there is no single European identity.
Image: Still from Cyrano de Bergerac
Various Wednesdays and Sundays
11 November 2015 - 7 February 2016
See listing for details
Free
Films start at the advertised time. Doors open 30 minutes before. Tickets are issued at the Domain Theatre one hour before. Latecomers not admitted. Babes in arms not permitted

Location: Domain Theatre
Related exhibition: The Greats
Cyrano de Bergerac
Dir: Jean-Paul Rappeneau 1990 (France)
137 mins 35mm Colour Rated G
Gérard Depardieu, Anne Brochet
French with English subtitles
Edmond Rostand's 1898 play Cyrano de Bergerac is a definitive example of European romanticism: the truth is buried, beauty is found to be skin deep and virtue goes unrewarded. Though romantic writers have embellished his life, Cyrano de Bergerac was a real person: a French soldier who fought gallantly in the Spanish war and subsequently wrote comedies. Director Rappeneau has painstakingly recreated the period in this wry, lavish swash-buckling adventure with outstanding performances from Depardieu and Brochet.
Wednesday 11 November 2015
2pm – 4:17pm
Wednesday 11 November 2015
7:15pm – 9:32pm
Sunday 15 November 2015
2pm – 4:17pm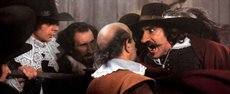 All the mornings of the world
Dir: Alain Corneau 1991 (France)
114 mins 35mm Colour Rated M
Gérard Depardieu, Anne Brochet, Jean-Pierre Marielle, Guillaume Depardieu
French with English subtitles
Toying cleverly with history, this vibrantly beautiful French film, set in the 17th century, evokes the memories of an old man who envies his own genius when he was young. As a brilliant student of music, the young Marin Marais (Guillaume Depardieu) seeks out Monsieur de Sainte-Colombe (Marielle), a composer who has isolated himself from society and lives in seclusion in the country. Sainte-Colombe now gives viola de gamba concerts which attract the nobility but he refuses pressure to go to Versailles and re-join Louis XIV's court. He reluctantly accepts young Marais as a pupil who turns out to be a very gifted musician. One of the few feature films to deal with the making of classical music, All the mornings of the world was an international hit which won Corneau the César Award. It was the director's ninth film and untypical of his oeuvre, which, until this time, was dominated by French crime-thrillers. Print courtesy National Film and Sound Archive of Australia.
Wednesday 18 November 2015
2pm – 3:54pm
Wednesday 18 November 2015
7:15pm – 9:09pm
Sunday 22 November 2015
2pm – 3:54pm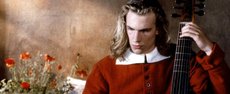 The Gospel according to St Matthew
Dir: Pier Paolo Pasolini 1964 (Italy)
142 mins 35mm B&W Rated PG
Enrique Irazoqui, Margherita Caruso
Italian with English subtitles
Shot on location throughout southern Italy, Pasolini's visionary account of Jesus Christ's spiritual struggle against the afflictions of social injustice received a special jury prize at the Venice Film Festival. Filmed with non-professional performers drawn largely from the peasantry of southern Italy, the cast bring an effortless, simple and natural quality to the screen. Believing that ordinary people would best embody his characters drawn directly from the Gospel of Matthew, Pasolini cast a 19-year-old economics student from Spain, Irazoqui, as Jesus and his own mother, Susanna, as the elderly Mary. At once both passionate and poetic, The Gospel according to St Matthew is built of a series of images and impressions which avoid sentimentalising or romanticising the famous story. While the work engages with religious themes, it is not a religious film in any conventional sense; indeed, Pasolini was widely known as an atheist, a homosexual and a Marxist. Print courtesy National Film and Sound Archive of Australia.
Note: there is no film screening on Wednesday 25 November, 7.15pm
Wednesday 25 November 2015
2pm – 4:22pm
Sunday 29 November 2015
2pm – 4:22pm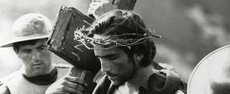 Beauty and the Beast
Dir: Jean Cocteau 1946 (France)
92 mins 35mm B&W Rated PG
Jean Marais, Josette Day
French with English subtitles
Producing a vast and diverse collection of work (poems, drawings, plays, sculptures), Cocteau wrote and directed a small but astonishing group of films. Joyously inventive and technically rigorous, this classic 1946 film goes beyond the retelling of a famous children's story by Mme Leprince de Beaumont. An eerie visual beauty and a surrealistic atmosphere mark Beauty and the Beast as a genuine original. The tragic love of Beauty (Day) and the all-too-human Beast (Marais) is recounted in fantastic, Vermeer-like settings which give form to their world of desire and dreams. Made in the immediate aftermath of Nazi-occupied France, the narrative shows a devastated country, with the traditional bourgeois family divided, penniless and lacking a strong patriarch. One of the major cinematic triumphs of its time, it helped revitalise France's film industry and contributed to the nation's economic and cultural recovery. Print courtesy French Embassy and Institut Français.
Wednesday 2 December 2015
2pm – 3:32pm
Wednesday 2 December 2015
7:15pm – 8:47pm
Sunday 6 December 2015
2pm – 3:32pm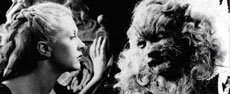 Andrei Rublev
Dir: Andrei Tarkovsky 1966 (USSR)
185 mins 35mm B&W and colour Rated M
Andrej Mikhalkov
Russian with English subtitles
Celebrated filmmaker Tarkovsky collaborated with fellow director Andrei Konchalovsky on the script of this hugely ambitious epic. Based on the life of artist and monk Andrei Rublev – considered to be the greatest medieval Russian painter of Orthodox icons and frescos – the film follows his spiritual journey through the despair and desecration of 15th-century Russia, then under the reign of Tartar invaders. Clinging to religious faith in the face of barbarism, Tarkovsky describes the journey of his central character thus: 'The pressures Rublev experiences are not exceptional. Every artist is always under pressure. No artist works in ideal conditions, and if they did, there would be no need for them. The artist exists because the world is not perfect. Nobody would need art if the world were the kingdom of beauty and harmony'. Print courtesy National Film and Sound Archive of Australia.
Note: this film starts earlier than our usual screenings.
Wednesday 9 December 2015
1pm – 4:05pm
Wednesday 9 December 2015
6:30pm – 9:35pm
Sunday 13 December 2015
1pm – 4:05pm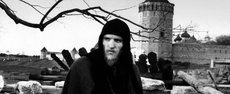 Macbeth
Dir: Roman Polanski 1971 (UK)
140 mins 35mm Colour Rated M
Jon Finch, Francesca Annis
This grim, violent re-telling of Shakespeare's tragedy, about a man driven to self-destruction by forces of chaos and his own ego, is vividly brought to life by director Polanski. It is a realistic, raw portrayal of medieval politics coloured by contemporary events: the murder of Polanski's wife Sharon Tate occurred just one year prior to the beginning of production. Polanski came from a background in painting, sculpture and graphics, which had an impact on his meticulous attention for composition. One of his cinematic trademarks is the use of wide-angle lenses. In the documentary Masters of light, John Alonzo ASC, who worked with the Polish director on Chinatown, said that, such was Polanski's skill with composition, he used only one prime lens throughout the entire filming.
Wednesday 6 January 2016
2pm – 4:20pm
Wednesday 6 January 2016
7:15pm – 9:35pm
Sunday 10 January 2016
2pm – 4:20pm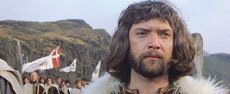 The seventh seal
Dir: Ingmar Bergman 1957 (Sweden)
96 mins 35mm B&W Rated PG
Max von Sydow, Bibi Andersson, Gunnar Björnstrand
Swedish with English subtitles
An artist of vast and unusual talent, Bergman is one of the most significant filmmakers in the history of Western cinema. The seventh seal is considered by many to be the Swedish director's masterpiece. A poetic allegory of a disillusioned medieval knight coming back from the Crusades, he meets Death, who challenges him to a chess match, the stakes being his life. Bergman brilliantly evokes the Middle Ages at a time when Sweden is being ravaged by the plague. An essentially religious artist, Bergman uses the setting and story to pose metaphysical questions of human existence and destiny. The seventh seal established both him and actor Von Sydow – who commandingly plays the knight – as major stars. The film was awarded a special jury prize at the 1957 Cannes Film Festival. Print courtesy Embassy of Sweden.
Wednesday 13 January 2016
2pm – 3:36pm
Wednesday 13 January 2016
7:15pm – 8:51pm
Sunday 17 January 2016
2pm – 3:36pm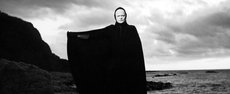 Aguirre: the wrath of God
Dir Werner Herzog 1972 (Germany)
94 mins 16mm Colour Rated PG
Klaus Kinski, Ruy Guerra
German with English subtitles
Herzog's meditative period adventure is about Spanish conquistadors searching for El Dorado in the wilds of 16th-century Peru. More a swooning, poetic expression of crazed fanaticism than an accurate historical story, the film maroons its characters, most notably the delusional, megalomaniacal Don Lope de Aguirre (played magnificently by Kinski), in a hostile tributary of the Amazon from which they never return. The film's power derives from its compositions of mountains and rivers forever threatening to engulf the explorers. It was shot in chronological order with the cast and crew precariously floating on rafts down the Huallaga and Nanay rivers through the Urubamba Valley.
Wednesday 20 January 2016
2pm – 3:34pm
Wednesday 20 January 2016
7:15pm – 8:49pm
Sunday 24 January 2016
2pm – 3:34pm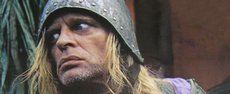 The accompanist
Dir: Claude Miller 1992 (France)
102 mins 35mm Colour Rated PG
Richard Bohringer, Elena Safonova, Romane Bohringer, Samuel Labarthe
French with English subtitles
In Paris during the Nazi occupation, shy and awkward Sophie (Romane Bohringer) is hired to play piano for Irene Brice (Safonova), a beautiful and elegant classical singer. Initially in awe of both Irene and her husband, Charles (Richard Bohringer), a wealthy but ethically questionable businessman, Sophie soon becomes unwillingly drawn into the couple's life when Irene uses her as the go-between for herself and Jacques (Labarthe), her handsome lover in the French Resistance. Director Miller's formative years were in French New Wave cinema, working as an assistant to François Truffaut, who later became his mentor. He was a humanist with a dark view of humanity, and his immense body of work, which covers historical dramas to police procedurals, was dominated by sophisticated psychological thrillers. 'What thrills me in the filmmaking process is to focus on the interplay of appearances, gestures, looks and behaviour and to use them to try to intimate the inner lives of people, their secret garden, even though we only see them from the outside'. Print courtesy National Film and Sound Archive of Australia.
Wednesday 27 January 2016
2pm – 3:42pm
Wednesday 27 January 2016
7:15pm – 8:57pm
Sunday 31 January 2016
2pm – 3:42pm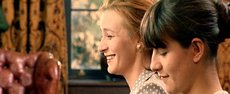 Grand illusion
Dir: Jean Renoir 1937 (France)
95 mins 35mm B&W Rated PG
Jean Gabin, Erich von Stroheim
French with English subtitles
In 1937, shortly before Hitler plunged Europe into World War II, director Renoir – son of the French impressionist painter Pierre-Auguste Renoir – created a monumental film which attempted to examine why men submit to warfare's 'grand illusions'. This archetypal escape drama, outlined with barbed social analysis, concerns three downed French pilots – an aristocrat, a mechanic and a Jewish banker – who are captured by the Germans during World War I. Transferred to a series of prison camps – each one a microcosm of European society – they finally end up at the impregnable fortress of Wintersborn, commanded by a sympathetic Prussian aristocrat (Von Stroheim). Echoing the director's own experiences as an officer and aviator, we witness the mundane, day-to-day life in prison camps as well as the crippling and destructive effects of rigid, military codes of behaviour. Grand illusion comments on the social legacy of the Great War in Europe, capturing the tumultuous climate of social and political change and the demise of aristocratic rule. The film was an immediate critical success, although soon banned by the invading German army, which attempted to destroy all prints. Print courtesy French Embassy and Institut Français.
Wednesday 3 February 2016
2pm – 3:35pm
Wednesday 3 February 2016
7:15pm – 8:50pm
Sunday 7 February 2016
2pm – 3:35pm