Epic America film series
A cinematic history
This selection of films presents a chronological overview of some of the most important events shaping American history: slavery; the annexation of the 'wild west'; the American Civil War; mass immigration; the Great Depression; the perplexities of the post-war era – all seen through the work of some of the most influential directors, writers and cinematographers. Human drama is brought to life on a grand scale, seen against the background of war, political upheaval, social injustice, economic and natural disaster, and the quest for power and wealth.
Screening in conjunction with the exhibition America: painting a nation – the most expansive survey of American painting ever assembled in Australia – this series presents epic stories of a great nation. The films are presented through high-quality 35mm prints borrowed from local and international archives.
Image: Still from Lincoln
Wednesdays 2pm & 7.15pm, Sundays 2pm
6 November - 15 December 2013
8 January - 9 February 2014
Special screenings:
Saturday 2pm, 11, 18 & 25 January, 1 February 2014
Monday 2pm, 27 January 2014
Free
Tickets are issued at the Domain Theatre one hour before commencement. Films start at the advertised time. Doors open 30 minutes before this. Latecomers not admitted.

Location: Domain Theatre
Related exhibition: America
Related program: America opening weekend
Amistad
Dir: Steven Spielberg 1997 (US)
154 mins 35mm Colour Rated M
Morgan Freeman, Anthony Hopkins
The injustice of slavery in 19th-century America proved pivotal to the outbreak of the Civil War. Spielberg's historical drama depicts the events surrounding the 1839 mutiny on the transport ship La Amistad by newly captured Africans destined for a life of slavery. Although a fictionalised portrayal, the film tells the essential truths of the Amistad uprising, exploring the legal and human quandary of the fate of the Africans, contested at every level of the American judiciary. Archival print courtesy Paramount Pictures
Wednesday 6 November 2013
2pm – 4:34pm
Wednesday 6 November 2013
7:15pm – 9:49pm
Sunday 10 November 2013
2pm – 4:34pm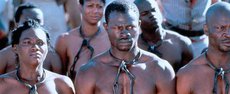 The General
Dir: Buster Keaton, Clyde Bruckman 1927 (US)
74 mins 35mm B&W Rated G
Buster Keaton, Marian Mack
One of the greatest stars of the silent era, Keaton was best known for his trademark knock-about comedy offset by a deadpan demeanor. The General is surely his finest work. Based on the actual experiences of Civil War soldier William Pittenger (as described in his book The Great Locomotive Chase), Keaton plays a railway engineer determined to recapture his stolen locomotive. Incredible battle scenes provide a backdrop for inspired acrobatics, ingenious stunt work and meticulous attention to detail. Keaton, an avid history buff, took great pains to replicate engravings from Pittenger's book and recreated the town of Marietta, Georgia, in Cottage Grove, Oregon. Using one of the few remaining narrow-gauge railway lines, the crew replicated railroad cars, stagecoaches, covered wagons, Civil War cannons and houses.
Wednesday 13 November 2013
2pm – 3:14pm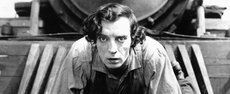 Meek's cutoff
Dir: Kelly Reichardt 2010 (US)
104 mins 35mm Colour Rated PG
Michelle Williams, Bruce Greenwood
In 1845, in the earliest days of the Oregon Trail, a wagon train of three families attempt to cross the Cascade Mountains with tough-talking guide Stephen Meek. Taking a short-cut, the group become lost in the dry rock and sage of the high plain desert. A mesmerising visual experience based on the diaries of real women on the Oregon Trail, the film dwells on the endlessly repeated routines of a woman's life on the move. With a determinedly ambiguous ending, polarising critics and audiences at the time of its release, Meek's cutoff is a cinematic journey often as arduous and spare as the lives of the brave, hopeful, hardly-educated pioneers it depicts.
Wednesday 13 November 2013
7:15pm – 8:59pm
Sunday 17 November 2013
2pm – 3:44pm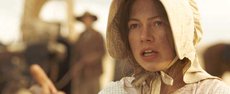 Glory
Dir: Edward Zwick 1989 (US)
122 mins 35mm Colour Rated M
Mathew Broderick, Denzel Washington
Set in 1865, during the American Civil War, based on the personal letters of Colonel Robert Gould Shaw, Glory focuses on the 54th Massachusetts Volunteer Infantry, the first formal unit of the US Army to be made up entirely of African American men. Told from the point of view of the commanding officer, the film brings to light the story of black soldiers who fought on the side of the Union. An anti-war movie blessed with unforgettable scenes, brilliant cinematography and fine performances.
Wednesday 20 November 2013
2pm – 4:02pm
Wednesday 20 November 2013
7:15pm – 9:02pm
Sunday 24 November 2013
2pm – 4:02pm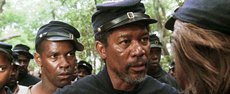 Lincoln
Dir: Steven Spielberg 2012 (US)
150 mins 35mm Colour Rated M
Daniel Day-Lewis, Sally Field
Covering the final four months of Abraham Lincoln's life, Spielberg's restrained, unconventional biopic focuses on the private, more fragile side of the president during his efforts – in January 1865 – to have the Thirteenth Amendment to the US Constitution passed by the US House of Representatives. Based in part on Doris Kearns Goodwin's biography Team of rivals: the political genius of Abraham Lincoln, the film begins a year before the end of the Civil War and centres on the incendiary issue of the abolition of slavery. Day-Lewis's remarkable performance captures the personal and political life of the 16th president, humanising a man who went on to become an American icon.
Wednesday 27 November 2013
2pm – 4:30pm
Wednesday 27 November 2013
7:15pm – 9:30pm
Sunday 1 December 2013
2pm – 4:30pm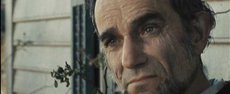 The searchers
Dir: John Ford 1956 (US)
119 mins 35mm Colour Rated G
John Wayne, Natalie Wood
Set in 1868 during the Texas–Indian Wars, an embittered, ex-confederate soldier and Civil War veteran, Ethan Edwards, returns to his brother's home in west Texas. When the ranch is suddenly attacked, Edwards embarks on a five-year obsessive search, looking for his niece who was abducted by the raiding Comanche Indians. Ford is without a doubt the most celebrated director of Westerns with The searchers considered by many to be his masterpiece. Reaching the peak of his long and successful screen collaboration with actor John Wayne, Ford's film influenced a whole generation of filmmakers including Martin Scorsese, Steven Spielberg and George Lucas.
Wednesday 4 December 2013
2pm – 3:59pm
Wednesday 4 December 2013
7:15pm – 9:14pm
Sunday 8 December 2013
2pm – 3:59pm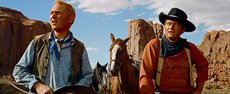 The assassination of Jesse James by the coward Robert Ford
Dir: Andrew Dominik 2007 (US)
160 mins 35mm Colour Rated MA 15+
Brad Pitt, Casey Affleck
Dominik's film traces the events that would eventually bring about the death of legendary Wild West outlaw Jesse James – the man rumored be the 'fastest gun in the West'. An eager recruit into James' notorious gang, Robert Ford eventually grows jealous of the famed outlaw and seizes an opportunity to kill him. Ironically, his murderous action elevates James to near mythical status in American history. A study in the perils of hero worship, the film is an elegant, perceptive examination of James: charismatic and charming, but given to depression and sudden bouts of murderous hatred. Eschewing conventional Western genre principles, it is a contemplative mood piece and character study, with panoramas of sky and landscape, expressionistically photographed by celebrated cinematographer Roger Deakins.
Wednesday 11 December 2013
2pm – 4:40pm
Wednesday 11 December 2013
7:15pm – 9:40pm
Sunday 15 December 2013
2pm – 4:40pm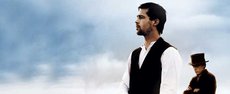 Unforgiven
Dir: Clint Eastwood 1992 (US)
131 mins 35mm Colour Rated M
Clint Eastwood, Gene Hackman
Set in the1880s, William Munny is a reformed outlaw and recent widower now struggling to raise his two young children. He gets drawn back to his old ways when he takes one last job: assisting a group of prostitutes in the troubled town of Big Whiskey, Wyoming. Eastwood's dark Western explores the true nature of violence and the myth of the Old West. Its burdened hero is flawed, its villains complex, violence and killing have tangible consequences. Cinematographer Jack N Green perfects the visual mood, bringing a rich palette of muted colours to the desolate, wintry towns and an overwhelming atmosphere of dread and regret. Archival print courtesy National Film and Sound Archive of Australia
Wednesday 8 January 2014
2pm – 4:11pm
Wednesday 8 January 2014
7:15pm – 9:26pm
Sunday 12 January 2014
2pm – 4:11pm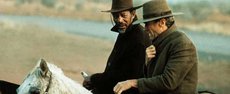 The age of innocence
Dir: Martin Scorsese 1993 (US)
139 mins 35mm Colour Rated G
Daniel Day-Lewis, Michelle Pfeiffer, Winona Ryder
In 1870s New York, an upper-class couple's impending marriage is threatened by the presence of an enigmatic woman plagued by scandal. Depicting the romantic quandary of a man caught between his emotions and the scathing social etiquette, Scorsese's lush period piece, based on Edith Wharton's 1920 novel, questions the assumptions and morals of New York society. Excellent performances by Daniel Day-Lewis, Michelle Pfeiffer and Winona Ryder pit expectation against desire in a classic love story in which an affluent lawyer is engaged to a respectable young woman, but longs for her scandalous, free-spirited cousin.
Saturday 11 January 2014
2pm – 4:19pm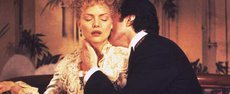 There will be blood
Dir: Paul Thomas Anderson 2007 (US)
158 mins 35mm Colour Rated M
Daniel Day-Lewis, Paul Dano
Loosely based on Upton Sinclair's 1927 novel Oil!, a callous gold miner-turned-oilman, Daniel Plainview (Day-Lewis), embarks on a ruthless quest for wealth during Southern California's oil boom of the late 19th century. Anderson's sprawling, incendiary epic is a portrait of the two competing personalities. Plainview is a man with no allies, whose only ambition is wealth, and Eli Sunday (Dano), an evangelical preacher whose goal is to extract money to build his church. Both men strive for total domination. 'A mesmerizing meditation on the American spirit in all its maddening ambiguities: mean and noble, angry and secretive, hypocritical and more than a little insane in its aspirations' – Richard Schickel, Time. Archival print courtesy National Film and Sound Archive of Australia
Wednesday 15 January 2014
2pm – 4:38pm
Wednesday 15 January 2014
7:15pm – 9:53pm
Sunday 19 January 2014
2pm – 4:38pm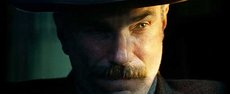 Hester Street
Dir: Joan Micklin Silver 1975 (US)
92 mins 35mm B&W Rated PG
Steven Keats, Carol Kane
English and Yiddish with English subtitles
Set in 1896, Micklin Silver's film examines the life of Jewish immigrants who land in New York City from Europe. They settle in the Lower East Side of Manhattan, one of the most crowded and liveliest areas of the city. Noteworthy for its detailed reconstruction of Jewish life in the US at the turn of the century, Hester Street traces the poignant story of Jake (Keats) and Gitl (Kane), Russian immigrants with very different ideas about Americanisation. Based on a story by newspaper editor Abraham Cahan, this independent production is included in the National Film Registry by the Library of Congress, citing its 'accuracy of detail and sensitivity to the challenges immigrants faced during their acculturation process'.
Saturday 18 January 2014
2pm – 3:32pm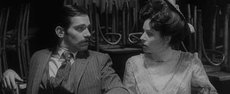 The grapes of wrath
Dir: John Ford 1940 (US)
129 mins 35mm B&W Rated PG
Henry Fonda, Jane Darwell
Based on John Steinbeck's Pulitzer Prize-winning novel, Ford's epic drama follows the Joads, an Oklahoma family who lose their farm during the Great Depression. Fleeing the Dust Bowl and poverty of their home state, they become migrant workers and end up in California, only to be confronted by prejudice and violence. A controversial film by 1940s Hollywood standards, it nonetheless won Academy Awards for Best Supporting Actress (Darwell) and Best Director; it was nominated for Best Picture, Actor (Fonda), Film Editing, Sound Recording, and Screenplay. 'Ford's film, shot by Gregg Toland with magnificent, lyrical simplicity, captures the stark plainness of the migrants, stripped to a few possessions, left with innumerable relations and little hope.' – Matthew Hoffman, Time Out. Archival print courtesy National Film and Sound Archive of Australia
Wednesday 22 January 2014
2pm – 4:09pm
Wednesday 22 January 2014
7:15pm – 9:09pm
Sunday 26 January 2014
2pm – 4:09pm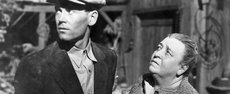 Citizen Kane
Dir: Orsen Welles 1941 (US)
119 mins 35mm B&W Rated PG
Joseph Cotton, Everett Sloane
Welles' melancholy masterpiece investigates the rise and fall of Charles Foster Kane, a character based in part upon the American newspaper magnate William Randolph Hearst. As portrayed by Welles, Kane's career in the publishing world is born of idealistic social service, but gradually evolves into a ruthless pursuit of power. He progresses from buccaneering adventurer running a newspaper, to media tycoon, to bankroller and manager of his wife's opera-singing career and finally to the petrified gloom of the marble halls of his fantastical mansion. Upon its release, the offended Hearst prohibited mention of the film in any of his extensive network of newspapers, which ensured box-office failure.
Saturday 25 January 2014
2pm – 3:59pm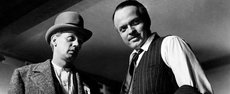 Bonnie and Clyde
Dir: Arthur Penn 1967 (US)
111 mins 35mm colour Rated M
Warren Beatty, Faye Dunaway
In 1967 Bonnie and Clyde ushered in one of the most innovative and controversial eras in Hollywood filmmaking. Penn's daringly believable account of the famed depression-era criminal duo (played with unrelenting force by Beatty and Dunaway) had an immense impact. Under Penn's energetic direction, this was one of the first gangster films to depict graphic violence, turning the genre inside out by combining comedy, bloodshed, pathos and social commentary. 'With its weird landscape of dusty, derelict towns and verdant highways, stunningly shot by Burnett Guffrey in muted tones of green and gold, it has the true quality of folk legend' – Tom Milne.
Monday 27 January 2014
2pm – 3:51pm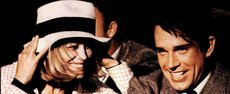 To kill a mockingbird
Dir: Robert Mulligan 1962 (US)
129 mins 35mm B&W Rated PG
Gregory Peck, Mary Badham
Observed through the eyes of 'Scout', a feisty six-year-old tomboy, Atticus Finch (Peck) is an idealistic lawyer in a racially divided Alabama town during the Great Depression. He agrees to defend a young black man who is accused of raping a white woman. An odyssey through the fires of prejudice and injustice of 1930s Southern America, the film also records a significant moment of the early 1960s. In 1962, the year the film was released, the civil rights movement had dealt a series of legal and moral challengers to widespread racism. In more recent times, to mark the movie's 50th anniversary, President Obama introduced a screening at the White House Family Theatre with children from Washington DC area schools attending. Archival print courtesy Universal Pictures
Wednesday 29 January 2014
2pm – 4:09pm
Wednesday 29 January 2014
7:15pm – 9:24pm
Sunday 2 February 2014
2pm – 4:09pm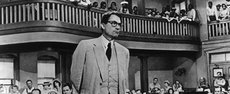 They shoot horses, don't they?
Dir: Sydney Pollack 1969 (US)
120 mins 35mm Colour Rated M15+
Jane Fonda, Michael Sarrazin
Based on the 1935 novel by Horace McCoy, They shoot horses, don't they? is a masterful re-creation of the Depression era in the US. Pollack focuses on a disparate group of characters competing to win a dance marathon – a craze of the 1930s. Typically these grueling spectacles would last for weeks at a time, with shattered participants defying sleep and illness. Those who didn't collapse won cash prizes. In Pollack's contained universe, the dance becomes a metaphor for life, the competitors' desperate situation a microcosm of a wider-reaching American malaise. Archival print courtesy Walt Disney Studios
Saturday 1 February 2014
2pm – 4pm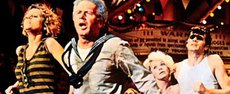 Pollock
Dir: Ed Harris 2000 (US)
124 mins 35mm Colour Rated M15+
Ed Harris, Marcia Gay Harden
Harris directed and starred in this portrait of abstract expressionist artist Jackson Pollock. The film opens in New York in 1941 where Pollock is an obscure painter, tormented by inner demons. He meets fellow artist Lee Krasner (Harden) who emboldens the tortured Pollock and brings his work to the attention of renowned benefactor Peggy Guggenheim. But success did not bring peace of mind, with the artist still subject to volatile mood swings and alcohol abuse. The cast also includes Val Kilmer as painter Willem de Kooning.
Wednesday 5 February 2014
2pm – 4:04pm
Wednesday 5 February 2014
7:15pm – 9:19pm
Sunday 9 February 2014
2pm – 4:04pm