Classical Sundays at the Studio 2019
Music recitals at the Brett Whiteley Studio, Surry Hills
A limited season of performances that will inspire and delight in the intimate atmosphere of the Brett Whiteley Studio.
Image: Brett Whiteley Shankar 1966, gift of Mrs Graham Ducker 1971 © Wendy Whiteley
Third Sunday of the month, 2pm
March-November 2019
Free
No bookings required
Duration 1 hour
Location: Brett Whiteley Studio, Surry Hills
Presenting partner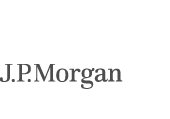 March: Sydney Cello Quartet
Cellists: Caroline Otto, Eleanor Betts, Ezmi Pepper and Annika Stagg
Enjoy an afternoon of gorgeous music with good friends as the Sydney Cello Quartet presents a varied program of sumptuous works for four cellos, including works by Sibelius, Mendelssohn, Bartok, de Falla and more.
Sunday 17 March 2019
2pm – 3pm
April: All Things Horn
Natasha Roumanoff, Gergely Malyusz and Lisa Malyusz
Robert Schumann once said, "The sound of the horn is the soul of the orchestra". Discover this noblest of orchestral instruments in a fun program of duets, trios and more. From classical horn repertoire to contemporary favourites arranges for horns.
Sunday 21 April 2019
2pm – 3pm
May CANCELLED
Due to the Studio closure for exhibition change-over and scheduled building maintenance there will not be a recital in May 2019.
Sunday 19 May 2019

2pm – 3pm


CANCELLED
June: Solo recorder
Alicia Crossley
Alicia Crossley is one of Australia's leading recorder players. She performs a wide variety of repertoire with a particular interest in bass recorder repertoire. Alicia regularly performs throughout Australia and has toured in the USA and New Zealand. Alicia is a passionate supporter of contemporary Australian recorder repertoire and has collaborated with several Australian composers. In this performance Alicia will be performing repertoire spanning 500 years from traditional European folk songs to contemporary electro-acoustic Australian compositions.
Sunday 16 June 2019
2pm – 3pm
July: Classical Guitar Duo
Andrew Blanch and Ariel Nurhadi
Andrew Blanch and Ariel Nurhadi have been playing as a guitar duo since 2014. They have been described as "two stunning young guitarists…virtuosic" (Sydney Arts Guide) and have been praised for their "dazzling guitar playing" (ArtsHub). Their performances have taken them around Australia and New Zealand and they also collaborate with Australia's celebrated baritone Josè Carbò in a group named The Josè Carbò Trio. Andrew and Ariel and looking forward to releasing their debut duo CD in early 2020.
Sunday 21 July 2019
2pm – 3pm
August: Impermanence
Josh Holt (double bass) and Elliott Hughes (augmented trumpet)
Melbourne-based improv trio Impermanence traverse form and genre. The ancient and the modern, tradition and invention coalesce through the group's unique instrumentation: mixed Indonesian gamelan + piano, double bass, trumpet + live electronics. Neo-classical and jazz references with ritualistic rhythms and a new music edge flow freely in their seemingly through-composed long-form free improvisations. Ethereal lyricism layered with pulsating Balinese timbres, orchestral textures and extended harmonies resonate in an expansive timelessness. This unprecedented synthesis is seamlessly unified by the trio's individual backgrounds as composers.
Sunday 18 August 2019
2pm – 3pm
September: Celtic Harp
Verna Lee (Baroque triple harp)
Verna is one of the few players in Australia that performs on this unique harp. It first originated in Italy and was designed with 3 rows of strings to allow the player access to more chromatic notes unlike the lever and pedal systems that are found on modern harps. Verna will perform a program of traditional Celtic and Baroque era works on this rare and old instrument.
Sunday 15 September 2019
2pm – 3pm
October: Upcoming Composers Showcase featuring wind quintet
Emma Hunt (clarinet), Shaun Barlow (flute), Natasha Roumanoff (horn), Stephanie Cooper (oboe) and Zola Baldwin (bassoon)
It has become a much-loved tradition of the Classical Sundays series to incorporate at least one performance per year that presents all new works by young Australian composers, commissioned especially for this performance. In the past this performance has explored the sound world of clarinet, violin, cello and flute, however this year the composers are turning their hands to work with the cherished wind quintet. Featured composers for 2019 include Wesley Stormer, Vasile Tiano, Tom Ross, Nadine Saad and Sophie Van Dijk.
Sunday 20 October 2019
2pm – 3pm
November: Retratos do Sul
Brazilian classical guitarist Murilo Tanouye returns to Brett Whiteley Studio's Classical Sundays series with a fresh new program based on South American music and its most prominent composers. 'Retratos do Sul' will offer intimate musical portraits of composers such as Paraguay's Agustin Barrios Mangoré, Venezuela's Antonio Lauro and Brazil's Heitor Villa-Lobos as well as music that inspired these South American masters of the modern guitar to dedicate their lives to writing innovative pieces for their favourite instrument in the early 20th century.
Sunday 17 November 2019
2pm – 3pm