Classical Sundays at the Studio 2019
Music recitals at the Brett Whiteley Studio, Surry Hills
A limited season of performances that will inspire and delight in the intimate atmosphere of the Brett Whiteley Studio.
Image: Brett Whiteley Shankar 1966, gift of Mrs Graham Ducker 1971 © Wendy Whiteley
Third Sunday of the month, 2pm
March-November 2019
Free
No bookings required
Duration 1 hour
Location: Brett Whiteley Studio, Surry Hills
Presenting partner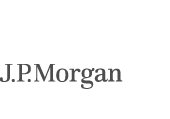 March: Sydney Cello Quartet
Cellists: Caroline Otto, Eleanor Betts, Ezmi Pepper and Annika Stagg
Enjoy an afternoon of gorgeous music with good friends as the Sydney Cello Quartet presents a varied program of sumptuous works for four cellos, including works by Sibelius, Mendelssohn, Bartok, de Falla and more.
Sunday 17 March 2019
2pm – 3pm
April: All Things Horn
Natasha Roumanoff, Gergely Malyusz and Lisa Malyusz
Robert Schumann once said, "The sound of the horn is the soul of the orchestra". Discover this noblest of orchestral instruments in a fun program of duets, trios and more. From classical horn repertoire to contemporary favourites arranges for horns.
Sunday 21 April 2019
2pm – 3pm
May CANCELLED
Due to the Studio closure for exhibition change-over and scheduled building maintenance there will not be a recital in May 2019.
Sunday 19 May 2019

2pm – 3pm


CANCELLED
June: Duo Blockstix
Alicia Crossley (recorder), Joshua Hill (percussion).
Duo Blockstix are a unique and vibrant Australian ensemble featuring recorder player Alicia Crossley and percussionist Joshua Hill. With a shared love for contemporary music, they formed Duo Blockstix in 2014 and have since performed in concerts and festivals around Australia. The duo perform repertoire spanning 800 years, presenting innovative new works and textural soundscapes alongside traditional masterpieces.
Sunday 16 June 2019
2pm – 3pm
Details to come
Sunday 21 July 2019
2pm – 3pm
Sunday 18 August 2019
2pm – 3pm
Sunday 15 September 2019
2pm – 3pm
Sunday 20 October 2019
2pm – 3pm
Sunday 17 November 2019
2pm – 3pm