Classical Sundays at the Studio 2017
Music recitals at the Brett Whiteley Studio, Surry Hills
A limited season of performances that will inspire and delight in the intimate atmosphere of the Brett Whiteley Studio.
Image: Brett Whiteley Shankar 1966, gift of Mrs Graham Ducker 1971 © Wendy Whiteley
Third Sunday of the month, 2pm
March - November 2017
Free
No bookings required
Duration 1 hour
Location: Brett Whiteley Studio, Surry Hills
Presenting partner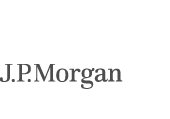 March recital
This first concert of the year presents the unique ensemble of flute (Emma Lefroy), bassoon (Zola Baldwin) and marimba (Kaylie Dunstan). Join us for an interesting and diverse program, including the stunning Oblivion by Piazzolla as well as Mosaics by Eric Ewarzen being played in its entirety. With its intricately interwoven parts, this work presents a barcarolle, fugue, pavane and a tarantella as an exciting finale.
Sunday 19 March 2017
2pm – 3pm
April recital
Šarkova & Salomé is Emily-Rose Šarkova and Owen Salomé, two of Australia's leading tango musicians, who have come together to perform Argentine tango as a duo for the first time. Here performing on bandoneón, the accordion-like national instrument of Argentina, and a touch of piano and vocals, the duo interpret a collection of classic tangos, original compositions and folkloric music from the Rio de la Plata region.
Sunday 16 April 2017
2pm – 3pm
May recital
Strelitzia is a Sydney-based ensemble founded in 2008 that soon found acclaim after winning the Musica Viva Chamber Music Award in 2009. Since then they have performed in numerous festivals, recorded their own album and sold out their debut Opera House concert. For this performance Strelitzia String Quartet (featuring Eleanor Butts on cello and Lucy Warren on violin) will present an innovative program featuring iconic masterpieces of the string quartet repertoire.
Sunday 21 May 2017
2pm – 3pm
June recital
The 'wind quintet' was established in the early 1800s and has since remained a significant chamber music ensemble. Many important and well-known composers have written for this arrangement as its varied tone, colour and versatility are highly valued. This recital will present a variety of works written across the 20th century, covering many of the prominent genres of the period, and will also premiere a new piece by a Sydney-based composer. The quintet will feature Emma Lefroy (flute), Zola Baldwin (bassoon), Stephanie Cooper (oboe), Emma Hunt (clarinet) and Evie McEwan (horn).
Sunday 18 June 2017
2pm – 3pm
July recital
West meets East in this showcase of traditional Japanese instruments. After both completing their residencies awarded by New York's Columbia University to study ancient Japanese music in Tokyo with world-renowned gagaku (ancient court music of Japan) masters, Rosamund Plummer (Sydney Symphony Orchestra) and Henry Liang (Royal Australian Navy Band) will present an interactive demonstration and concert on their respective instruments – the ryuteki and the sho.
Sunday 16 July 2017
2pm – 3pm
August recital
Formed in 2011, Trois consists of Jane Bishop (flute), Emma Hunt (clarinet) and Amy Putt (piano), all highly accomplished performers who have completed undergraduate and/or postgraduate performance degrees at the Sydney Conservatorium of Music. Individually and collectively the trio perform regularly in chamber music recitals and orchestral performances and explore exciting new repertoire. This event will be their only performance this year as Amy has moved overseas.
Sunday 20 August 2017
2pm – 3pm
September recital
Duo Histoire are one of Sydney's finest emerging classical ensembles, featuring a unique combination of classical guitar and saxophone, and award-winning musicians Murilo Tanouye and Nick Russoniello. With a broad repertoire ranging from Argentinian tango to Spanish romantic music, they have rapidly attracted the attention of audiences nationally, appearing in music festivals and giving concerts across the country, and were recently recorded for ABC Classic FM and performed at the Sydney Opera House in the prestigious Utzon Room Series.
Duo Histoire are performing instead of Nexus, as advertised previously. We apologise for any inconvenience.
Sunday 17 September 2017
2pm – 3pm
October recital
This concert explores the lovely combination of flute, cello and harp. The trio of Emma Lefroy (flute), Steven Meyer (sello) and Verna Lee (harp) presents a delightful program, including Three Botticelli pictures by Respighi, American folk songs by Dewey Owens and Trio for flute, cello and harp by Francaix.
Sunday 15 October 2017
2pm – 3pm
November recital
Focusing on contemporary Australian compositions by Sydney-based composers, this recital builds on the hugely successful 2016 event. There will be multiple premieres from an exciting group of local up-and-coming composers, including Will Hansen, Tom Alfred, Sophie Van Dijk, Jane Marie Talese, Elizabeth Jigalin and Lewis Mosely. The performers include Emma Hunt (clarinet), Emma Lefroy (flute), Eva Li (violin) and Annie McGee (cello).
Sunday 19 November 2017
2pm – 3pm