Classical Sundays at the Studio 2016
Music recitals at the Brett Whiteley Studio, Surry Hills
A limited season of performances that will inspire and delight in the intimate atmosphere of the Brett Whiteley Studio.
Image: Brett Whiteley Shankar 1966, gift of Mrs Graham Ducker 1971 © Wendy Whiteley
Third Sunday of the month, 2pm
April-October 2016
Free
Duration 1 hour
Location: Brett Whiteley Studio, Surry Hills
Presenting partner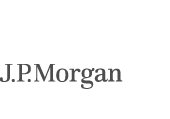 April recital
The opening concert of 2016 explores the versatile timbre of the flute, from the haunting, evocative sounds to its articulate and playful nature. Performers Emma Lefroy and Svetlana Yaroslavskaya delve into the intriguing repertoire for flute duo, embarking on a musical journey around the world with works by renowned Australian composer Ross Edwards, the quirky Polish-American Muczynski and the famous Argentine Piazzolla, and go back in time with Telemann.
Sunday 17 April 2016
2pm – 3pm
May recital
In this program, violinists Kelly Tang and Rebecca Gill explore some of the great violin duets, from Paris in the 18th century to current Australian 'techno' culture. Jean-Marie Leclair's sonatas for two violins and Sergei Prokofiev's double violin sonata give an insight into the experimental and explorative nature of the violin. Bringing the program home will be two short works by Australian composers Matthew Hindon and Stuart Greenbaum.
Sunday 15 May 2016
2pm – 3pm
June recital
Enjoy the sounds of the flute (played by Emma Lefroy) and harp (played by Verna Lee) from different regions around the world. Marin Marais' Les Folies d'Espagne explores the sounds of the west, while pieces by Australian composer Anne Boyd and French composer Eugene Bozza, based on traditional Japanese music, explore sounds of the east. Lowell Liebermann's haunting and evocative Sonata for flute and harp along with works by Mozart and Piazzolla add to the variety.
Sunday 19 June 2016
2pm – 3pm
July recital
Emma Lefroy on flute, Zola Smith on bassoon and Kaylie Dunstan on marimba will perform one major work – Eric Ewarzen's delightful Mosaics – followed by new pieces written by local Sydney composers Victoria Pham, Aidan Charles Rosa and Nadine Saad.
Sunday 17 July 2016
2pm – 3pm
August recital
Today's recital features Lidia Barra on violin, Emma Hunt on clarinet and Annie McGee on cello, playing compositions from a variety of periods, including works by Marcardante and Vanhal, as well as some more modern repertoire and arrangements. This combination of instruments is not overly common, yet creates a beautiful rich blend of sound that suits the Studio's eclectic charm.
Sunday 21 August 2016
2pm – 3pm
September recital
Featuring Emma Hunt on clarinet, Emma Lefroy on flute and Heather Shannon on violin, this recital focuses on contemporary Australian compositions, with all work arranged specifically for this performance by Sydney-based composers, including Heather Shannon, Adrian Whitehall, Wesley Stormer, Justin Skinner, Kezia Yapp and Alex Chilvers.
Sunday 18 September 2016
2pm – 3pm
October recital
The 'wind quintet' was established in the early 1800s and has since remained a significant chamber music ensemble, with many important and well-known composers writing for it due to its varied tone, colour and versatility. This recital – featuring Emma Lefroy (flute), Zara Smith (bassoon), Stephanie Cooper (oboe), Emma Hunt (clarinet) and Natasha Roumanoff (horn) – presents a variety of works written across the 20th century by the likes of Shostakovich, Debussy and Malcolm Arnold, covering many of the period's prominent genres.
Sunday 16 October 2016
2pm – 3pm