Celebrity talks: Sydney moderns
Iconic Sydney figures, themes and trends
Kirstie Clements
Kirstie Clements began working at Vogue magazine in 1985, rising to editor-in-chief of Vogue Australia in 1999, a position which she held until 2012. During this time she co-authored In Vogue: 50 years of Australian style with Lee Tulloch. Kirstie was also a columnist with The Sunday Telegraph from 2010 to 2012 and was a judge on Australia's next top model TV show. The story of her career in the luxury magazine business was recently told in her memoir The Vogue factor, published in March 2013.
Wednesday 17 July 2013
6:30pm – 7pm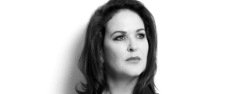 Drusilla Modjeska
Drusilla Modjeska is one of Australia's most acclaimed writers. Her books include Exiles at home, Poppy, The orchard, Timepieces and Secrets. She is also the author of the bestselling novel Stravinsky's lunch, which features the life of artist Grace Cossington Smith, whose work is exhibited in Sydney moderns. Drusilla's most recent work is The mountain, a novel based on her experiences of Papua New Guinea over 30 years. Drusilla grew up in England before travelling to Papua New Guinea in 1968 with her anthropologist husband. She moved to Australia in 1971 and in 2004 began revisiting Papua New Guinea. She lives in Sydney.
Wednesday 24 July 2013
6:30pm – 7pm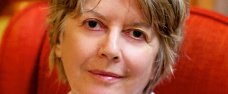 Penelope Seidler
Penelope Seidler AM is an architect and director of Harry Seidler & Associates. In conjunction with her late husband Harry Seidler, Penelope has won several awards for architecture including the Wilkinson Award for their own house in Killara, which is now listed on the NSW Heritage Register. In 2001 Penelope was awarded a Centenary Medal for service to Australian society in business leadership and in 2008 she was appointed a Member of the Order of Australia for service to the preservation of cultural heritage. As well as being an architect, Penelope is a qualified accountant.
Wednesday 31 July 2013
6:30pm – 7pm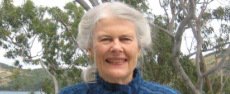 Peter Sheridan & Jan Hatch in conversation with Claudia Chan Shaw
Dr Peter Sheridan AM and Jan Hatch are avid collectors with a particular passion for art deco. Though they collect many things, they have a special fondness for radios, furniture and decorative items of this period. Peter's collection of over 250 radios from the 1930s and 40s is arguably the most comprehensive in the world. He published Radio days: Australian bakelite radios and his new book, DecoRadio, is due to be published in 2014. Jan's passion is furniture and decorative items from the 1930s, 40s and 50s. Her carefully curated collection includes furniture from France, England, Scandinavia and Australia. They will be joined by Claudia Chan Shaw, fashion designer, presenter on ABC TV's Collectors and author of Collectomania.
Wednesday 7 August 2013
6:30pm – 7pm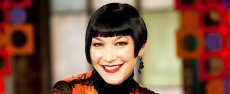 Richard Glover
Writer and broadcaster Richard Glover is the author of 13 books, including the bestsellers In bed with Jocasta, The dag's dictionary and Desperate husbands. He has written a weekly column for The Sydney Morning Herald for over 20 years and presents the Drive show on ABC radio in Sydney. Drawing inspiration from his newly released book, George Clooney's haircut and other cries for help, his talk is titled The Sydney experiment.
Wednesday 14 August 2013
6:30pm – 7pm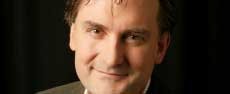 Dr Anne Summers
Dr Anne Summers AO is a bestselling author, journalist and thought-leader with a long career in the media, politics, business and the non-government sector in Australia, Europe and the United States. She is author of several books, including the classic Damned whores and god's police, her autobiography Ducks on the pond, The end of equality, On luck and The lost mother. Her new book The misogyny factor was published in early 2013. Anne writes on politics and social issues regularly for a number of Australian newspapers and she is the editor and publisher of a new digital magazine Anne Summers Reports.
This talk will be Auslan interpreted
Wednesday 21 August 2013
6:30pm – 7pm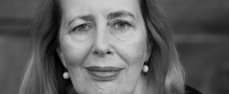 Paul Cave
Paul Cave AM was involved in organising a climb over the arch of Sydney Harbour Bridge in 1989 as part of an international business convention. It was such a success that the dream of making climbing the Sydney Harbour Bridge a possibility for all was born. Paul has been the Chairman and Founder of BridgeClimb since its launch in October 1998. In 2001, Paul received the Ernst & Young award for National Entrepreneur of the Year and in 2002 was acknowledged with the National Australian Export Heroes Award. In 2008 BridgeClimb was awarded the highest national tourism accolade, winning the Australian Tourism Award for Major Tourist Attractions and in 2010, Paul was named a Member of the Order of Australia for his service to the community as a supporter of a range of health, sporting and charitable organisations.
Wednesday 28 August 2013
6:30pm – 7pm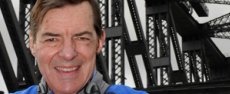 Marty Murphy
Marty Murphy is a filmmaker, writer, comedian and director of the horror film Lost things. He has a cult following for his live one-man shows Happy and Clean, Mr Stripey Suit and Speedy Mustard. Marty recently had his first short story published and is now writing a novel, Star treatment, a satire of the film and television industry. He is a lecturer in the foundation diploma at the Australian Film Television and Radio School. His talk is titled Fraudulent recollections.
Marty Murphy had the same art teacher, Sister Kevin Braithwaite, for most of his schooling at St Hilaire's reformatory in west Willoughby. As well as introducing him to the works of the modernists featured in this exhibition, Sister Kevin saved Marty's life one night when the southern dormitory caught fire under suspicious circumstances.
Note: David Williamson will not be speaking on Wednesday 4 September as previously listed.
Wednesday 4 September 2013
6:30pm – 7pm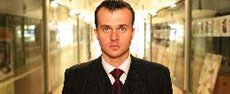 Grace Karskens
Grace Karskens is a historian, writer and teacher. She is a leading authority on early colonial Australia and also works in environmental and urban history, historical archaeology, and heritage and museums. Grace is interested in bringing good history to wide audiences and especially in fostering historical consciousness of place. She teaches at the University of NSW, has worked extensively in public history and is a trustee of Sydney Living Museums and of the online Dictionary of Sydney project. Her books include Inside the Rocks: the archaeology of a neighbourhood and the multi-award winning The Rocks: life in early Sydney. Her latest book The colony: a history of early Sydney won the 2010 Prime Minister's Literary Award for nonfiction and the US Urban History Association's 2010 award for best book.
Wednesday 11 September 2013
6:30pm – 7pm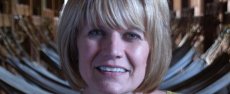 James Morrison
James Morrison is one of Australia's most recognised and loved jazz musicians. Besides playing the trumpet – for which he is renowned – he also plays trombone, euphonium, flugel horn, tuba, saxophones, double bass and piano. At only age 16, James debuted in the USA at the Monterey Jazz Festival. He has since gone on to play at major music festivals worldwide, and his celebrity audiences have included Queen Elizabeth II and US Presidents George Bush and Bill Clinton. As well as performing, James also teaches, writes film scores, composes and is patron of several youth orchestras. In 1997, he was awarded a medal of the Order of Australia for his service to the arts in Australia. James joins us to talk about his amazing career and how jazz came to prominence within the Sydney moderns context.
Wednesday 18 September 2013
6:30pm – 7pm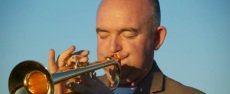 Sarah Blasko in conversation with Fenella Kernebone
One of the central themes in the Sydney moderns exhibition is the relationship between art and music, particularly evident in Roy de Maistre works that explore his system of colour-music. Sarah Blasko joins arts journalist Fenella Kernebone to discuss how she presents her music visually, often using visual arts to extend her story-telling.
Sarah is one of Australia's most admired singer/songwriters. She has won two ARIA awards for Best Female and Best Pop Album and also triple j's J Award for Australian Album of the Year. She has been nominated for a further 14 ARIA awards and her previous albums The overture & the underscore, What the sea wants, the sea will have and As day follows night have all exceeded platinum sales. Sarah has just returned from Paris to tour around Australia for her recently released fourth studio album, I awake. This new album features the song 'All of me' on which Sarah collaborated with visual artist Wilk to create a performance-based video.
Wednesday 25 September 2013
6:30pm – 7pm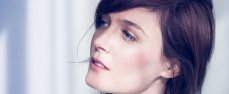 Jack Mundey
Jack Mundey is a conservationist and former trade unionist best known for his role as secretary of the NSW Branch of the Builders Labourers Federation (1968-1975) where he led the 'green bans' movement. This extraordinary conservation campaign redefined the development of Australia's major cities. A crusading unionist, Jack also fought for safety reforms on building sites and helped usher in a new era of union activism for wider social issues from feminism to land rights. His environmental crusading to save Sydney's historic Rocks area from high-rise development has been recognised with Jack Mundey Place named in his honour in 2007.
Wednesday 2 October 2013
6:30pm – 7pm