Celebrity talks: Archibald artists tell all
In conversation with Richard Glover
Join Richard Glover as he talks to Archibald Prize 2017 finalists and takes a behind-the-scenes look at a new four-part documentary by Foxtel that follows artists on their Archibald journey from blank canvas to the prize.
Wednesdays 6.30pm
2, 9 August 2017
(2 August Auslan interpreted)
Free
No bookings required
Duration 30 minutes
Location: Entrance court
Related exhibition: Archibald, Wynne and Sulman Prizes 2017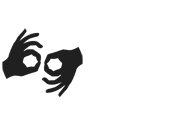 Richard Glover in conversation with Mitch Cairns and Agatha Gothe-Snape
Hear from this year's winner of the Archibald Prize, Mitch Cairns, and his subject and partner, the artist Agatha Gothe-Snape, in conversation with Richard Glover.
This talk will be Auslan interpreted for visitors who are deaf or hard of hearing.
Wednesday 2 August 2017
6:30pm – 7pm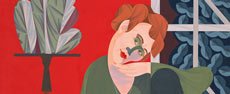 Richard Glover in conversation with Yvette Coppersmith
Tonight, Richard Glover talks to artist Yvette Coppersmith, who is a finalist in the Archibald Prize for the fourth time this year. Yvette is one of the artists featured in The Archibald, a new documentary series for Foxtel which offers a behind-the-scenes insight into how each artist has their own way of producing their artwork for this iconic annual prize.
Wednesday 9 August 2017
6:30pm – 7pm