Celebrity events: Yirrkala drawings
Talks by eminent speakers
Image: Peter Garrett. Photo by Mark Rogers
Wednesday 12 & 19 February 2014, 6.30pm
19 February talk is Auslan interpreted
Free
Duration 30 minutes
Location: Entrance court
Related exhibition: Yirrkala drawings
Howard Morphy
Howard Morphy is professor of anthropology and director of the research school of humanities and the arts at the Australian National University in Canberra. An anthropologist of art and a visual anthropologist, he has written extensively on Aboriginal art including a monograph of Yolngu art titled Ancestral connections (1991), Aboriginal art (1998) and Becoming art: exploring cross-cultural categories (2007). He has also collaborated on numerous films and curated many exhibitions.
Since 1974, Howard's main fieldwork has been with the Yolngu people of northeast Arnhem Land or Yirrkala, with his research visits continuing there today. He joins us to speak about the importance of the Yirrkala drawings and about his work developing methodologies for the mapping of such cultural data.
Wednesday 12 February 2014
6:30pm – 7pm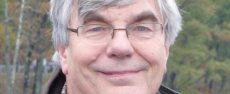 Peter Garrett
Former federal member for Kingsford Smith and Labor minister Peter Garrett has been an advocate and campaigner for Aboriginal and Torres Strait communities for over two decades.
As Minister for Education, he oversaw the most significant suite of funding and policy reforms in school education since Federation, including a new Australian Education Act and greatly increased focus on Indigenous students.
Before his stint in politics, Peter was vocalist, co-lyricist and dynamic front man of the Australian band Midnight Oil for 29 years. The Oils were renowned for their independent stance and active support of a range of contemporary issues including homeless youth, the rights of Australia's Indigenous people and protection of the environment. Their 13-album career culminated in an ARIA lifetime achievement award in 2006.
Peter has also served two terms as president of the Australian Conservation Foundation. He received the Australian Humanitarian Foundation Award (environment category) in 2000 and the Order of Australia in 2003 for his contribution to the environment and the music industry.
This talk will be Auslan interpreted
Wednesday 19 February 2014
6:30pm – 7pm