Arts of Asia lecture series 2013
Archaeology of China and the Silk Road
Case studies of ancient cultures from Syria to China through the lens of art and material culture, religion and literature.
Image: Mounted drum player (detail), Northern Qi dynasty (550–77), excavated from tomb of Xu Xianxiu (dated 571), Taiyuan, Shanxi province, 2002, Shanxi Museum
Tuesdays 1-2pm
10- 24 September, 1 October & 15-29 October 2013
Single lecture:
$20 member, $28 non-member
Full series:
$120 member, $168 non-member
Bookings and enquiries: 02 9225 1878
Link above is for subscription booking
Cancellations:
Three full working days (Mon–Fri) notice is required to qualify for a refund. All refunds attract an administration charge of 25% of the ticket price(s) with a minimum charge of $5. With subscription tickets there are no refunds for single sessions, unless a session is cancelled. Not negotiable.
Duration 1 hour
Location: Domain Theatre
Related exhibition: A Silk Road saga
Related gallery: Asian galleries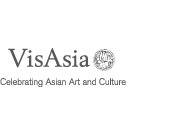 A Western Zhou cemetery in Shanxi and the Ancient Chinese conception of a 'good death'
Professor Jeffrey Riegel, Head of the School of Languages and Cultures, University of Sydney
Sasanians, senmurvs and silver: Persians along the Silk Road
Dr John Tidmarsh, Near Eastern archaeologist
All that glisters on the Silk Road: lapis, glass and Syria
Dr Wendy Reade, Near Eastern archaeologist and conservator, University of Sydney and Art Gallery of NSW
Connecting the world: Chinese stoneware storage jars of the maritime Silk Road
Dr Baoping Li, ARC Future Fellow, University of Sydney
Note: this lecture previously advertised as Tuesday 8 October. No lecture on this date.
Women along the Silk Road: images from the murals of Dunhuang and archaeological findings along the Silk Road
Dr Lily Xiao Hong Lee, Chinese women's historian, Honorary Associate, University of Sydney
Religions of the Silk Road and Sogdia
Dr Leyla Rasouli Narimani, Iranologist and Honorary Associate, University of Sydney
Zoroastrian art in Sogdian tombs at Xi'an and elsewhere
Dr Gunner Mikkelsen, Senior Lecturer, Department of Ancient History, Macquarie University