Artists talks: The photographer's eye
Hear the stories behind the photographs
Australian photographers discuss their work and other favourite photographs in these informal afternoon talks inside The photograph and Australia exhibition.
Image: Patrick Pound with Rowan McNaught The compound lens project 2014-15 © Patrick Pound and Rowan McNaught
Saturdays, 9 - 30 May 2015
See listing for details
16 May is Auslan interpreted
2 May has been rescheduled
Free with exhibition entry
Want to attend more than one talk?
Consider a multi-visit pass
Duration 30 minutes
Location: Major exhibition gallery
Related exhibition: The photograph and Australia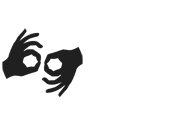 David Stephenson
One of the key themes in the exhibition is that of exploration. Join David Stephenson as he discusses his monumental astronomical depictions Stars #807, #903, #1008, #1311 (1995). David's photographic practice is informed by the abstract themes of time, mortality and spirituality. Hear how he uses the medium of photography to enable exploration and animate the sublime.
David Stephenson's 2 May 2pm talk has been rescheduled to 30 May 2.30pm. The Gallery apologises for any inconvenience.
Saturday 2 May 2015

2pm – 2:30pm


CANCELLED
Saturday 30 May 2015
2:30pm – 3pm
Patrick Pound and Rowan McNaught
The final work in the exhibition is a collaborative work by Melbourne-based artist Patrick Pound and web designer Rowan McNaught. The installation titled The compound lens project (2014-15) projects a succession of collected photographs, photographic paraphernalia and objects in a unique manner. Patrick and Rowan joins us to share how they collaborated to re-purpose his found objects and showcase them in this thought-provoking way.
Saturday 9 May 2015
2pm – 2:30pm
Robyn Stacey
The photograph and Australia considers how Australia's history may have been constructed by photography. One photographer who literally addresses this notion in her practice is Robyn Stacey. Hear from Robyn about her two works on display, Walnuts from the series Empire line (2009) and Chatelaine from the series Tall tales and true (2010), and about how she reflects Australia's colonial cultural legacy in her photographic constructions.
This talk will be Auslan interpreted for deaf and hearing-impaired visitors.
Saturday 16 May 2015
2pm – 2:30pm
Isobel Parker Philip
Photographer, writer and assistant curator of photographs at the Art Gallery of NSW Isobel Parker Philip will discuss the recently acquired Self-portrait with camera (1960-2006) (2008) by the late Sue Ford. This series of 47 photographs provides a unique perspective with the photographer as subject and calls for the viewer to reflect on the passing of time. Join Isobel as she shares why this is such an important addition to the Gallery's photography collection.
Saturday 23 May 2015
2pm – 2:30pm
Anne Zahalka
In the first room of the exhibition we encounter portraits of the photographers themselves. Anne Zahalka joins us to discuss her striking and somewhat confronting portrait of fellow photographer Rosemary Laing at work. Through artist #2 (Rosemary Laing) (1998) from her Artists series, and indeed through her practice more generally, Anne questions the constructed nature of culture. Hear her recollections about this specific time and artwork.
Saturday 30 May 2015
2pm – 2:30pm