Artbar: The space between us
A series of live musical performances
Wednesdays 5.15pm & 7.30 or 7.45 pm
12 June - 3 July 2013
Free
Duration 1 hour
Location: Cafe
Related exhibition: The space between us
Stiff Gins
Stiff Gins are one of Australia's best known and most loved Indigenous acts. Nardi Simpson and Kaleena Briggs combine their stunning harmonies and wicked humour to transport you to a world of joy, spirit and song. Three albums and countless breathtaking shows later, they have become synonymous with musical excellence. With their trademark harmonies and a sophistication in songwriting developed over more than a decade of making music together, the Stiff Gins inspire all who listen.
Wednesday 12 June 2013
5:15pm – 6:15pm
Wednesday 12 June 2013
7:45pm – 8:45pm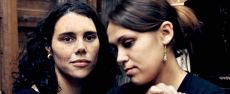 Ben Hauptmann Quartet
Ben Hauptmann is nationally recognised jazz guitarist, who has shared the stage with a diverse range of artists such as Joss Stone, Katie Noonan, Lior and James Morrison. He has performed extensively internationally and at major Australian music festivals including Homebake, Woodford Folk Festival and Splendour in the Grass. Ben has contributed to over 20 recordings including the 2009 ARIA-winning Secrets and lies by Bertie Blackman. Tonight Ben is joined by James Hauptmann (drums), Bill Risbey (keyboard) and Duncan Brown (bass).
Wednesday 19 June 2013
5:15pm – 6:15pm
Wednesday 19 June 2013
7:30pm – 8:30pm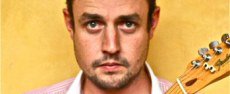 Declan Kelly
Declan Kelly's upbeat, groove-based music reflects his colourful background and diverse range of influences. He is an intuitive music-maker who sings, plays drums and composes songs that show the multicultural influences of Polynesian melodies, Irish folk, the traditions of reggae and the bittersweet strains of African American soul.
Wednesday 26 June 2013
5:15pm – 6:15pm
Wednesday 26 June 2013
7:30pm – 8:30pm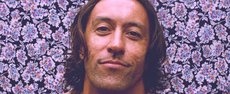 Microwave Jenny
Tessa Nuku and Brendon Boney, as Microwave Jenny, have been wooing music lovers across the country with their silky harmonies since the pair first joined forces three years ago. Their contagious melodies and unique outlook on life, love and the world around them are hard to ignore.
Wednesday 3 July 2013
5:15pm – 6:15pm
Wednesday 3 July 2013
7:30pm – 8:30pm