Panel: Art and mindfulness BOOKED OUT
Hear about the links between art and health
This panel discussion focuses on the power of art to generate meaningful and often transformative experiences for individuals living with dementia, or with a mental illness.
Participants will have the opportunity to hear from experts who have developed innovative programs in this sector: Danielle Gullotta, about the Art Gallery of NSW's Art and Dementia program; and Dr Katherine Boydell, about initiatives driven by UNSW's art and mental health division, Black Dog Institute and Beyond Empathy.
Part of Vivid Ideas 2016.
Saturday 28 May 2016, 10.30am
Free, bookings required
To request assisted access for individuals or groups with specific requirements, phone 02 9225 1740 or email pp@ag.nsw.gov.au
See also:
Visiting for people with disability
Access programs
Duration 1 hour
Location: Centenary Auditorium
Related program: Vivid Ideas 2016 at the Gallery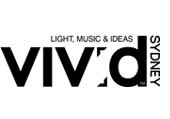 Saturday 28 May

10:30am – 11:30am


BOOKED OUT