Talk series: Supernatural pop
Explore the supernatural in Japanese pop culture with Adam Liaw
In January we dive into the phenomenal world of Japanese pop culture in our Supernatural pop series. Hosted by chef and TV presenter Adam Liaw, we reveal how the ghosts and goblins of Japanese folklore live on today. Adam speaks to the experts on Japanese tattooing, cosplay, manga and film and then we experience it live in a workshop or demonstration. Co-presented with the Japan Foundation, Sydney.
Adam Liaw is the author of six cookbooks, a weekly newspaper columnist and a television host. His approachable and family-friendly recipes are influenced by his global travels, but remain focused on the casual simplicity of modern Australian home cooking. His love affair with food and cooking blossomed during his time working in Japan. He returned to Australia in 2009 to compete in MasterChef, which he won in July 2010. Adam's award-winning SBS Australian television series Destination Flavour is now in its 6th season, exploring the ways in which food and culture relate around the world. He is the Unicef Ambassador for Nutrition and in 2016 the Japanese government appointed Adam as an official Goodwill Ambassador for Japanese Cuisine.
Wednesdays 8, 15 and 22 January 2019, 6.30pm
Free
No bookings required
Duration 30 minutes
Location: Entrance court
Related exhibition: Japan supernatural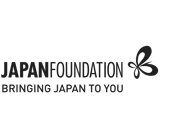 Japanese tattooing with Kian Forreal
Exploring the popularity of otherworldly motifs in Japanese tattoo culture, Adam Liaw interviews Sydney-based Japanese-style tattoo master Horisumi, AKA Kian Forreal. Horisumi was trained in Japan and specialises in the traditional hand poke method of Japanese tattooing called Tebori. He has been tattooing professionally since 1993 and makes all his inks, needles and tools for the tattoo process along with the tattoos themselves by hand.
Wednesday 8 January 2020
6:30pm – 7pm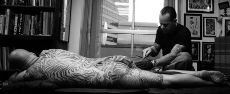 Cosplay with Emerald King
Delving into the fantasy world of cosplay, Adam Liaw talks about supernatural characters and symbolism with cosplay champion and academic Emerald King. Emerald is a lecturer in Japanese at La Trobe University. She studied in both Australia and Japan before receiving her PhD in Japanese literature from the University of Tasmania in 2012. Emerald's research is divided between the work of Japanese women writers and cosplay. She is also an award winning cosplayer and cosplay judge, most notably winning the 2016 finals of the Madman National Cosplay Championship and placing second in the 2019 World Cosplay Summit Australian selection round.
Image: Emerald King as Lady Rokujo – Asakiyumemshi. Image by Rachel Lewis
Wednesday 15 January 2020
6:30pm – 7pm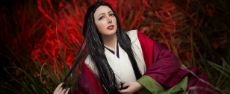 Studio Ghibli with Kristy Matheson
Delving into the fantastical world of manga and animation, Adam Liaw talks to ACMI's Kristy Matheson about one of the most famous animation houses in the world, Studio Ghibli. Kristy is the director of film at Melbourne's ACMI. She has also worked in independent film distribution and held positions at the Brisbane International Film Festival and the Sydney Film Festival. She has published in Senses of Cinema and has served on film festival juries, pre-selection committees and industry peer assessment panels. Kristy is a regular reviewer on ABC Radio Melbourne and was the recipient of the 2017 Natalie Miller Fellowship.
Wednesday 22 January 2020
6:30pm – 7pm