A yōkai for our strange times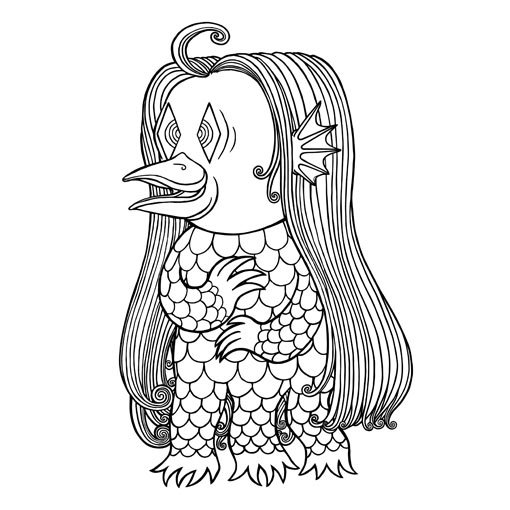 Amabie from the Takashi Murakami studio: @takashipom ©︎2020 Takashi Murakami / Kaikai Kiki Co., Ltd. All Rights Reserved.
Remember Japan supernatural? This Art Gallery of NSW exhibition closed in March 2020 but already seems so long ago. If you are missing the shapeshifting foxes, living teakettles and otherworldly beings of Japanese art, then you might like Amabie – a yōkai for our strange times.
As all of you who visited Japan supernatural will know, yōkai give form to experiences, sensations and even sounds that cannot otherwise be explained. COVID-19 has inspired a resurgence of interest in Amabie, a talismanic mermaid-like yōkai with long black hair, a beak and three legs (or tails) – like the one painted by my ten-year-old daughter Ayami.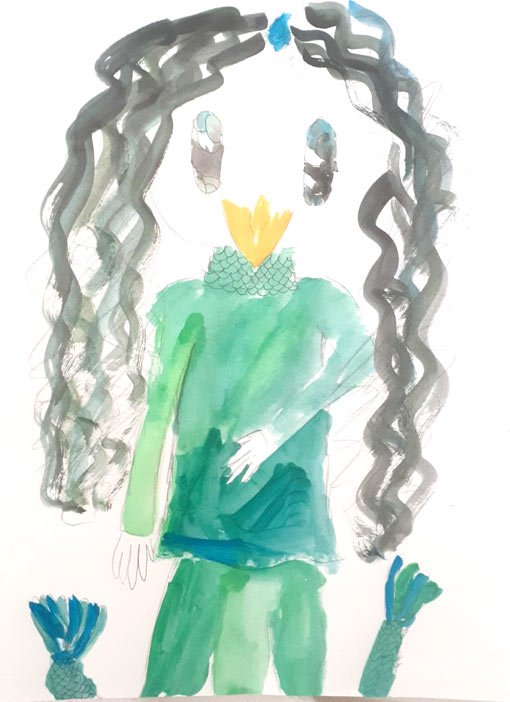 Amabie and many similar beings were prominent in the 1800s, a time when yōkai had a strong presence in popular culture and baffling deadly diseases including cholera and measles were abundant. Looking at representations of these yōkai, or writing their names, was said to shield from illness.
The Gallery's collection of Japanese art includes Popular treatise on treatment of measles, a woodblock print from 1862 designed by Utagawa Yoshitsuya (1822–66). Mass-produced prints like this, outlining precautions and treatments, were sometimes displayed at thresholds as charms to protect against measles.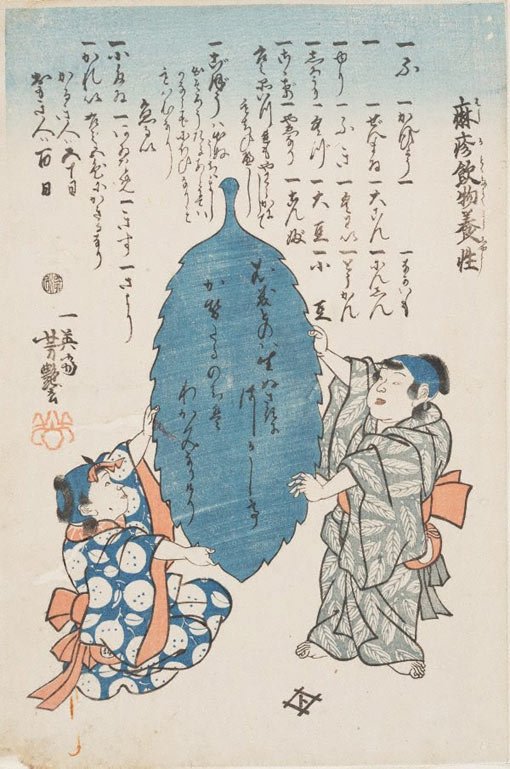 During outbreaks of illness, pictures of Amabie were printed in newspapers to give as many people as possible a chance to see and be protected by them. Today, through social media, even more people can draw, upload and see Amabie – from children like Ayami to superstar artist Takashi Murakami, who is creating Amabie-inspired paintings and garments for his studio colleagues.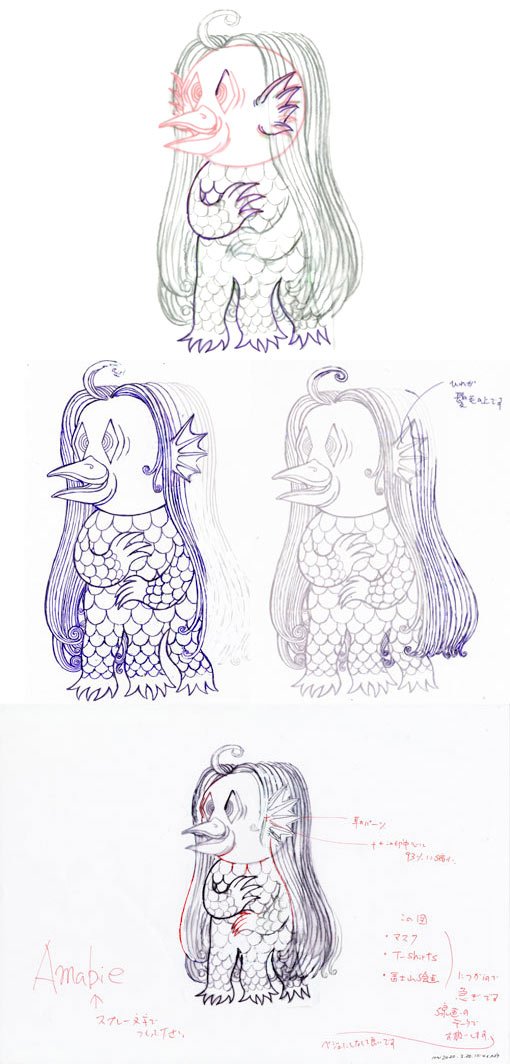 When Murakami was creating his huge painting for Japan supernatural in October last year – which is now in the Gallery's collection – he and his team were confronted by terrible storms and flooding in the studio. Who could have anticipated the challenges awaiting in the new year? But Murakami has responded with characteristic resourcefulness and good humour. A Murakami Amabie face mask would certainly improve a trip to the supermarket.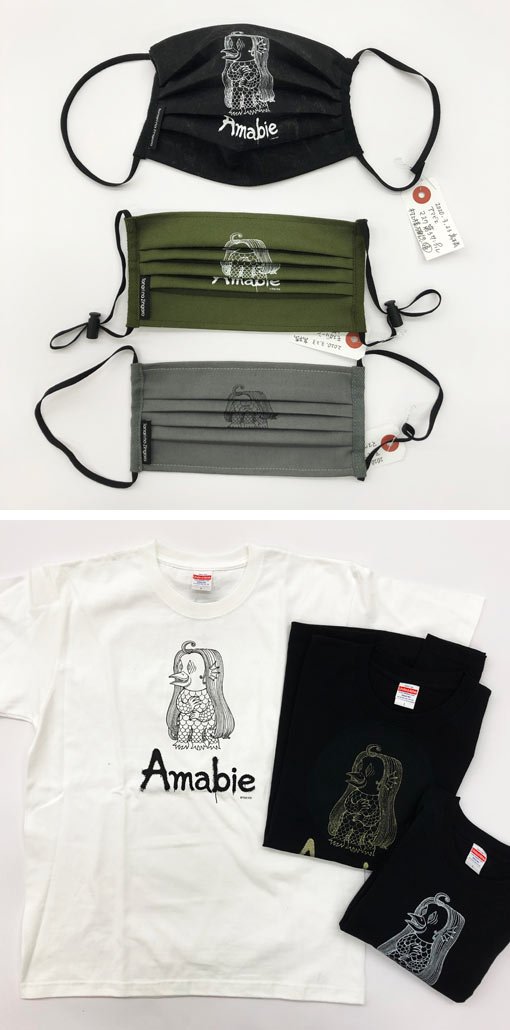 Yōkai specialist and artist Matthew Meyer has a website yokai.com that is an incredible source of information for yōkai fans. Even better for those of us with time on our hands, or who are homeschooling children, Matt has provided a version of his drawing for colouring in. (All you need to do is click on the image to access the larger version for you to print at home.)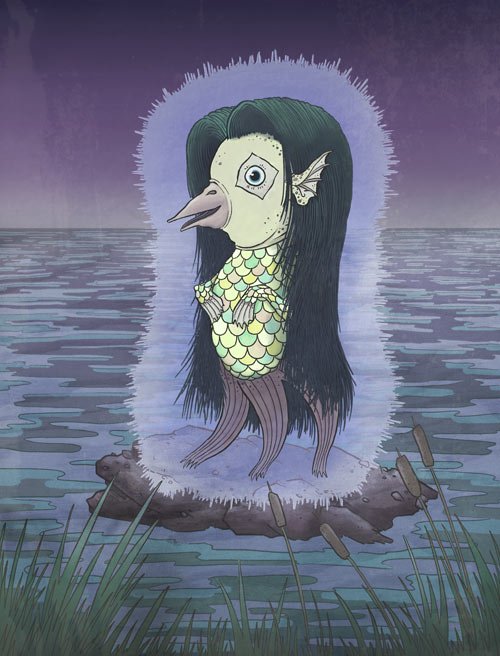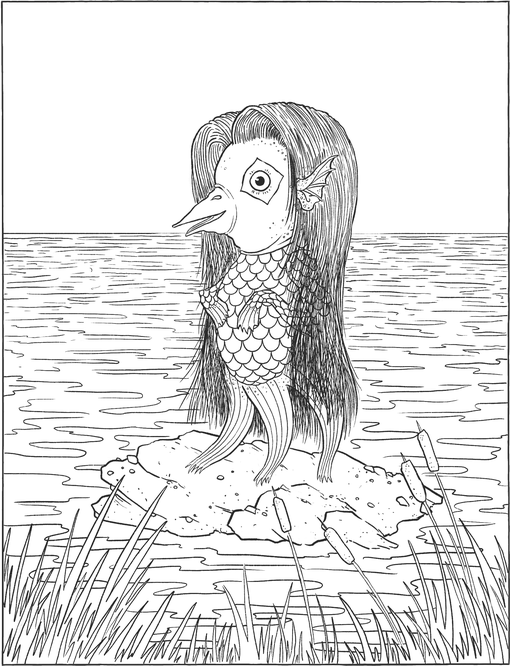 And while thinking about Japan and the art of healing, I've been fascinated by an online exhibition from the National Museum of Nature and Science in Tokyo that introduces implements, remedies, models and reference books from the Edo period (1603–1868). There seems some consolation in reflecting on difficult times now passed.
Previous post: From Oaxaca to Bronte: interview with a self-isolating curator
Next post: Bodhisattvas of Compassion

April 07 2020, 11am
by Melanie Eastburn
Senior curator of Asian art