A year for the record books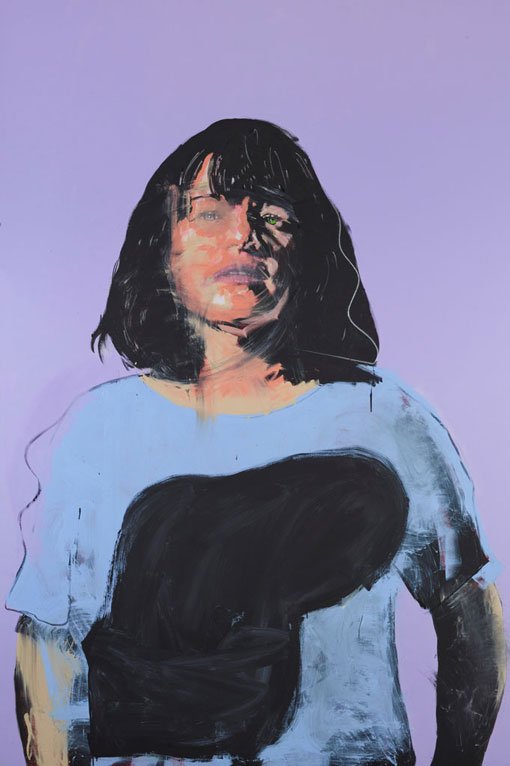 Benjamin Aitken's Archibald 2019 finalist portrait of Fiona Lowry, this year's Sulman judge
It seems that the Archibald Prize is more popular than ever with the number of entries hitting an all-time high of 919.
And now that we're actually able to collect these kinds of statistics, the number of entries from women artists across all three competitions also seems likely to be the highest ever.
With 683 total entries in the Wynne Prize and 574 in the Sulman Prize, it can't have been easy for the judges to select the 107 works in the exhibition – a job that falls to the Gallery's trustees or, in the case of the Sulman, an invited artist. In 2019, the Sulman judge was Fiona Lowry, herself a ten-time finalist and 2014 Archibald Prize winner as well as a subject in this year's Archibald in a work by Benjamin Aitken.
Almost a quarter of the artists chosen across the three prizes have never appeared before, including Tessa Mackay who won the Packing Room Prize with her portrait of actor David Wenham. Take a look at those who are making their debut.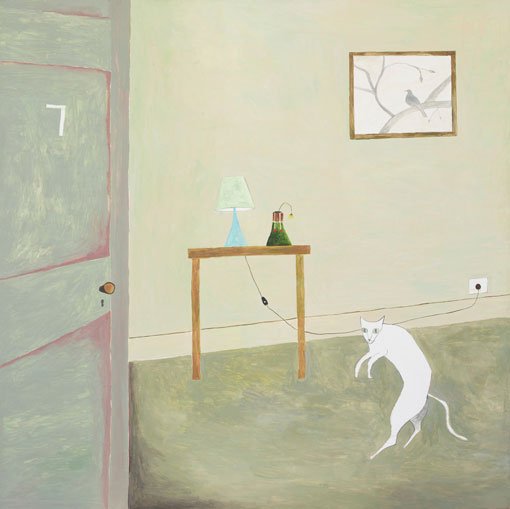 On the other hand, there's Noel McKenna, who with this year's Sulman selection celebrates his 41st work in the exhibition. First appearing in the 1982 Wynne, he's had 23 works chosen for that prize and 18 for the Sulman (which he won in 1994).
Paul Ryan, represented this year in both the Archibald and the Sulman, has now had a total of 25 works selected for the prizes since first appearing exactly 30 years ago.
This year there is one artist – Tom Carment – who is a finalist in all three prizes. His first appearance was in 1974 and his finalist tally is now 22, although this is the first time he's hit the trifecta.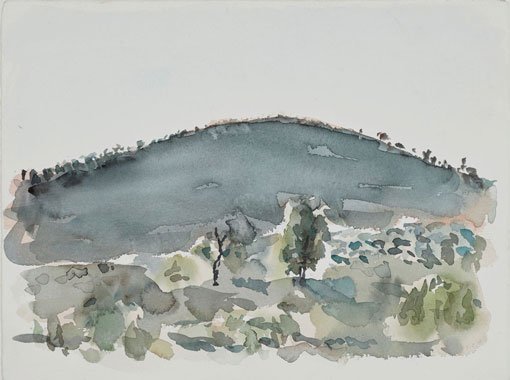 Several other artists are finalists in two prizes this year: Natasha Bieniek, Jun Chen and Marc Etherington in Archibald and Wynne; Clara Adolphs, David Griggs, Nigel Milsom and Ramesh Mario Nithiyendran in Archibald and Sulman; and Abdul Abdullah and Ken Done in Sulman and Wynne. Blak Douglas has an individual work in the Archibald and a collaborative work, with Elaine Russell, in the Wynne. Online, you can see their works side by side.
Douglas's paintings are among the 19 works by Indigenous artists included this year: 15 in the Wynne, three in the Archibald and one in the Sulman.
Bieniek and Griggs are both also notable for having the smallest and largest works in the 2019 Archibald. Her tiny self-portrait measures just 15 by 20 cm while his diptych is 290 by 297 cm.
Just outside the Archibald, Wynne and Sulman Prizes exhibition, don't miss the 40 finalists chosen from more than 2100 entries in this year's Young Archie. That competition, for artists aged five to 18, was also judged by a guest artist, former Archibald finalist Marakit Santiago, who happens to have a work in the 2019 Sulman.
The Archibald, Wynne and Sulman Prizes 2019 exhibition opens 11 May 2019.
Previous post: Travels with my art
Next post: Changing face of the Archibald

May 07 2019, 6pm
by Kirsten Tilgals
Online producer