Women take centre stage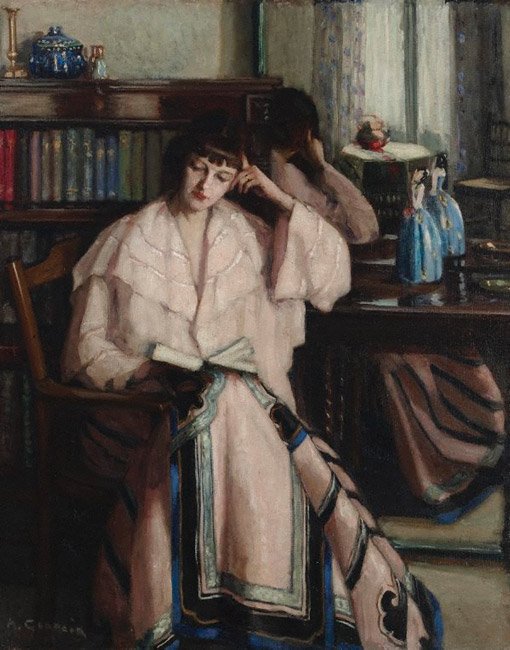 Agnes Goodsir Chinese skirt 1933, Art Gallery of New South Wales
There is a new display in our Australian galleries of predominantly female artists that focuses on art from the early 1900s across a diverse range of mediums. Here, women are central figures as both authors and subjects in works that envisage a 'theatre of modernity'. The artifice of colour and light is used in lyrical, dream-like visions of the world at the dawn of a new era.
Many of the artists lived and worked overseas for extended periods including portrait painter Agnes Goodsir, whose early art training was undertaken in Victoria before she left to study in London and Paris from about 1908. She settled permanently in Paris in 1921 where she was part of the prominent lesbian milieu. Her companion Rachel Dunn is depicted in several of her paintings, including Chinese skirt. Known as Cherry, Dunn is depicted in various personas and as a 'type' of Latin Quarter girl – the area in which they lived in Paris. Goodsir's portraits of these bold and liberated women, sometimes portrayed smoking and wearing androgynous or masculine clothing, are in direct contrast to the stricter dress codes and societal norms of the earlier Victorian and Edwardian eras.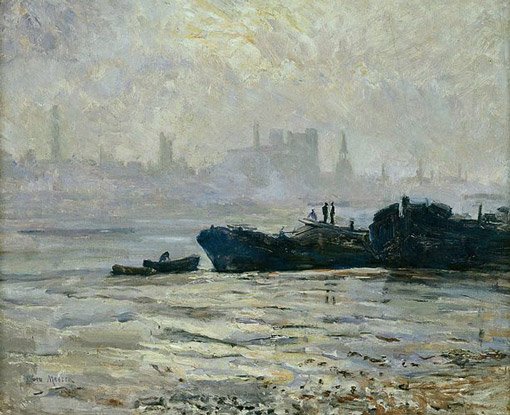 Dora Meeson had the distinction of being the first Australian woman artist to be elected a member of the Royal Institute of Oil Painters, based in London. She was also a member of the British Artists' Suffrage League. A representation of a suffrage banner she designed was used on a 2003 Australian commemorative dollar coin to celebrate the centenary of women's suffrage. She was best known, however, for her series of paintings of the Thames river.
Meeson began her art training in Melbourne before moving to London in 1898 to further her studies. She met the Australian artist George Coates and they married in 1903. The couple established themselves in Chelsea where they became members of an extensive circle of Australian expatriate artists. They resolved not to have children and instead devote themselves to their artistic careers.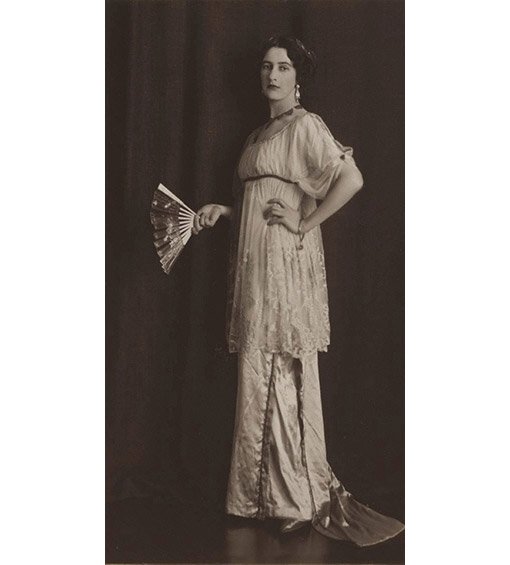 A prominent 'tastemaker' and promoter of modern design in Australia, Thea Proctor also spent time in London, where she briefly studied at St John's Wood School and then took private lessons with Australian artist George Lambert, who would become a close friend and mentor. In London, Proctor mixed with a circle including William Orpen and expatriate Australian artists including Tom Roberts and Charles Conder. Conder inspired her interest in painting fans, which she began exhibiting from 1907. A photograph of Proctor, with fan, by New Zealand-born sisters May and Mina Moore can be seen alongside some of her fan designs.
Don't miss the display of miniatures, which includes the earliest works in the Gallery's collection by an Asian-Australian artist, Justine Kong Sing, who is depicted in a tiny self-portrait (smaller than a credit card) painted in watercolour on ivory.
Wednesday 4 March 2020 is the perfect time to visit as Art After Hours celebrates International Women's Day with a special program of events.
Browse some of the other works on display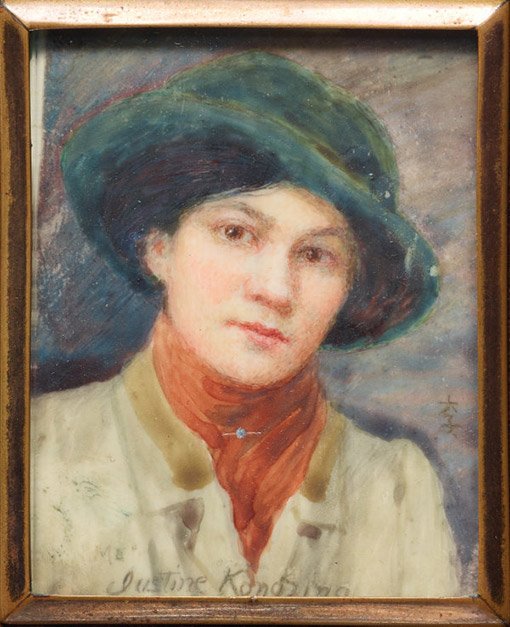 Previous post: Joint venture
Next post: Inside an artist studio

February 28 2020, 5pm
by Leanne Santoro
Assistant curator, Australian art