When Violet painted Margaret Alice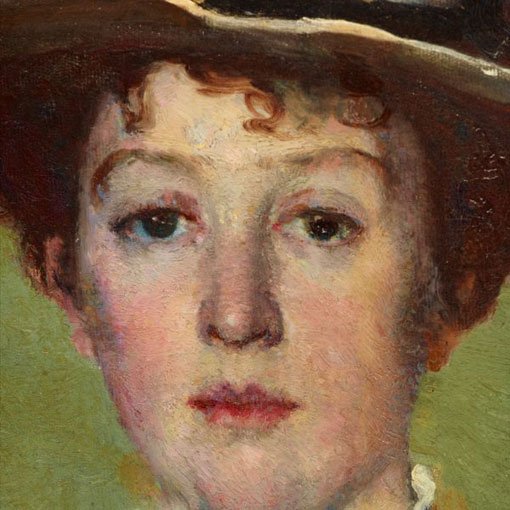 Detail of Violet Teague's portrait of Margaret Alice
On International Women's Day, 8 March, we'd like to introduce you to a new painting at the Gallery – a unique portrait from 1900 of tennis-playing Margaret Alice by Australian artist Violet Teague (1872-1951).
Teague's reputation parallels that of many Australian women artists working at the turn of the 20th century: they were well regarded at the time but rarely accepted into the mainstream (male) art establishment.
Teague herself was known as one of the exceptional portrait painters of her day, yet later her reputation went largely unrecognised until the 1980s when feminist curators and art historians began to 'retrieve' her work from obscurity.
Born in Melbourne, Teague studied in Brussels and London in the 1890s, returning to Australia in 1895. She continued her studies at the National Gallery School and attended summer schools run by Emmanuel Phillips Fox. She is thought to be one of the young artists in his renowned 1895 painting Art students in the Art Gallery of NSW collection.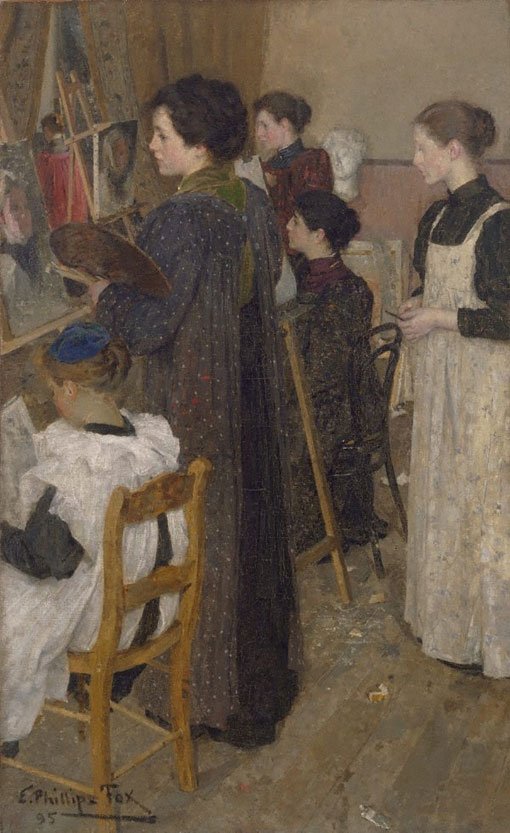 Teague was remarkable in painting ambitious life-size portraits. The portrait of Margaret Alice is one of her finest works. It was recently acquired for the Gallery through the Australian Masterpiece Fund – which has also acquired works for the Gallery by John Brack, Charles Conder, Grace Cossington Smith and Tony Tuckson – and is now on display in the Grand Courts.
The subject matter of the painting – a turn-of-the-century sportswoman – is significant. It is rare to find images of women in relation to sport from this period of Australian art.
While elegantly staged, and implying rather than depicting physical exertion, Margaret Alice suggests the burgeoning fashion for physical activity among a new generation of middle-class woman that was in keeping with Teague's own lifestyle, as well as suffragists' campaigns for women's health and greater mobility at this time.
The artist Stella Bowen recalled the ordeal of playing tennis in her youth: 'it took great courage to cross those immense lawns, hoping you would have enough petticoats (it was a crime to reveal you were a bi-ped above the hem-line, a difficult thing to conceal in the slanting Australian sunlight).'
March is #WomensHistoryMonth. We'll be sharing #5WomenArtists from the Gallery's collection over the weeks through our Instagram, Facebook and Twitter as part of our global initiative organised by the National Museum of Women in the Arts in the US to promote women artists. We hope you make some great discoveries.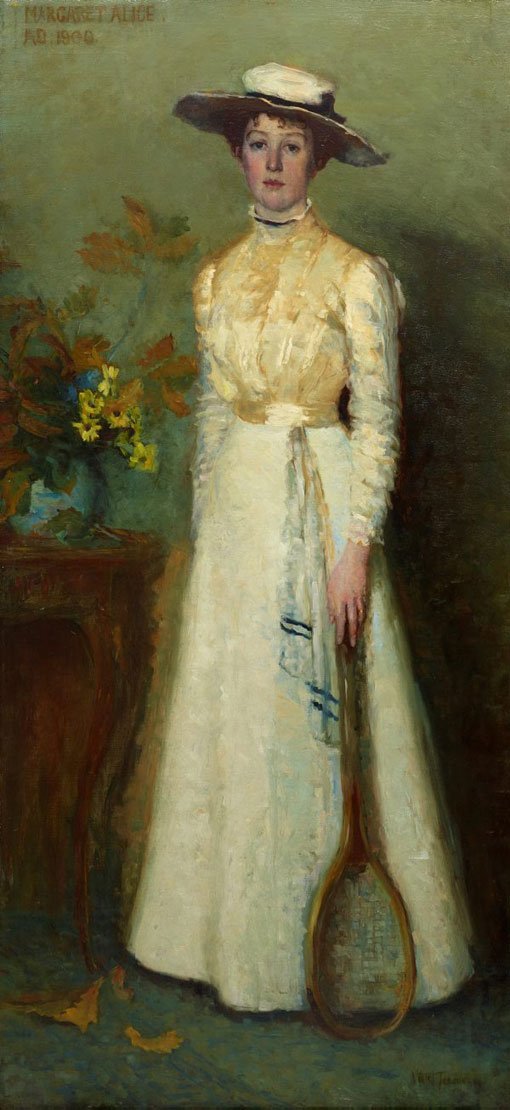 Previous post: A year that shook the world
Next post: Looking good once again

March 08 2018, 11am
by Art Gallery of NSW blog