Victorian flashbacks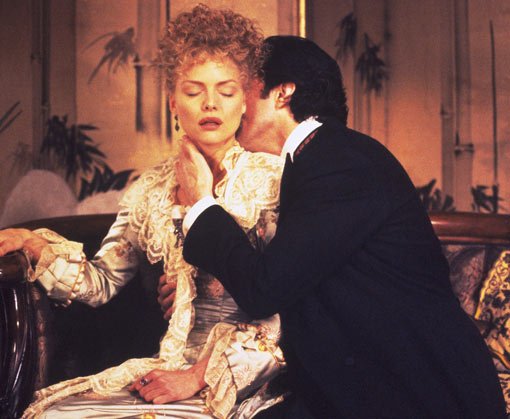 Still from the 1993 film The age of innocence, directed by Martin Scorsese
Cinema was itself born at the tail end of the Victorian era. This was the 'age of invention', a time of mass industrialisation, urbanisation and nascent consumerism. In 1895, in Paris, brothers Auguste and Louis Lumière first screened films to the public on their camera-projector known as the Cinématographe. It wasn't long before the single-shot novelties that delighted Victorian publics in nickelodeons turned into the multi-reel narratives we recognise from modern picture palaces. Yet filmmakers have never ceased to draw succor from stories of the era.
In conjunction with the exhibition Victorian watercolours, the Gallery's latest film series Straight-laced and scandalous showcases a series of feature films that explore the social rituals and political consciousness of the late 19th century.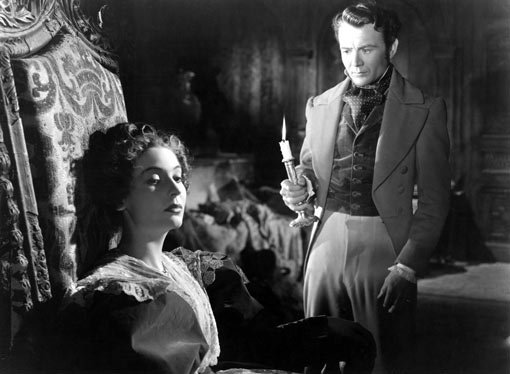 By far the most enduring wellspring of inspiration has been the novels of Charles Dickens. Dickens' writing is uniquely proto-cinematic despite the fact that he never saw a film himself.
In his famous 1944 essay 'Dickens, Griffith and the film today', Soviet filmmaker and theorist Sergei Eisenstein traced the birth of cinema from the spirit of the Victorian novel. In Dickens' prose, Eisenstein located the tools and techniques of the cinematographer: dissolves, close-ups and optical effects. 'Dickens's nearness to the characteristics of cinema in method, style, and especially in viewpoint and exposition, is indeed amazing,' he observed.
Most revelatory of all was Dickens' adept interweaving of multiple perspectives. Who can forget how an extended cast of eccentric bit-characters appear, disappear and reappear across a Dickens novel?
This literary device directly inspired American director DW Griffith (1875-1948), whose own use of parallel editing or cross-cutting between characters and action for heightened dramatic effect ushered in the era of modern, narrative cinema. (Griffith's experiments with editing technique would later influence Eisenstein himself and the flourishing of radical Soviet montage cinema throughout the 1920s.)
Fast forward to post-war Britain. In the mid 1940s filmmaker David Lean (1908-1991) was on a quest to reinvent himself as an independent film 'artist' by harnessing the medium's formal characteristics. His four recent adaptations of Noël Coward plays had been accused of simply reproducing theatrical stage conventions.
Lean's found his cinematic muse in Victorian England. He directed two celebrated adaptations – Great expectations (1946) and Oliver Twist (1948), both screening at the Gallery – which brought Dickens' proto-cinematic plotlines to fruition using all the tricks of the mechanical eye.
Take the opening of Oliver Twist: cinematographer Guy Green brilliantly establishes a mood of artifice as chiaroscuro cumulous clouds roll across a barren moorland. Expressionistic camerawork frames a lone woman, whose labour pains are made apparent by quick cuts to thorny briars as she struggles through the storm to a parish workhouse (see the still from the film reproduced below).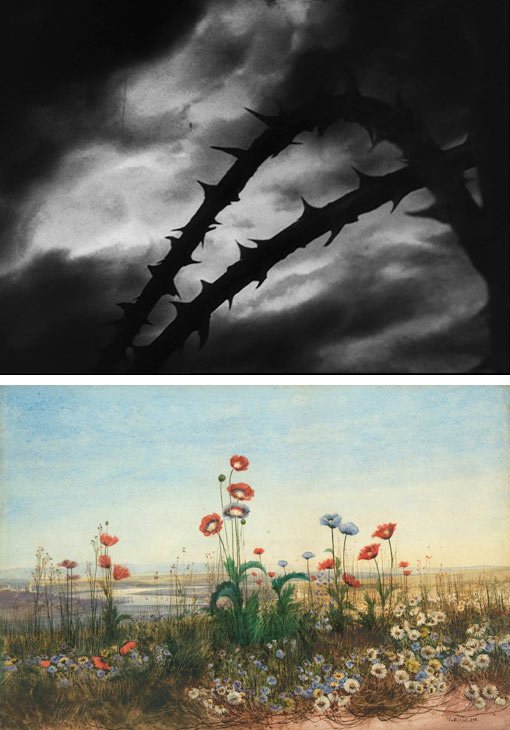 This darkly cinematic mid-century vision of 19th-century rural Britain is in stark contrast with the luminous, bucolic landscapes on display in Victorian watercolours, including Andrew Nicholl's A distant view of Derry through a bank of wildflowers c1830s. Artworks such as John Absolon's The haymakers from the 1850s or Helen Allingham's Hillside cottage c1889 represent nostalgic visions of wilderness and refuge within a rapidly industrialising countryside. Late 1940s British filmmakers harbored no illusions about the possibility of returning to a verdant idyll; war had exposed the violent machinery of industrial modernity as irrevocable.
Our Straight-laced and scandalous series explores a uniquely Victorian field of tensions. An old-world order clinging to traditions and social mores knows its days are numbered: the 20th-century is knocking at the door. Don't miss Jack Clayton's Freudian psychodrama The innocents (1961) and Jane Campion's classic deconstruction of gothic romance in The piano (1993). The 'scandalous' breakdown of gender norms makes for tantalising viewing in Martin Scorsese's The age of innocence (1993) and Gillian Armstrong's My brilliant career (1979). Filmmakers' ongoing fascination with the Victorian era reveals a desire to at once return to cinema's roots and to take measure of how far we have come.
Previous post: What's going on?
Next post: Webber work reveals its secrets

June 20 2017, 12pm
by Ruby Arrowsmith-Todd
Film program producer