Vale Robert Dickerson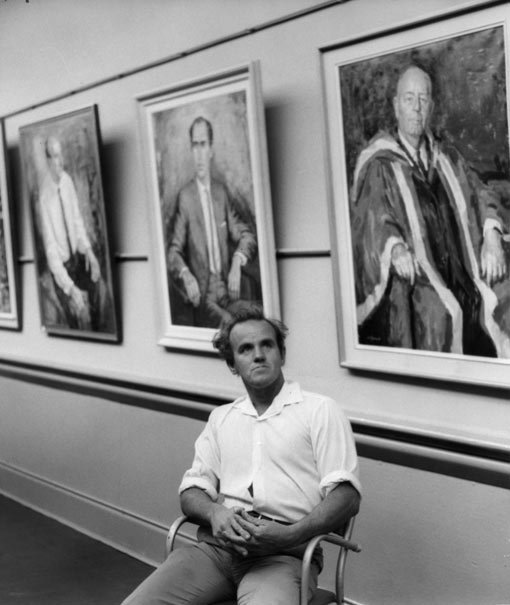 Robert Dickerson at the Archibald Prize 1965 exhibition, in which he had a portrait of CC Gheysens displayed. Art Gallery of NSW Archive
One of Australia's most prominent senior artists, self-taught painter Robert Dickerson, died in Nowra this week, aged 91.
Born in the Sydney suburb of Hurstville in 1924, Dickerson was raised in Surry Hills in straitened circumstances. A child of the Great Depression, he left school at 14 to work in a factory, taking up boxing as a hobby and turning professional at 16. Two years later he joined the RAAF and spent time in Darwin and South East Asia during the Second World War, where he made drawings in his down time. He began to paint in 1947. Of finding his affinity for art he said: 'It was terribly exciting. I knew I had stumbled on the most important discovery about myself that I'd ever make.'
Dickerson continued to work menial jobs while painting in his spare time, finally becoming a full-time artist in his mid 30s. In 1957 he was commissioned for an Australian Women's Weekly promotion to decorate a Kelvinator fridge. It is said he bet the 100-pound fee on a horse race and his winnings funded his move into a career as an artist.
Dickerson came to prominence in 1959 as part of The Antipodeans exhibition, comprising a group of figurative artists including Arthur Boyd, Charles Blackman, Clifton Pugh and John Perceval, among others, who were against abstract expressionism.
Inspired by people and scenes of everyday life, his work is often described as melancholy, with isolated figures, menacing dark streetscapes and anguished facial expressions characterising his painting. In 1964 Dickerson stated: 'I try to paint something that will be different from all the rubbish everywhere. Everybody is trying to run away from facing certain issues. My work is a protest against that if you like; but I am not trying to prove something. I just paint what I feel like painting.'
In 1971 Hal Missingham, then the director of the Art Gallery of NSW, wrote: '…the most endearing thing about Bob's pictures is that they are about humans, not effigies or abstractions, not cerebral adventures but a straight-out interest in people and their astonishing situations and commitments.'
Dickerson continued to paint and exhibit regularly for the next five decades. The Gallery has nine of his works in the collection and, in memoriam, we are displaying his painting The wall in the 20th-century Australian galleries.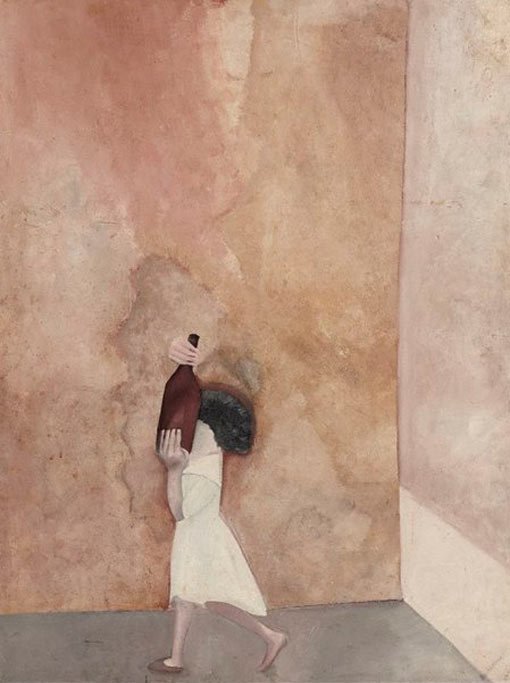 Previous post: A Stella return
Next post: Caring for the ancestors

October 22 2015, 10am
by Leanne Santoro
Assistant curator, Australian art