Vale Ray Hughes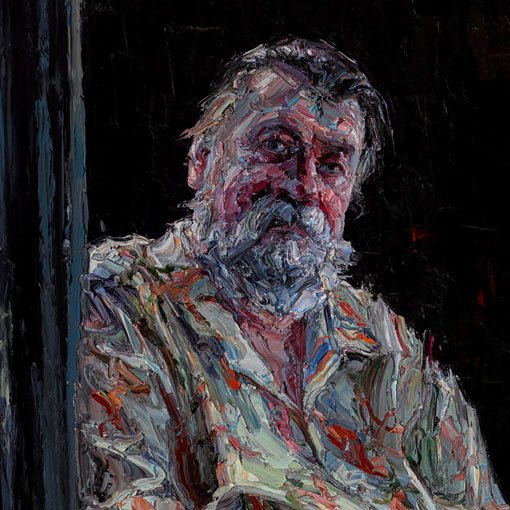 Detail of Jun Chen's 2017 Archibald Prize portrait of Ray Hughes © the artist
We are saddened by the loss of legendary art dealer and gallery owner Ray Hughes, who has passed away at the age of 72.
A key figure within the art community for more than 45 years, Hughes is credited as instrumental in introducing contemporary Chinese art to Australian audiences, as well as promoting art from Africa, Papua New Guinea and New Zealand. In addition to art from those countries, he was passionately committed to the work of the many Australian artists he represented.
Hughes made a very significant contribution to the Australian art landscape, and we acknowledge his – and later also his son Evan's – long involvement with the Art Gallery of New South Wales.
Over the years, Hughes has been the subject of numerous portraits in the Archibald Prize, most recently in 2017 in a highly commended work by Jun Chen, who was also a finalist in 2009 with another portrait of Hughes.
Of his 2017 portrait, Jun Chen said, 'Ray was my first dealer and worked with me for ten years. He retired last year. Last year, I attended his 70th birthday party. Although he wasn't terribly well and had to sit in a wheelchair, he was still very enthusiastic about life, which touched me and I decided to paint another portrait of him.'
'I've known Ray for quite a long time and understand his positive attitude to life and his passion for art. In this portrait, I emphasised his expression and used lots of black to make the painting very strong and powerful.'

Artist Ian Smith was hung in the Archibald Prize eight times between 1977 and 2003, on each occasion with a portrait of Hughes, who was also his art dealer.
Other portraits of Hughes appeared in the Archibald in 1974, by Gordon Shepherdson; in 1985, by Arthur Leeds Schmidt; in 1990, by Lewis Miller; and in 2011, by Lucy Culliton, with a painting that captured Hughes' huge appetite for art and life.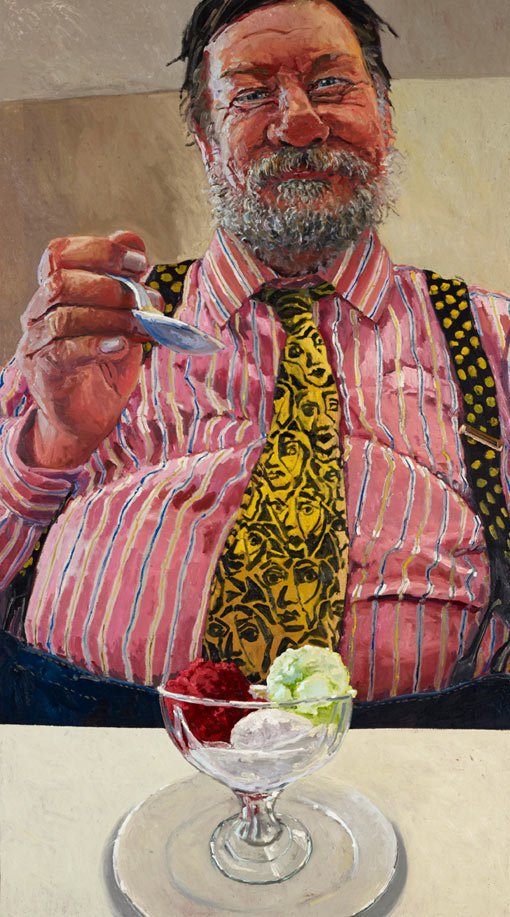 Previous post: Inside Sidney Nolan's last studio
Next post: Sounds of silence

December 13 2017, 9am
by Art Gallery of NSW blog