Vale James Fairfax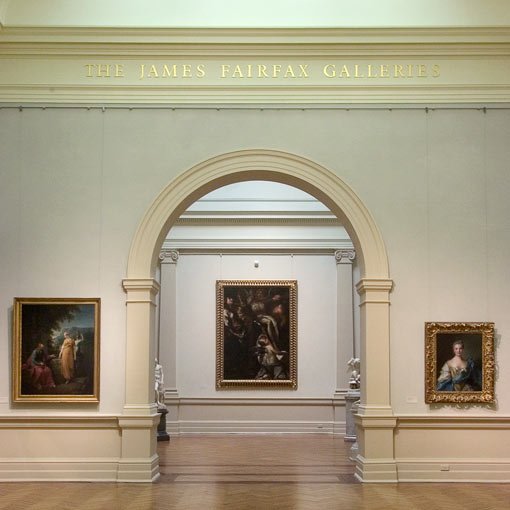 Entrance to the James Fairfax Galleries
A great Australian philanthropist, James Fairfax transformed the Art Gallery of NSW collection through his generosity and commitment, and it is with deep sadness that we mark his death last week.
A passionate art collector, James Fairfax assembled one of the finest collections of European old master paintings in the country. Over the decades he enriched the Gallery's own holdings through donating a magnificent array of works by artists including Tiepolo, Rubens, Ingres, Canaletto and Watteau, and our 15th-19th century European galleries bear his name.
He also supported, with the Art Gallery Society of NSW, our acquisition in 1991 of Grace Cossington Smith's iconic The curve of the bridge 1928-29.
James Fairfax was a life member of the Society as well as a life governor and life benefactor of the Gallery.
Previous post: If you leave me, can I come too?
Next post: It's one hell of a story

January 17 2017, 4pm
by Jane Wynter
Head of philanthropy