Record reigns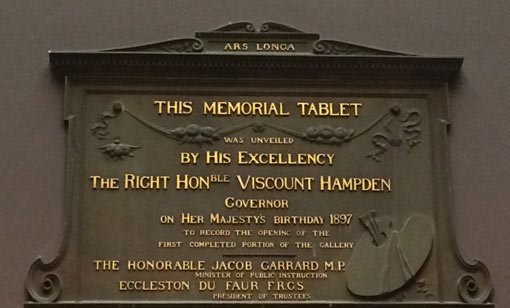 The plaque above the door in the James Fairfax Galleries
In the James Fairfax Galleries, part of the oldest surviving wing of the Art Gallery of NSW, there is a small plaque above one of the doorways:
This memorial tablet was unveiled by His Excellency, the Right Hon[oura]ble Viscount Hampden, Governor, on Her Majesty's birthday, 1897, to record the opening of the first completed portion of the gallery.
The passing reference to the Queen's Birthday holiday, 24 May 1897, might seem an arbitrary observation today but, to a loyal citizen of Victorian times, it was a particularly celebratory occasion. A few months earlier, in September 1896, Queen Victoria had become the longest reigning British monarch and would shortly, in late June, become the first to have reigned for 60 years.
The year of the record reign was celebrated in many ways in fin de siècle Sydney. The jubilee and opening of the first stage of the Gallery's new building were also celebrated in a loan exhibition of about 500 works from Australian and international artists.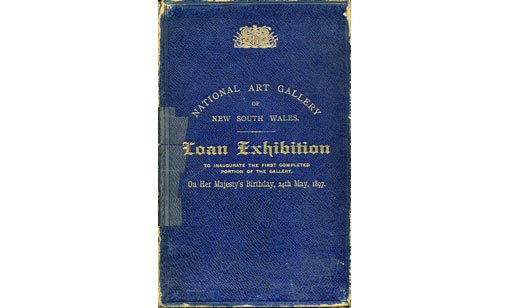 Later that year the Gallery awarded the Wynne Prize for the first time, to Walter Withers's The storm 1896, which the Trustees had just acquired for the Gallery's collection from the 1897 annual exhibition of the Art Society of New South Wales.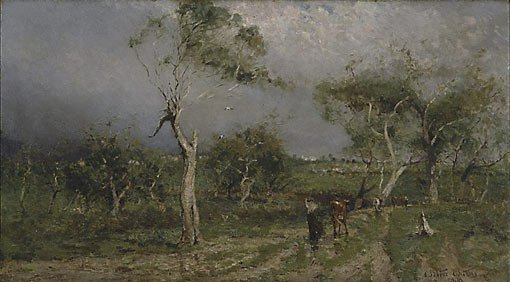 Another work at the same exhibition was the sketch for a fountain being crafted to a design by artist Arthur Collingridge, to be unveiled by the Governor during the then town of Ryde's own celebration of the record reign. The base of the fountain was carved with a design based on Queen Victoria's profile, depicted 'inverted alto relievo'.
An artistic celebration of Victoria's record reign can also be seen in Glebe, where sculptor Nelson Illingworth provided two ceramic portraits of the Queen for St. John's Church's new hall, one for the interior and one for the exterior.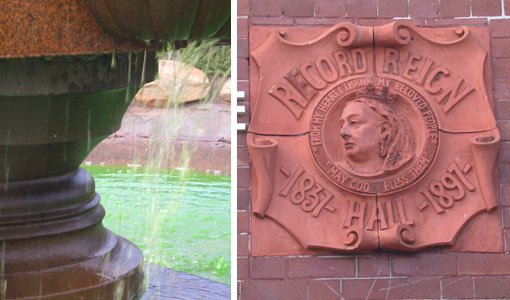 Now, Queen Victoria's record has been surpassed. On 9 September 2015, Queen Elizabeth II became Britian's longest serving monarch.
Among the archives recently donated to the Gallery by the family of Stanley Gordon Moriarty is a collection of slides capturing Sydney's excitement in the early days of Elizabeth's reign.
While the Coronation ceremony was taking place in Westminster Abbey on 2 June 1953, around half a million Sydneysiders lined the harbour to watch fireworks and admire the Royal Australian Navy's illuminations. Moriarty was among them, taking time exposures of the display.
Seven months later the Queen arrived in Sydney Harbour. Again, Moriarty was there, photographing the passing flotilla and recording the decorations around the streets of Sydney, including an equestrian statue of the Queen which stood over the entrance to Farmer's department store – quite likely the work of Rita Bloomfield, a former student of G Rayner Hoff.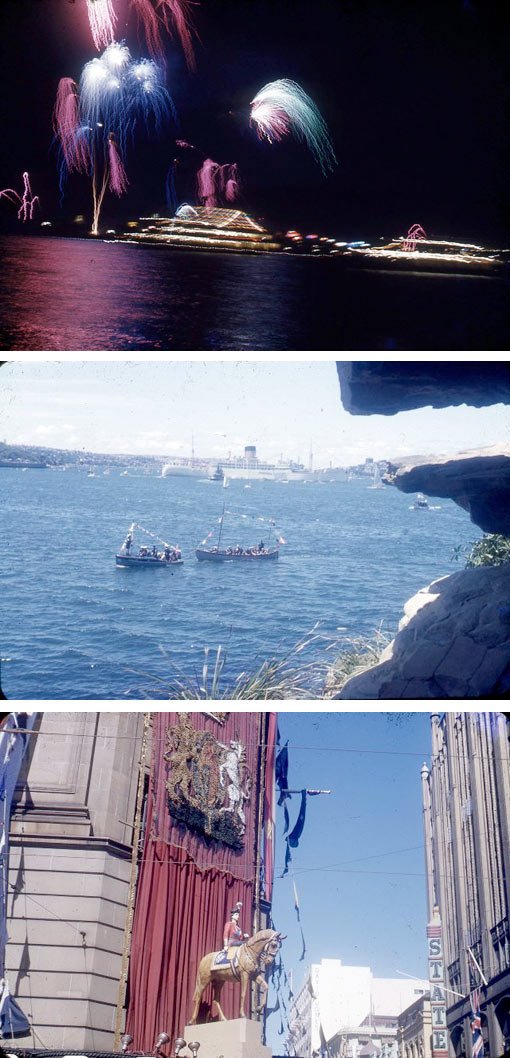 Previous post: The Larter gifts
Next post: The desktop photographs

September 10 2015, 9am
by Eric Riddler
Research Library and Archive