Re-tales from the Gallery Shop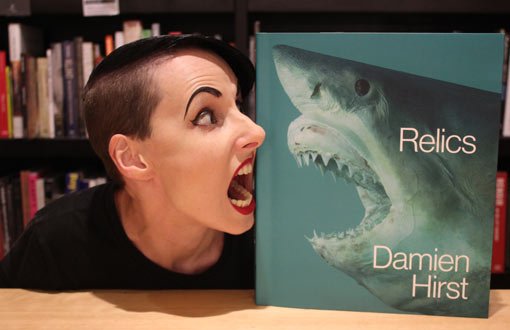 Visitors to the Gallery Shop already know us as a place to find stunning art books, gorgeous gifts and impeccable directions to the toilets. But, because we're always packed to bursting with amazing stuff, it can be hard to keep up with the latest arrivals and developments – so we're about to make it as easy as a click.
We'll be blogging regularly from the Gallery Shop to keep you updated on the hottest and best books and merchandise, as well as staff recommendations, special previews, behind-the-scenes Gallery life and sneak peeks into our product development.
We'll also fill you in on some of the services we offer. For instance, we're always happy to suggest books and gift ideas, and give practical advice on art and craft projects or school assignments. We get a real kick out of ARTEXPRESS every year, when hordes of schoolkids descend upon the Gallery and we chat to teenagers about their HSC major work ambitions and show parents great resources for surviving the coming years-in-art. The Gallery Shop even offers a schools ordering service – with 10% discount on most items – so savvy teachers can keep up with the latest art theory books and education kits.
If you haven't found the particular book you've been looking for, just let us know and we'll do our best to track it down for you. The same applies for DVDs, whether you're after serious documentaries, practical painting guides or 80s movie marathon material!
You may also be interested to know that when you've loaded up with goodies at the Gallery Shop in-store or online we'll arrange for them to be posted anywhere you want. We're also very accomplished at processing a sneaky sale 'quickly, before my friend comes back from the loo and sees I bought her a present!'
And, of course, we're open to suggestions and feedback. One of our most-asked questions is 'Do you have that in a postcard?'. Chances are we do as we have one of the largest ranges of postcards of works from any public collection in Australia, but we also keep a running tally on requests for new ones so let us know if there's a favourite artwork you'd like to see in postcard form.
If you have a great idea for a product or a question, we'd love to hear from you.
And before you ask – the toilets are downstairs from the shop, and around to your right.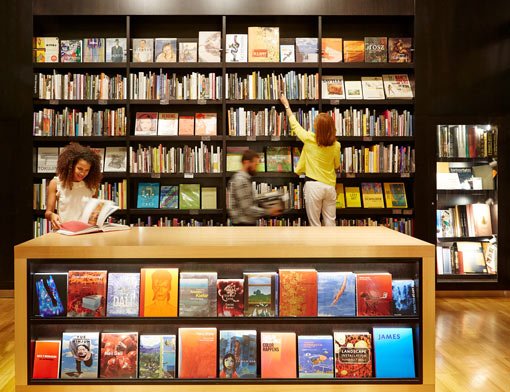 Previous post: Eye-poppers
Next post: Triangles are your friend

March 20 2014, 3pm
by Holly Bennett
Gallery Shop