Picasso and Bacon: two giants of art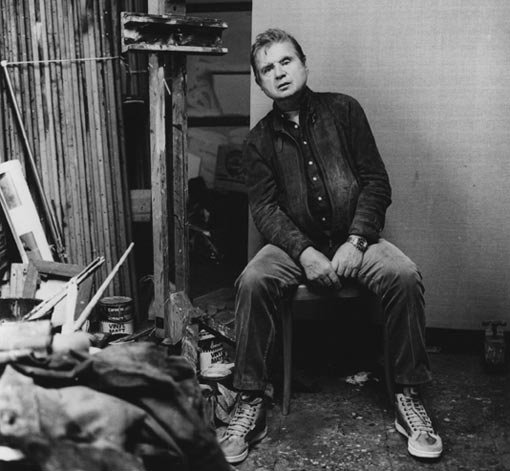 Prudence Cuming Francis Bacon in his 7 Reece Mews studio c1970s (detail) © The Estate of Francis Bacon. DACS/Licensed by Viscopy. Photo: Prudence Cuming Associates Ltd/DACS
Francis Bacon once said, 'It was after staying in Paris, where I saw an exhibition of Picasso, that I said to myself that I was going to paint.'
It's fitting, then, that the Gallery is following last summer's show of Picasso masterpieces from the Musée National Picasso, Paris, with an exhibition of Bacon works that we've brought together from public and private collections around the world – Francis Bacon: five decades.
Both Picasso and Bacon were visual magpies. Bacon spoke about having 'looked at everything' – which is something that Picasso also did. They borrowed from art history – including Velázquez, Rembrandt, Poussin, Ingres and Van Gogh – but their sources also stretched to newspaper cuttings and icons of popular culture.
Bacon's art was influenced by Picasso's manipulations of the human form. As Bacon's biographer Michael Peppiatt points out, Picasso's work made Bacon realise 'that the only way to make the human form central to art again lay in distorting it'.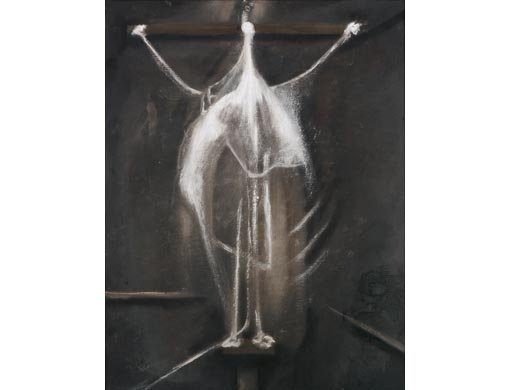 When you look at Bacon's earliest works, the influence of Picasso is apparent. Crucifixion, painted in 1933 and part of our exhibition, has a strong relationship to Picasso, which didn't escape the attention of critics at the time. The influential commentator Herbert Read reproduced it opposite Picasso's Female bather with raised arms 1929 in his book Art now.
Crucifixion 1933 also sets Bacon apart as an extraordinary painter. Where Picasso was an excellent draftsman who filled in forms with flat fields of paint, Bacon tended not to draw: he was a painter who manipulated his medium in remarkable ways – who made paint flesh. As this quality can only be hinted at in reproduction, we've been working to bring as many Bacon paintings as possible to Sydney.
Previous post: Conserving a Gallery favourite
Next post: Class, crims, sex and Soho

October 17 2012, 9am
by Macushla Robinson
Curatorial assistant (until October 2015)