One in five Australians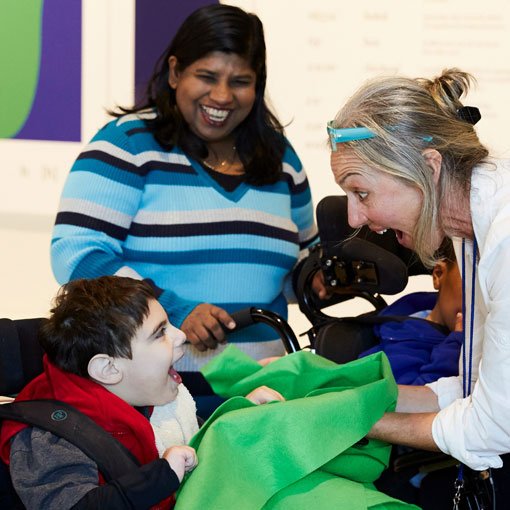 A student from the Starting with Art program with one of the Gallery's artist educators
Did you realise that one in five Australians are people with disability? That's 4.3 million individuals!
At the Gallery, we want to ensure that all members of the community have an opportunity to experience the collection, exhibitions, programs and facilities.
In the lead up to the International Day for People with Disability on 3 December, we've just launched our Disability Inclusion Action Plan 2017-20 which builds on our past and continuing commitment to equality, diversity and inclusion.
We're proud of our achievements since the launch of the Disability Action Plan 2009, and think it's the perfect time to shine a light on just a few of them.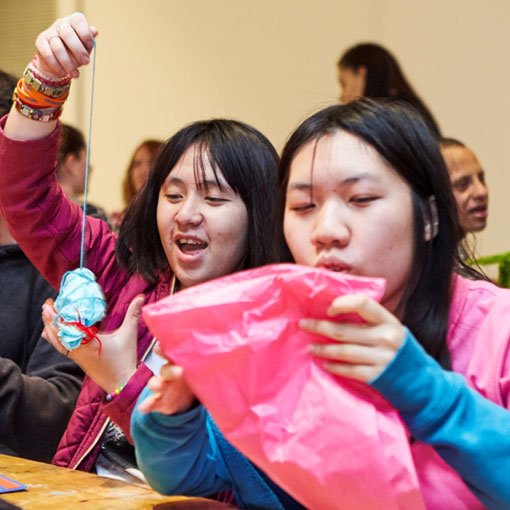 At the Gallery, free artist-led children's access workshops are held during school holidays and free community access workshops are offered once a month, led by artist educators and, on more recent occasions, by artists who identify as disabled.
Audio-description programs are offered as scheduled and on-demand events for all major exhibitions and collection shows, and invited presenters from the Deaf and hard-of-hearing community deliver our Signing Art program every month except December – signalling a shift since 2015 from only offering Auslan interpreted events.
The Starting with Art program, supported by Variety – the Children's Charity, offers free artist-led experiences at the Gallery for students with disability from kindergarten to Year 12, while the 2015-16 Art Pathways outreach project provided free arts experiences for over 500 students with disability both in the Gallery and at participating schools.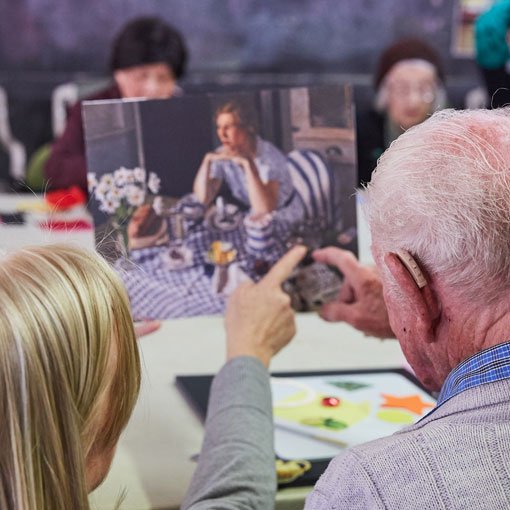 The Gallery's flagship creative ageing program – art and dementia – started in 2010, with participation doubling since 2014. In partnership with Alzheimer's Australia, we've hosted and presented at Dementia Awareness Month community events since 2016.
We also develop programs in association with Seniors Week, Youth Week and Deaf Awareness Week, and for the past three years have hosted the International Arts and Health Conference in partnership with the Australian Centre for Arts and Health.
Another ongoing partnership has been with Front Up in Western Sydney – a relationship that grew out of the Momentum pilot project in 2015 and has since provided a unique mentoring and development opportunity for 35 artists with disability.
We've been hard at work in the digital space too, creating a website for The National 2017: new Australian art that placed access front and centre, from code to captioned video content and audio content with transcripts and Auslan.
But there is still much to be done – especially as the Gallery enters a new era with our expansion project – and we value everyone's contribution to creating a truly inclusive and accessible Gallery for all.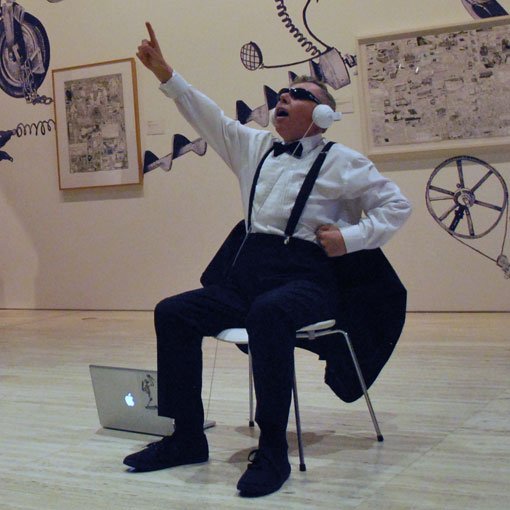 Previous post: Artist interview: Sara Hughes
Next post: Inside Sidney Nolan's last studio

November 29 2017, 10am
by Danielle Gullotta
Access programs producer