My big break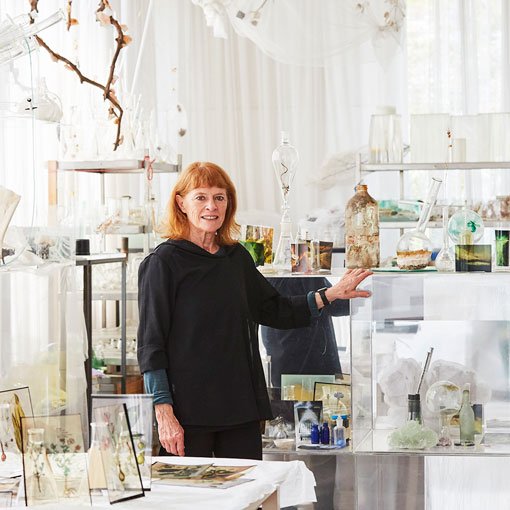 Janet Laurence in her Sydney studio
International Women's Day (8 March) is the perfect occasion to share the experiences of four women artists with works in the Art Gallery of NSW collection as they reflect on their formative moments in the art world.
I find it hard to be specific about one's first break. Personally, I find things don't happen in a linear way (unless you're really strategic). I don't think you have the realisation at the time that what you're doing will become life-changing.
When I reflect back on how I evolved as an artist, I think my first big break was when a scientist, Alex Pucci, invited me to do a wall work for her private medical research lab. Their work was very advanced, creating monoclonal antibodies in the early 80s – a practice now well-established. The commission involved really engaging research. I observed the human DNA via electron microscope. This opened up a whole world for me, revealing the invisible within our bodies. As a way of seeing, I was hooked.
Science and our organic life and processes became an enormous platform for my art, creating a link to what I call the 'life world' and a meaningful direction that connects me to where I am now.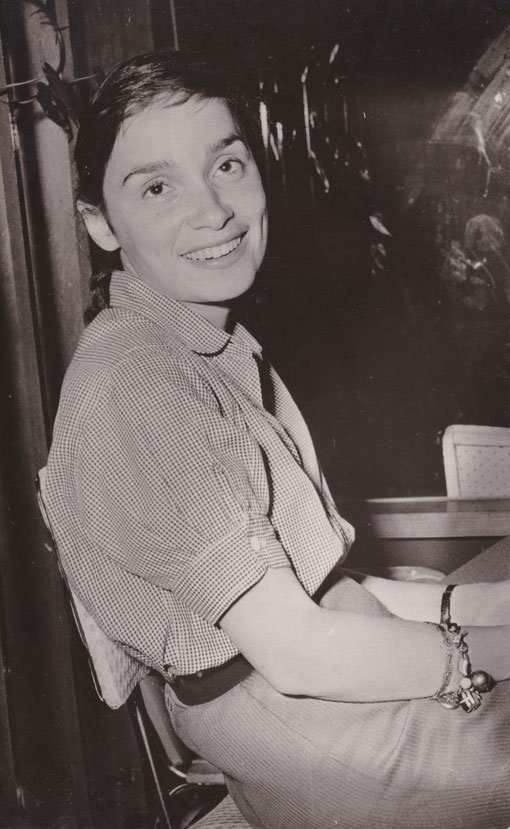 I was a bit of a rowdy teenager and quite strong-headed. I attended the National Art School, but skipped classes often and was always looking for adventure. After much persistence my parents finally agreed to send me to study art in New York. They arranged for me to stay with a family friend – but I quickly grew tired of that, misbehaved and was asked to leave the premises. From then on, I enjoyed the sheer exuberance of being in New York in the heady atmosphere of the 1950s, studying at the Franklin School of Art. The company I kept and the freedom of thought that abounded shaped my artistic visions for the future.
My first big break was having a husband (Jack) who supported my artistic endeavours during a time when women weren't often encouraged to pursue a career. I was a successfully employed illustrator for numerous Australian magazines. Then I took the bold step to become a full-time visual artist in my 50s, picking up representation at Blaxland, Chapman and Kings Street galleries. Exhibiting in the Wynne – which I won in 2005 – and the Archibald have been important career highlights.
(Sages's self-portrait After Jack won her the Archibald's People's Choice award in 2012.)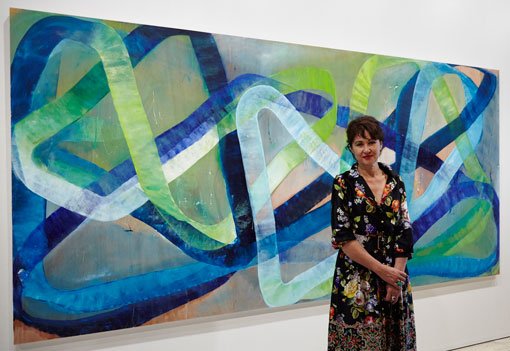 Finding myself at art school at a young age was for me the first of many breaks. I remember feeling that I immediately knew I had found my place. My teacher, Roy Jackson, who became my mentor and great friend, influenced me throughout my life. In class one day he gave me a small catalogue on Tony Tuckson's work – it was a light-bulb moment. Tuckson has continued to inform my work to this very day.
At 26 I was introduced to Garry Anderson Gallery by Joe Felber, who was exhibiting with the gallery at the time. It was my first exposure to the art world and through Garry Anderson my paintings were collected by people who continued to support me. For the last two decades I have been represented by Martin Browne Contemporary, and in this time I received the Bulgari Art Award.
For me it has been a string of events in my life which I cannot separate, some breaks may seem more significant than others, though over time perspectives shifts. But if I had to voice one thing alone that I would call my big break, it would be that I found myself at art school at the age of 17.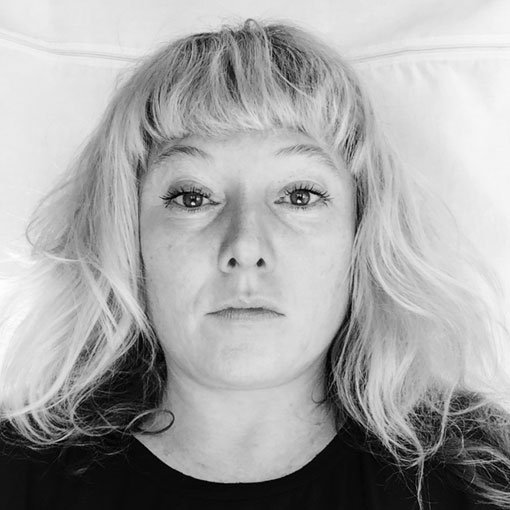 I was 25, three years out of art school and finishing up post-graduate studies, when I became a founding board member of the Sydney artist-run initiative CBD Gallery. Between 1993 and 1999, CBD produced a program of more than 300 exhibitions and events that changed weekly. This mobility of ideas and the breakneck speed of the programs created a dialogue with those around the gallery and a desire to propel my practice forward.
I think this was where the art dealer Sarah Cottier saw my work. Sarah gave me my first solo show in 1995 at her relatively new and cool commercial space in Newtown in an ex-smallgoods factory. The show was called Can't live without plastic and was shot with disposable cameras. The work comprised a suite of colour-gradated abstract photographs mounted on aluminium – quite a new thing at the time – which sold out (well, almost). It was an answer to being sans studio and the reality of a full-time job in retail, so it was shot in my lunch breaks in Westfield food courts and documented the faux modernist facades of this hermetic fake environment.
Having that show was a great moment in my career: the work went into collections such as the National Gallery of Australia, was critically reviewed in an art journal, and went on to be shown in a large photographic show at the MCA curated by Linda Michael called Photography is dead! Long live photography! I still show with Sarah Cottier and Ashley Barber.
There have been many different milestones and breakthroughs over my art career. No big ones until later for me. There weren't any emerging grants or opportunities when I started out. You just hung out with other artists and built something around your peers and other gallerists.
This is an edited extract from an article that first appeared in Look – the Gallery's members magazine
Previous post: True flavour, not true facts
Next post: Whiteley, in a nutshell

March 07 2019, 5pm
by Susannah Smith
Deputy editor, Look magazine