Kiwis and the Archibald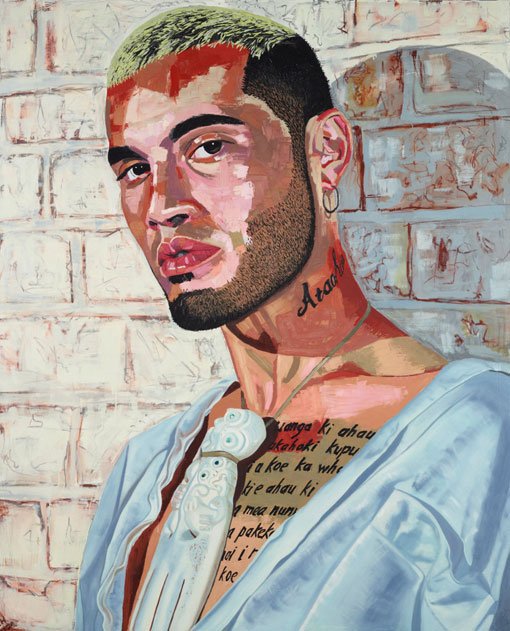 Edward Humphrey Stan Walker, Archibald Prize 2020 finalist
With talk of 'travel bubbles', the very particular relationship between Australia and New Zealand has come into greater focus recently but it still comes as a surprise to many people that Kiwis are able to enter Australia's most high-profile portrait competition.
When JF Archibald established the framework for the Archibald Prize – first awarded in 1921 – he used the term 'resident of Australasia' in his will and New Zealand-based artists have been part of the prize since its early days.
Among the New Zealanders who have had works in the Archibald are A Elizabeth Kelly, who exhibited six portraits between 1922 and 1934; Harry Linley Richardson in 1924; Julia B Lynch (also known as Sister Mary Lawrence, a nun as well as a celebrated portrait painter), who showed four portraits between 1927 and 1960; Louise M Pickering, who submitted a portrait each year between 1935 and 1937; Lindsay Featherstone Fraser, with a self-portrait in 1935; Leonard Victor Mitchell, who showed five works between 1950 and 1957; and Vy Elsom, in 1968 and 1969.
In 2008, Martin Ball became the first entrant from New Zealand to win any of the prizes on offer, when he was awarded the Packing Room Prize for his portrait of singer-songwriter Neil Finn. The Auckland artist had previously been a finalist in 2005 and 2007, and would be again in 2010, with portraits of fellow Kiwis.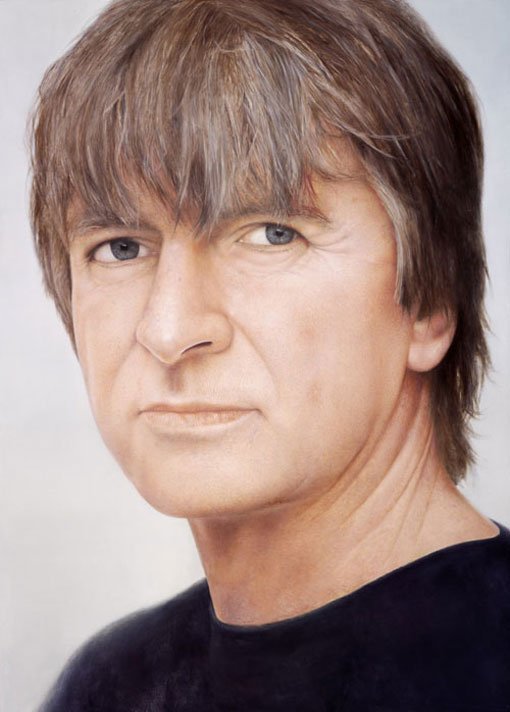 This year, John Ward Knox's entry from across the Tasman was selected as one of the finalists.
The Otago-based artist is joined in 2020 by two New Zealand-born artists who now live in Australia: Richard Lewer, who was previously a finalist in 2017, and fifth-time finalist Peter Wegner.
Of course, with over half a million New Zealand-born people living in Australia, it's not surprising that they've been well-represented in the Archibald.
Among the award winners, there are Paul Jackson (an eight-time finalist, most recently in 2018, who won the People's Choice in 2006 and the Packing Room Prize in 2009) and Euan Macleod (who won the 1999 Archibald Prize and was selected as a finalist again in 2018 and 2019).
The Kiwis could also claim the 1933 Archibald Prize winner, Charles Wheeler, who was born in Dunedin in 1881, migrating to Australia with his family when still a boy. Wheeler had a massive 34 portraits in the Archibald between 1923 and 1956 – including a 1930 self-portrait now in the Gallery's collection – as it used to be possible to submit more than one work per year and, until 1946, every entrant was hung.
Recent NZ-born finalists include Karyn Zamel (2018, 2019), Andrew Lloyd Greensmith (2017, 2018), Paul Ryan (a 13-time finalist, most recently in 2019) and Angela Tiatia (a 2018 finalist who this year appears as the subject of a painting by Jonathan Dalton).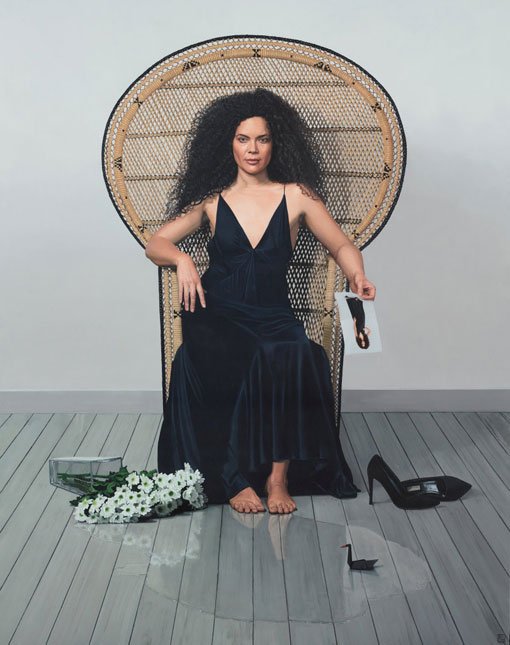 Which brings us to another misconception: there is nothing in the Archibald conditions that stipulates the sitter themselves must 'be Australian' or where they must live.
So among the sitters this year there are other Kiwi connections: Stan Walker, an Australian-born Māori singer-songwriter and actor (painted by Edward Humphrey); Behrouz Boochani, a Kurdish-Iranian writer, poet, filmmaker and journalist (painted by Angus McDonald), who now lives in New Zealand after being granted refugee status there; and, of course, the newly re-elected Prime Minister of New Zealand, Jacinda Ardern, painted by Ward Knox.
Although Ardern herself has racked up a few 'firsts' in her career, she is not the first New Zealand parliamentarian to appear in the Archibald – that was Charles Statham in 1927 in a portrait by Julia B Lynch – and she's not the first foreign leader either – a portrait of UK prime minister Lloyd George by an unknown artist was in the first Archibald exhibition in 1921 and a portrait by Penelope Gilbert of Michael Somare, chief minister of Papua New Guinea, was included in 1973.
And it's not the first time an artist has tried to paint her for the Archibald either. Melbourne artist Yvette Coppersmith had hoped Ardern would sit for her for the 2018 competition but when she declined, Coppersmith painted a self-portrait instead – and went on to win the prize that year.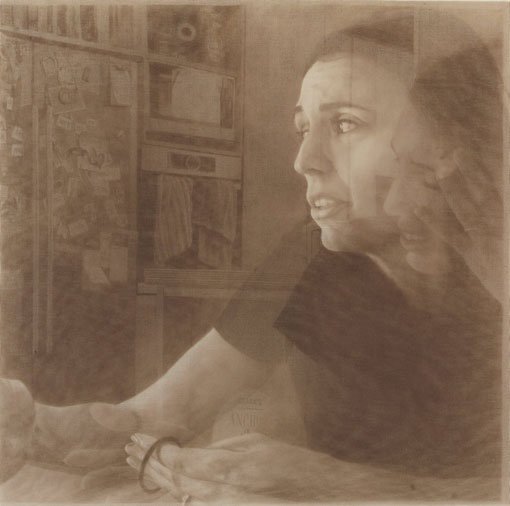 ---
The Archibald Prize entry conditions state: The prize will be awarded, in the terms of the will of the late JF Archibald dated 15 March 1916, to the best portrait 'preferentially of some man or woman distinguished in art, letters, science or politics, painted by any artist resident in Australasia during the 12 months preceding the date fixed by the Trustees for sending in the pictures'.
The Gallery is seeking information about, and images of, many older works in the Archibald as part of our Archie 100 Project, including some or all portraits by A Elizabeth Kelly, Julie M Lynch, Louise Pickering, Lindsay Featherstone Fraser, Leonard Victor Mitchell and Charles Wheeler and the portrait of Lloyd George. Find out how you can help
Archibald, Wynne and Sulman Prizes 2020 is at the Art Gallery of NSW until 10 January 2021. Tickets are timed and dated, and some sessions and days sell out so it is recommended that you book your ticket in advance.
Previous post: The five senses

October 28 2020, 12pm
by Kirsten Tilgals
Online producer