The journey of 'The kiss'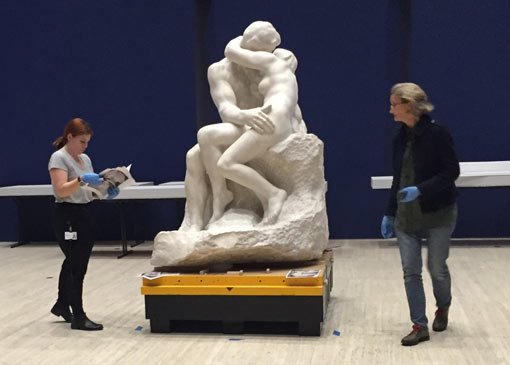 Conservators inspect Auguste Rodin's The kiss at the Art Gallery of NSW
When we think about the world's greatest sculptures, Auguste Rodin's glorious The kiss is right up there: in fact it often tops the pops of favourite sculptures internationally. The trouble is, we have to travel halfway round the globe to see it.
Australians generally are a well-travelled lot, so for some people that is no great hurdle. The thing is, there is nothing quite like seeing a masterpiece on home turf. In familiar surrounds, we get a sense of special privilege, able to spend time closely looking, truly experiencing what we might otherwise fly past in a busy tourist day.
Well, the kiss that launched a thousand romances is here in Sydney, starring in the Gallery's exhilarating new exhibition, Nude: art from the Tate collection. Over three tonnes of gloriously white Pentelic marble – the good white kind used for the Parthenon – winging its way some 17,000km to Sydney. That's quite a trip after more than 110 years.
This Kiss has had some travel in its life, but has always kept it local – this is the first time it has left Europe. Born in France at the studio of Rodin, it was delivered to an American living in England, Edward Perry Warren, in 1904.
In the UK, it has to be said, The kiss has moved about a bit. There are wonderful images of it (almost) miniaturised in the great Duveen Galleries of the Tate. It went to the seaside, to Margate for a holiday at Turner Contemporary. And it's been on display recently at the National Gallery of Scotland, from where last year's Art Gallery of NSW exhibition The Greats hailed.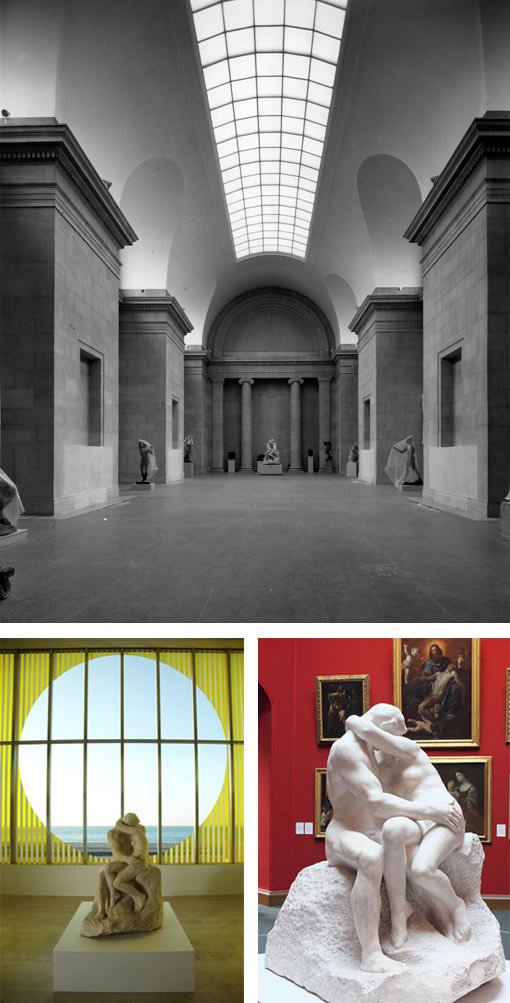 Before all of this, for years The kiss languished in a stable (a fascinating tale for another time) then was lent to Cheltenham Art Gallery before making its permanent home at Tate in London, bought by and for the nation.
By the way, this Kiss is the English one, in Tate's collection since 1953. There are two other good ones, the first in Paris, and one in Copenhagen, each made by Rodin as unique works, not 'copies'. And a fourth, inferior, Kiss, completed after Rodin's death. (Sorry Philadelphia, but it's true.)
It is quite a coup for the Gallery to work with Tate on getting such a massive monument all the way to Australia (clearly Rodin wasn't thinking of international air freight when he created it). It has taken some serious expertise to get it safely this far, but it is here. And now it's your turn to come and see it up close and personal – at home and in the flesh, as any art of the nude should be.
Previous post: Restoring a Ramsay
Next post: The journey of 'The kiss' part 2

November 04 2016, 9am
by Jackie Dunn
Writer and exhibition researcher