An interview with Julian Rosefeldt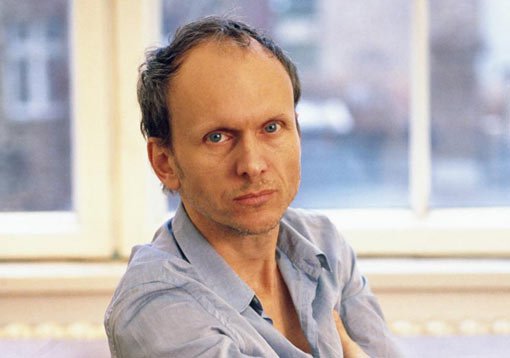 Julian Rosefeldt © Till RD Cremer
Julian Rosefeldt's Manifesto offers a visually opulent and meticulously choreographed artwork, featuring Cate Blanchett, which questions the role of the artist in society today.
Proudly commissioned by the Art Gallery of NSW and ACMI, it was first shown in Melbourne (9 December 2015 – 14 March 2016) and will be on display in Sydney from 28 May 2016.
ACMI senior curator Sarah Tutton and I spoke with Rosefeldt to discover more about the rich history of manifestos and the process of creating this new 13-channel video installation.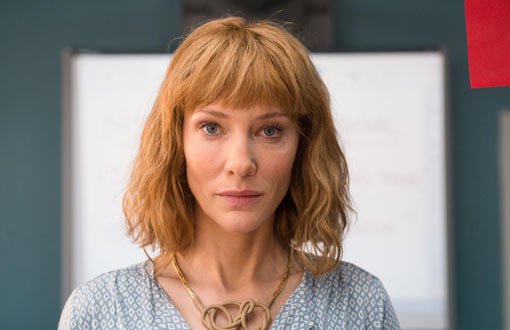 'Manifesto' is a word with a lot of historical weight. What does it mean to you?
I have used the title Manifesto as a clear statement that the focus in this work is above all on texts, whether by visual artists, filmmakers, writers, performers or architects – and on the poetry of these texts. Manifesto is an homage to the beauty of artists' manifestos – a manifesto of manifestos.
Were manifestos important to you as a young artist?
No, I must admit that they were not important to me in the past. I simply didn't know them at the time. Today I think of the manifesto as a rite of passage, not only for young artists but also for young people in general. As we pass through adolescence, we leave our parents' house and scream out our newly discovered fury at the world.
A manifesto often represents the voice of a young generation, confronted with a world they don't agree with and they want to go against. You can either play in a punk band, start yelling at your parents or your teachers – or you can write or make art.
Art historians tend to regard everything created and written by artists with reverence and respect, as if, from day one, the artists themselves intended their work to become part of art history. But we shouldn't forget that these texts were usually written by very young men who had barely left their parents' house when they reached for the pen.
Thus their manifestos are not only texts which are intended to turn art – and eventually the whole world – upside down and revolutionise it; at the same time they are testimonials about the search for identity, shouted out into the world with great insecurity. So I read the artist's manifesto firstly as an expression of defiant youth, then as literature, as poetry – so to say, Sturm und Drang remastered.
The texts you have selected come largely from the first half of the last century. Why?
Yes, most of the manifestos that I have included in Manifesto are from the European avant-garde in the early 20th century, with others from the neo-avant-garde in the 1960s.
The art scene at the beginning of the last century was still very small and those writers of art manifestos were again a minority within this tiny art scene. To be heard, artists needed to scream out extremely loud. The art scene today is a global network and business with diverse means of expression.
The manifesto as a medium of artistic articulation has become less relevant in a globalised art world. You could say that the interview, the podium discussion, the talk show, the dialectically led discourse have replaced the former loud bellowing sole claim of the manifesto. It would sound unnecessarily exaggerated and almost romantic, even a bit ridiculous, if you shout 'Down with…' or something similar today.
Still, there are a few very interesting contemporary manifestos – as, for instance, the Manifesto for an Accelerationist Politics (2013) by Nick Srnicek and Alex Williams or the feminist Cyborg Manifesto (1991) by Donna Haraway – but they read more like socio-economical and political analysis. Yet when you read a manifesto from the 1920s or even the 1960s, you still hear that original voice, that fervent desire to propel an idea into the world.
Was there a particular text that sparked your interest?
My interest in the artist's manifesto began whilst I was working on Deep Gold in 2013. Deep Gold is an homage to Luis Buñuel's film L'Age d'Or about two young lovers and the obstacles that prevent them from consummating their relationship. For Buñuel the lover's predicament symbolises the hypocrisy of bourgeois society, Catholicism and traditional family mores.
During my research I was reading a lot about gender and feminist theory, and eventually about manifestos by feminist artists. I came across two texts by the Futurist poet and choreographer Valentine de Saint-Point. De Saint-Point lived an interesting life; she started out as a strong Futurist, later sympathised with fascism as did many of her Italian artist friends, and died in Egypt as a Muslim. She wrote two manifestos, one called Futurist Manifesto of Lust (1913) and the other Manifesto of the Futurist Woman (1912). They are both published in a book called 100 artists' manifestos (2011, edited by Alex Danchev) which became an important source for Manifesto.
When I was younger I had studied Dada, Fluxus and the Futurists, but only superficially. Now, during my more in-depth research, during which I read any manifesto I could find on topics including theatre, performance, film and architecture, it was exciting to discover that the same ideas appear again and again. And these common ideas all came along with so much energy – that very young, wild energy. The writing was beautiful, and I could hear the words as if they were spoken.
I realised that they weren't just historical art documents, but the most lively, performable text material. They reminded me rather of a piece of theatre, of a Sarah Kane or Frank Wedekind text or something comparable. And so I began to imagine these manifestos as a performance.
According to what criteria did you seek out and put together the 12 manifesto collages you created?
Before I started writing the script and collaging the manifestos, the development of the work involved a lot of textual research and analysis. With the exception of a fragment quoted from Karl Marx's and Friedrich Engels's Manifesto of the Communist Party of 1848, 'All that is solid melts into air', my selection begins at the start of the 20th century with the legendary 1909 The Foundation and Manifesto of Futurism by Filippo Tommaso Marinetti and ends shortly after the turn of the century. I included Karl Marx, because for me his is the mother of all manifestos – besides the Ten Commandments and the Lutheran Thesis.
The most current manifesto I used is the Golden Rules of Filmmaking (2004) by the American film director Jim Jarmusch. From all of the manifesto authors I've read, I subjectively chose about 60 whose manifestos I found to be the most fascinating, and also the most recitable. Or I chose them because they suited one another. For example, the comments of Vasily Kandinsky and Franz Marc correspond extremely well with the thoughts of Barnett Newman. And also the texts of André Breton and Lucio Fontana could be linked, while the writings of the many Dada or Fluxus artists could be combined into a kind of condensation, a kind of Super-Dada or Super-Fluxus Manifesto.
Through cuts and the combination of original texts from numerous manifestos, twelve manifesto collages finally emerged. And these read harmoniously within each collage to a degree that the borderlines between the text fragments could no longer be identified. I have constructed Manifesto as a series of episodes that can be seen separately but that can also be seen together in their entirety, as a choir of difference voices. In this sense Manifesto became a new text itself – again: a manifesto of manifestos.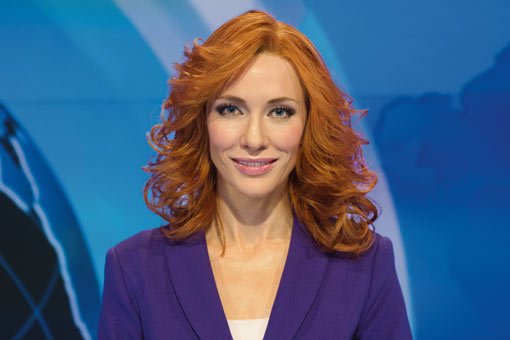 You have an extraordinary collaborator in all this, the actor Cate Blanchett. She inhabits 13 different roles set against 12 different scenarios. How did these characters and their dialogue evolve?
The main idea for Manifesto was not to illustrate the particular manifesto texts, but rather to allow Cate to embody the manifestos. Until the last third of the 20th century there were only a few manifestos written by women artists. Most were written by men and they are just bursting with testosterone. So I thought it was thrilling to let them be spoken today by a woman.
The process of scripting Manifesto was very organic. I started to play with the texts and to edit, combine and rearrange them into new texts that could be spoken and performed. I like to imagine these texts as the words of a bunch of friends sitting around a table in a bar talking and arguing. They are complementing each other in a playful way. One may say, 'Down with this or that …' and the other replies, 'Yes, to hell with…' I would take a sentence by one artist and interrupt it with the words of another one. Sometimes they would fit perfectly. The words took on a new energy when combined, and if you start to read the text like that it also becomes more vivid and more speakable.
While in one way the process of collaging them together was maybe not very respectful to the original texts, in another I liked the way that it referenced this idea of a collection of voices, a conversation. Many of the early manifestos, of the Futurists and the Surrealists, were written by groups of artists. There were already multiple voices in these singular texts. I then rearranged these multiple voices into new monologues: again, turning these texts onto themselves.
In parallel, I began to sketch different scenes in which a woman talks, ending up with 60 short scenes, situations right across various educational levels and professional milieus. The only thing these draft scenes had in common was that they are being performed today, and that a woman is holding a monologue: whether a speaker by a grave at a cemetery, a primary-school teacher in front of her class, or a homeless person on the street. Sometimes we listen to the woman's inner voice; in other instances she addresses an audience; once she even interviews herself, etc. I finally edited everything down to 12 scenes and 12 corresponding text collages. Those words that remained were simply the most beautiful, speakable and performable ones.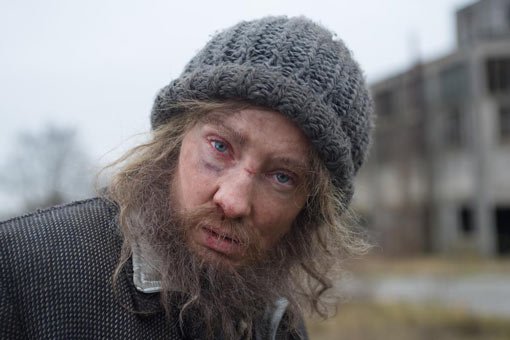 Manifesto was filmed over a 12-day period in Berlin in the winter of 2014. Was there any room for improvisation?
Usually there is, but since this time we were working within a very tight timeframe there wasn't much space for improvisation. So, just to give some context, for an arthouse film you normally produce three to five minutes a day. We had to produce 12 minutes a day, which is pretty similar to the timeframe of a TV soap opera. But of course we didn't want to work on the aesthetic level of a TV soap. So we needed a very generous team and most of all a very generous actress to work under these conditions.
One challenge was the huge amount of text to be spoken in 12 different accents which Cate had to overcome. And then each of the characters had to speak in a milieu represented by the colour of speech. As if this weren't enough, for organisational shooting reasons sometimes we even had to cover two roles per day, which also meant an additional costume and makeup change each day for Cate and the hair and makeup team. For these reasons, we had to plan the shoot meticulously. But, here and there, a certain amount of spontaneity and improvisation was necessary. And of course Cate might have read the text or understood the respective scene differently from me, and so sometimes she surprised me with ideas, emerging from the depths of her profound experience and incredible talent. Every day was different and the way that the dialogue – or better, monologue – shaped the scene was constantly shifting and exciting. And despite the highest level of concentration and dedication, and the many working hours each day, Cate admirably retained her very special sense of humour during work. We laughed a lot.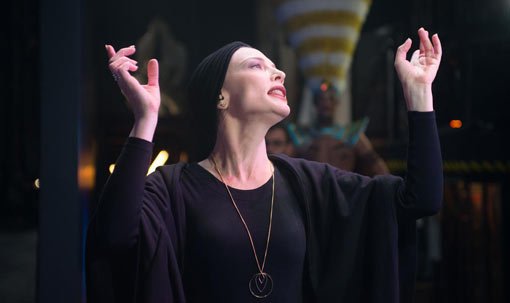 Humour plays an important role in your work, and there is a lot of humour and absurdity in Manifesto.
It's very difficult to purposefully create humour – as humour rather derives from spontaneity. To place a good joke in a film, the timing has to be good, and the acting as well; the absurd logic in the scene has to be convincing. Everything has to come together in that one moment, and that's very difficult to achieve.
For me, the humour in Manifesto stems from the combination of the spoken word and the scenario itself. The interaction of certain images with text fragments happened intuitively. And I find some of them funny, although it isn't my main intention to make the audience laugh. For instance, the pop art scene. If you read a pop art manifesto you might at first come up with the idea that we need something 'pop', and that we might need a 'pop' world in which to read that manifesto. But I thought, no, actually it's the opposite. You need a background against which the pop art manifesto could be written – something more like an anti-world, the fertile ground on which something like pop art could actually be invented. Pop art was clearly a statement against a certain kind of stiffness in society. So I wanted to push this to the extreme and I came up with the idea of using Claes Oldenburg's I Am For… (1961) as an evening prayer for a conservative, religious, Southern American family. I didn't expect this scene to turn out funny in the end.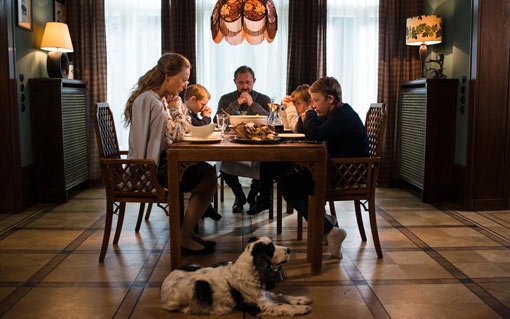 The scene set in the classroom is also very funny.
I think so too! I'm a father myself and some words of the class teacher in that scene actually reflect exactly what I would like to say to my children sometimes. And I think it resonates with us because we all know how important good education is, but at the same time we also have this sceptical anger against so-called 'good' education. We hate to say 'no' to our children, right? And so there's this woman in the scene, this teacher who says with utter conviction, quoting Jim Jarmusch, 'Nothing is original. Steal from anywhere that resonates with inspiration or fuels your imagination.' A wonderful breach of taboo. Cate does it so convincingly. And the children are so persuasive as well. If it weren't so convincing, it would probably not be funny.
In Manifesto you have used a Sol LeWitt text about conceptual art for a scene in which Cate Blanchett plays two characters, a news anchor and a reporter, both called 'Cate'. What is their relationship to LeWitt's text?
This is an exceptional scene in a way. Rather than performing a manifesto, Cate is inhabited by LeWitt's writing. She is the manifesto. The tussle between logic and illogic within the text is also inherent in the scene and the characters. It becomes a piece of conceptual art in a way, right?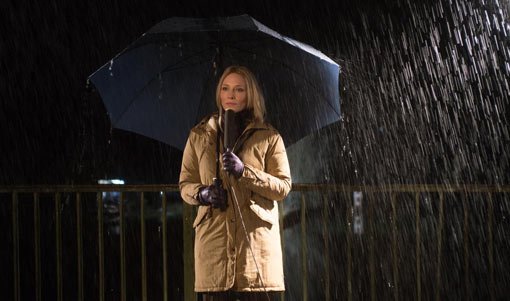 It does. This scene is very different to the one dedicated to pop art that you mentioned earlier. In fact, one of the things that is so compelling about Manifesto is this diversity – every scenario is distinguished by its unique rhythm, pace and aesthetic sensibility.
Yes, I used different recipes for each scene depending on the text. The Manifesto of Futurism for instance, which is very much about speed and acceleration, is placed in the world of high finance: the fast-paced world of the stock exchange where speed becomes invisible. In this case it is very much a direct translation of the original thought.
You have also used manifestos by artists such as the choreographer and filmmaker Yvonne Rainer, the filmmaker Jim Jarmusch or the architects Bruno Taut and Lebbeus Woods.
The writing in these manifestos is particularly beautiful. As an artist who studied architecture and works with film, I don't see these disciplines as far away from painting and sculpture, anyway. I especially like the Bruno Taut piece in the collage of architectural manifestos. The architects and filmmakers caused me some trouble, though, because I'd originally wanted there to be a linear and chronological progression through the scenes combining manifestos from various creative disciplines according to the school of thought and epoch in which they were written. But in the end it felt better to keep all the architectural manifestos together, and all the film manifestos together.
We are thus at the question of actuality. In general, are these old manifestos relevant today?
Absolutely. And not just relevant, but also visionary. Art history is a derivation of history and we learn from history. Artists, as well as writers, philosophers and scientists, have always been the ones who have dared to formulate thoughts and visions whose consistency had yet to be proven. The John Reed Club of New York, – named after the American communist and journalist John Reed – of which many artists and writers were members, published a Draft Manifesto in 1932, in which a scenario of a capitalist world order run out of control is described. It reads as if it were written yesterday. We're well advised, therefore, to read artist manifestos as seismographs of their age.
Do you have a favourite manifesto?
Many. And now that Cate has spoken and interpreted them all, I care for them even more. The manifesto of the American artist and architectural visionary Lebbeus Wood, of 1993, comes into my mind. It is simply beautiful: pure lyrics, beginning with the sentence, 'I'm at war with my time', which echoes the tenor of many manifesto texts I've read and used. But Wood's manifesto ends optimistically with a line full of hope: 'Tomorrow, we begin together the construction of a city.'
Previous post: A studio in Paris
Next post: Radically optimistic art

April 21 2016, 9am
by Justin Paton
Head curator of international art