If you leave me, can I come too?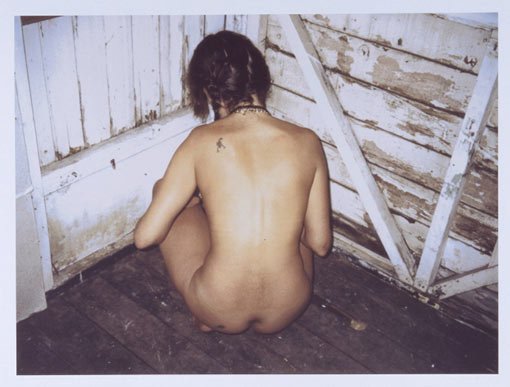 Tracey Emin The last thing I said to you was don't leave me here II 2000. Tate: Presented anonymously 2002 © Tracey Emin/DACS. Licensed by Viscopy, Sydney. Image © Tate London, 2016
In the last post we met a collection of couples who appear together in Nude: art from the Tate collection. Well, there's another couple of couples who've been fascinating me since they took their place in the exhibition. They're the 'implied' couples, or better put, couples with absent partners. Though startlingly alone, these nudes don't stand as singular entities but speak to us about their prior relationship with another who has gone.
Tracey Emin's self-portrait, The last thing I said to you was don't leave me here II, shows the artist at her most vulnerable. We might think we know all there is to know about this Brit It Girl, a bad girl always in the news, but here we have a truly intimate image of a woman exposed as abandoned and alone. Her title tells us there has been a couple here but it's a partnership that's either already broken or under some serious strain. Wedded to that title is an image of a very much naked, not 'nude' Emin, whose fragility is revealed in the low-placed back view, the dingy room and her squatting directly on a rather squalid-looking floor.
While Emin exposes her own body and her relationship, with its signs of neglect, another exhibition work shows an abandoned figure in a very different, much more elevated, light. Anna Lea Merritt's 1890 painting Love locked out speaks not of desertion by cad or bounder, but by death.
Merritt – a rare woman artist in the Royal Academy – married her mentor, the artist Henry Merritt, but was cruelly robbed of her new husband within months of their marriage. Her leading figure is very much universalised, generalised, allegorised … it is not Anna Lea who knocks on the tomb seeking entry and unity with her beloved, but Cupid or Love.
Like many of the artists in the exhibition, Merritt has abstracted her emotions into the figure of a nude – further in her case, as she paints a child as substitute for a man (something that would have been frowned upon even if she had been allowed to paint an adult male model!). Creating distance, detaching, is something artists do all the time but here it seems poignant indeed. For this was her husband who had died, her longing she depicts.
Be it in a bleak, failed, 21st-century kind of way, or in an idealised, academic manner, Emin and Merritt reveal a great deal about their relationships, about their loves, through the figure of the nude. Though poles apart, their nudes are themselves, all that's left of the couples they were once one half of.
Come join in The School of Life's Naked ideas discussion on vulnerability on Thursday 12 January at the Gallery.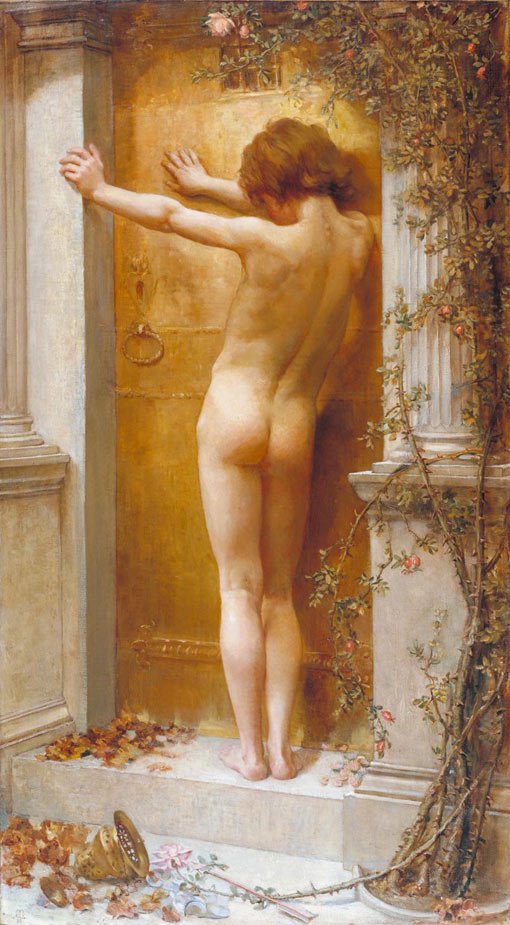 Previous post: Just the two of us
Next post: Vale James Fairfax

January 06 2017, 10am
by Jackie Dunn
Writer and exhibition researcher