Everyone's a critic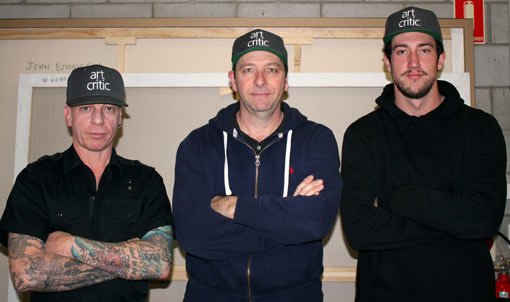 Prepare to be judged: resident critics Bevynn, Peter and Phoenix
For too long, art criticism has been the province of a beret-clad elite. You've seen them, pen in one hand, wine glass in the other, as they swan about, denouncing this painting and praising that one, proclaiming genius and pitying mediocrity, sending forth measured assessments or casual dismissals.
Well, two can play at that game, my friends. In fact, EVERYONE can play at that game. Who's an art critic? You are! Your mum is! Your doctor! That bus driver! Those uni students in the cafe: art critics! The packing room crew? TOTALLY art critics!
The only thing missing is a symbol of authority, some stamp of validity that lets those around you know that you are skilled in the art of the critique and your analysis is not to be trifled with.
Presenting The Art Critic range from the Gallery Shop.
In an Art Critic cap you can stare down a beret from across a crowded exhibition space. Art Critic tote bags carry the weight of knowledge and still have room for broad-minded views. Art Critic mugs hold your People's Choice of beverages, and Art Critic magnets ensure your work is selected for the Salon de Réfrigérateur every year.
We've asked some of the Art Gallery of NSW installation crew to help us model the new range, drawing on their skills as seasoned arts professionals. Join your voice to the great creative debate, and liberate your own inner art critic.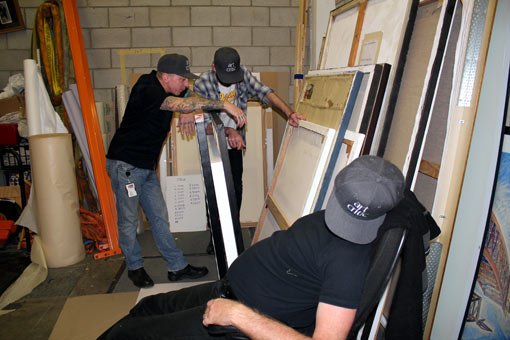 Previous post: The rose and the thistle
Next post: They're an inspiration

July 31 2014, 11am
by Holly Bennett
Gallery Shop